October 14 this year was the fortieth to the World Cup bill weighing pumpkins «Safeway World Championship Pumpkin Weigh-Off». Event is almost conditional status of the world championship. Most of the participants - the Americans.
«Safeway World Championship Pumpkin Weigh-Off 2013" was held in a small California town of Half Moon Bay.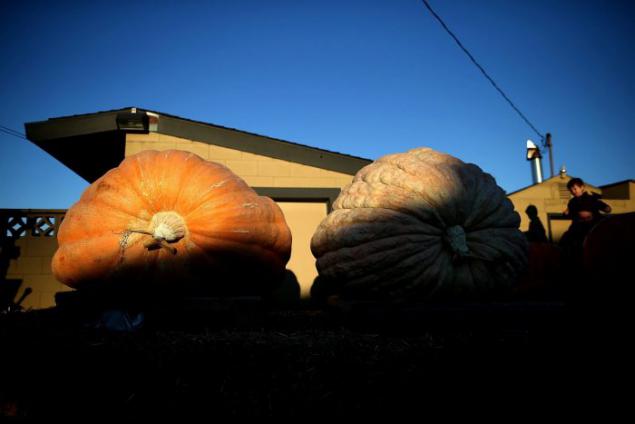 More than a hundred participants attended the championship from across the country to show their achievements in the field of growing pumpkins.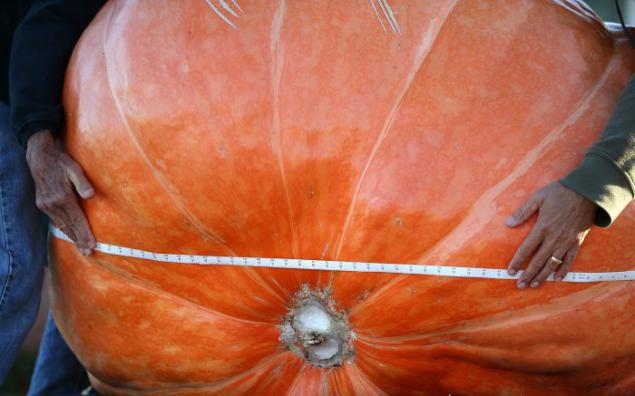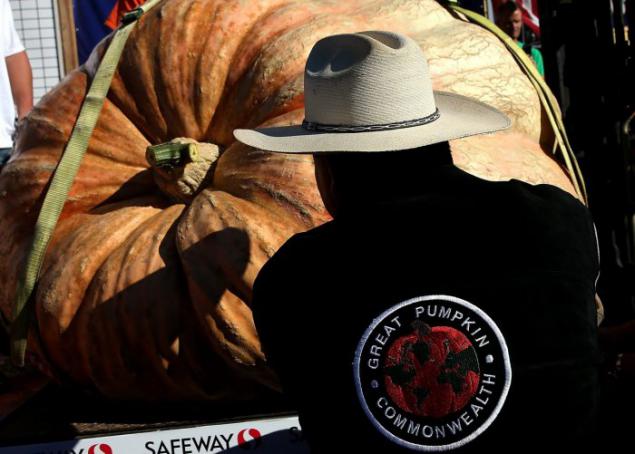 Giant pumpkins are not even always placed in the body of conventional farming vans.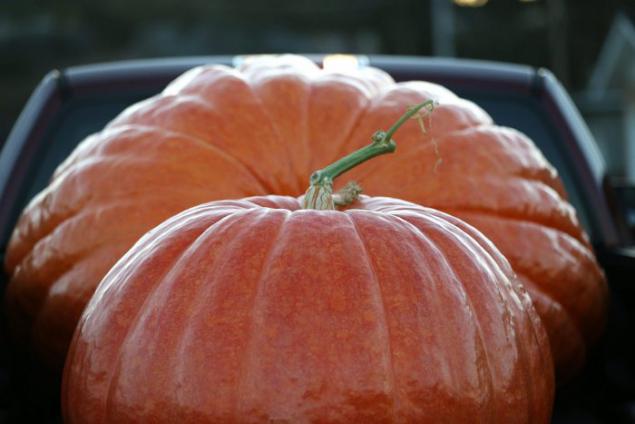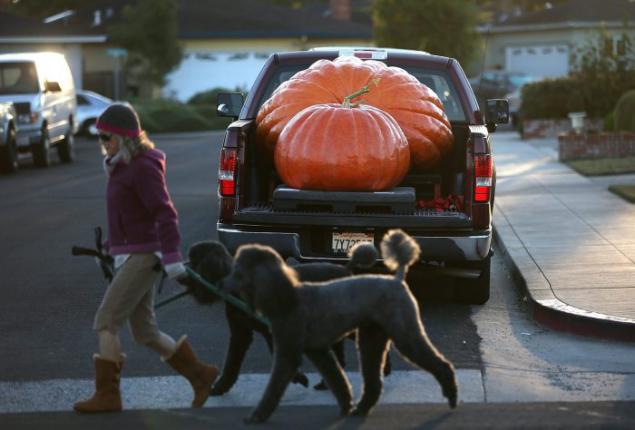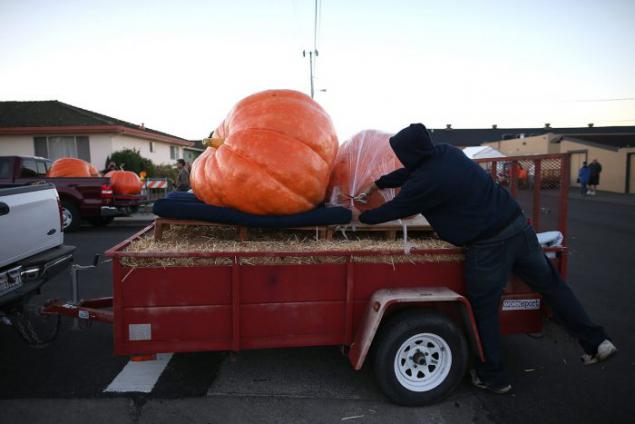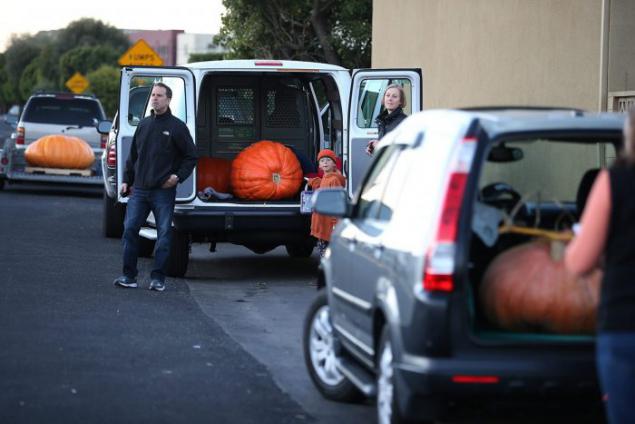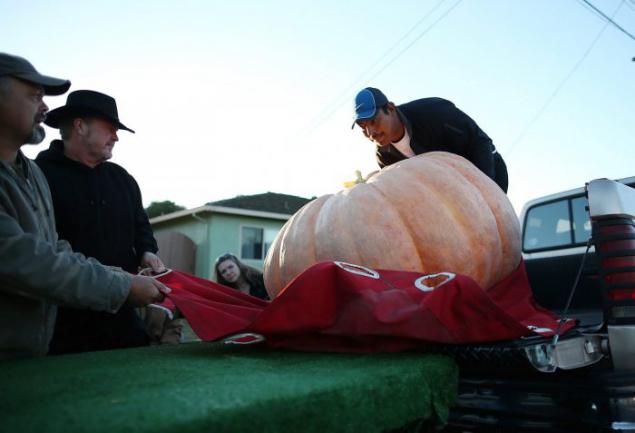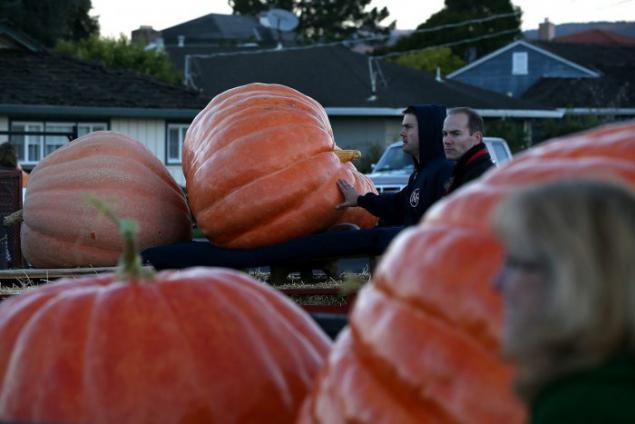 Winner, received the status of world champion and a prize of $ 11,910, became a farmer Gary Miller (Gary Miller), has raised a record pumpkin weighing 900 pounds was considerable and 400 grams.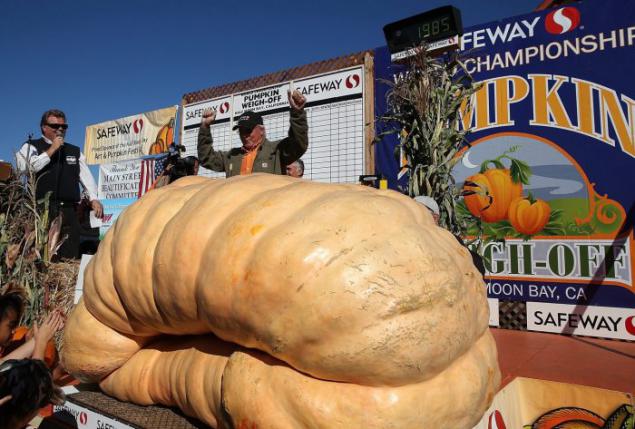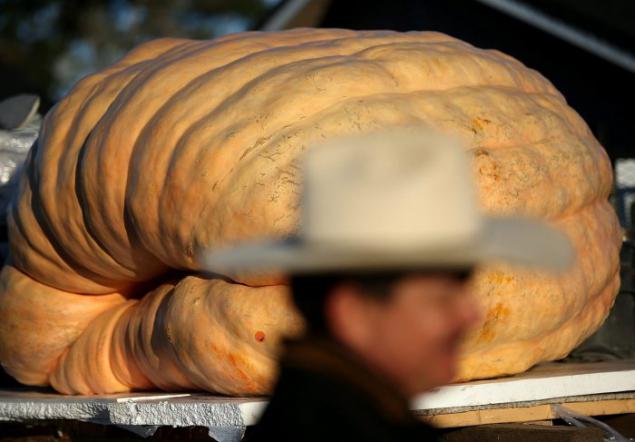 Photo by AFP