I have long wanted to tell you about their pet. The thing that has been a while I have lived foxes. He's not uporotyh as its world-famous kinsman, but some degree of parallel reality is still present. So, get acquainted - Fox.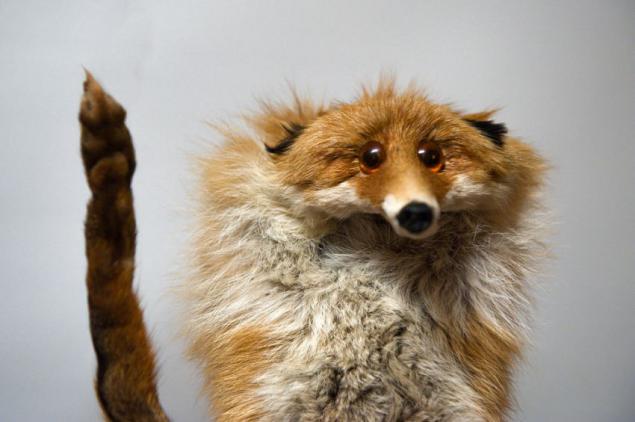 Fox lives in the most ordinary Moscow apartment and feel great. He sleeps in a separate bed and loves to lie to 11am.
When it comes time to get up, stretches and Fox doing exercises. "In a healthy carcass healthy mind" - likes to say Fox.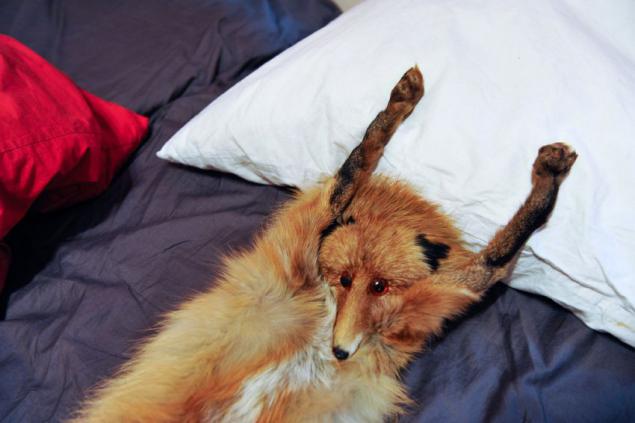 After charging Fox goes to wash and brush your teeth. Hygiene - it's very important, because animals are always honest look after themselves.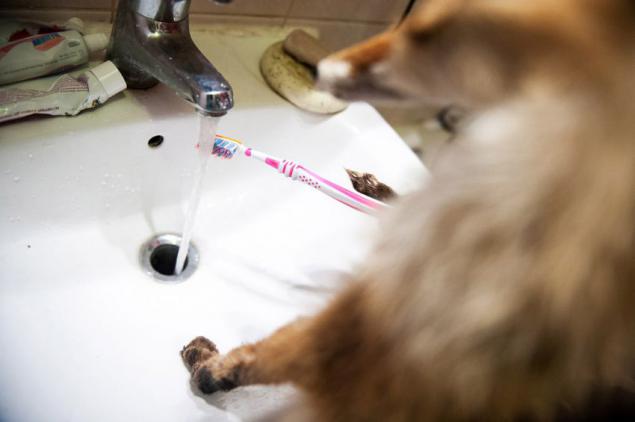 We must not forget to shave, because in a society ought not to appear with stubble on his face.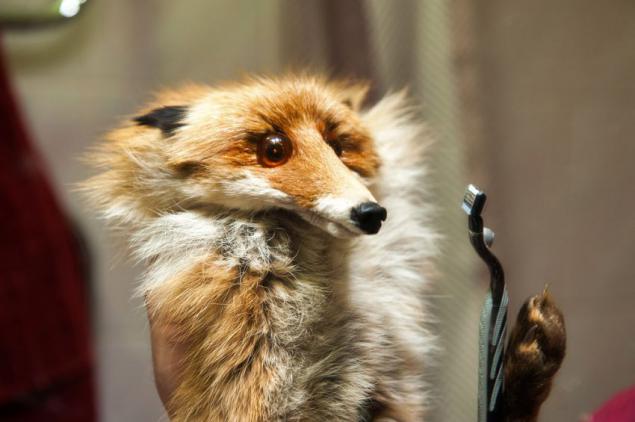 The time is breakfast. Fox loves porridge and rice pudding are always ready in the morning.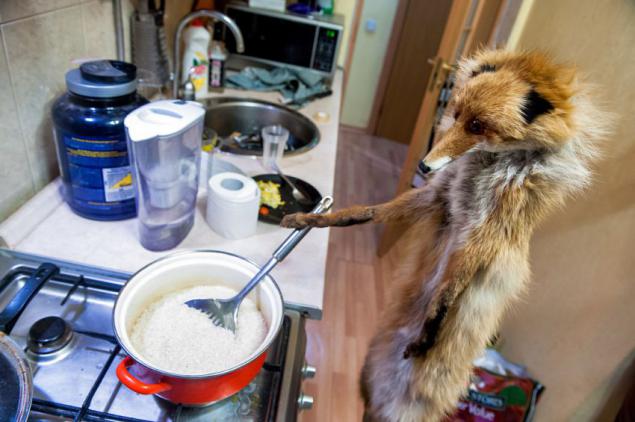 Even Fox loves tea and drink it throughout the day.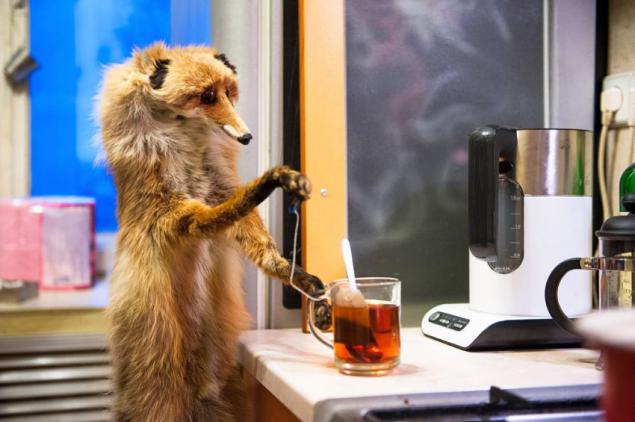 After breakfast, Fox goes into the office to do some work. He keeps a log and now he had to write something fun for animal advocates and environmentalists.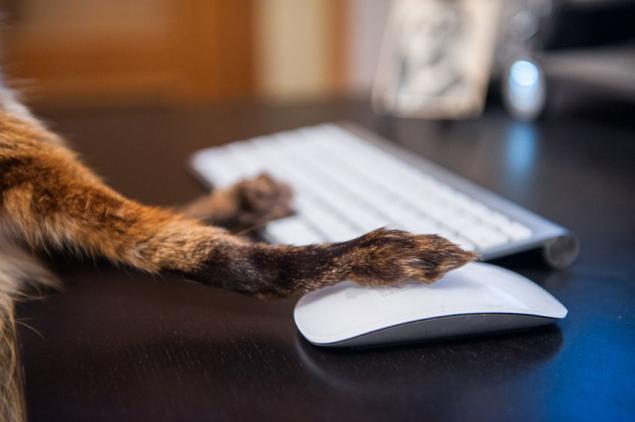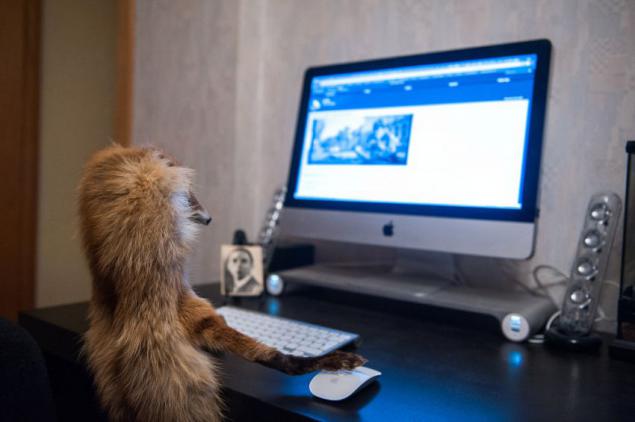 It is time for lunch and Fox climbs in the refrigerator. He works at home, so restaurants and cafes prefer homemade food, although sometimes not shrink from delivering pizzas.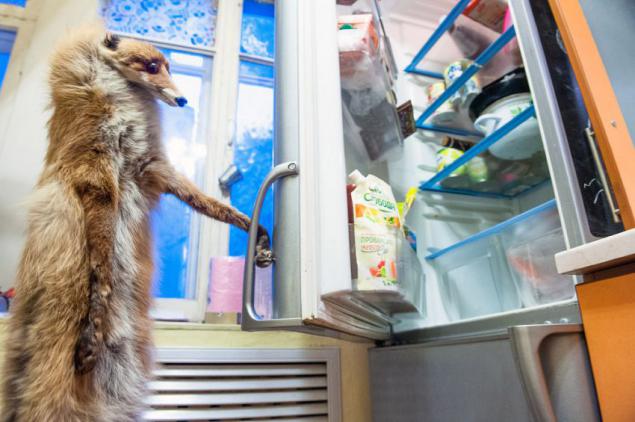 Man is weak, and Fox - are no exception. Currently there are no cases of the work, you can sit in the entertainment resources. Fox loves to certain categories of anime.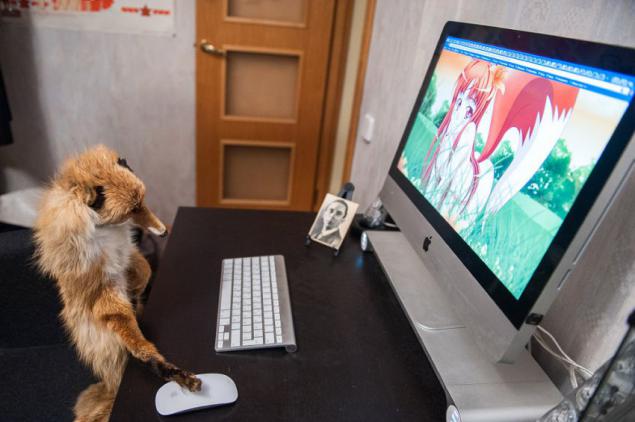 But even more Fox loves to play GTA 5. It can lie for hours with a joystick and drive the black guy Los Santos.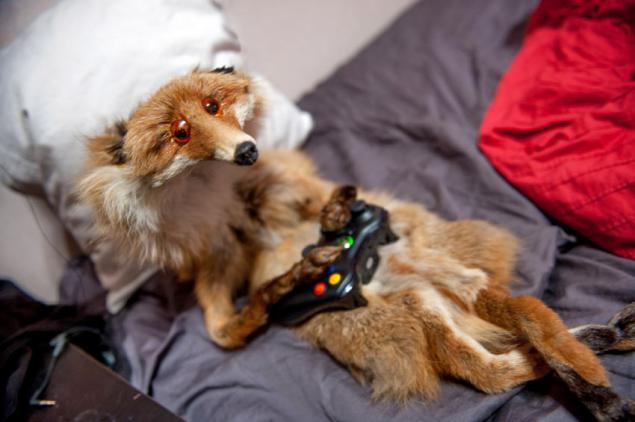 After playing, Fox goes to sleep. Tomorrow is a new day!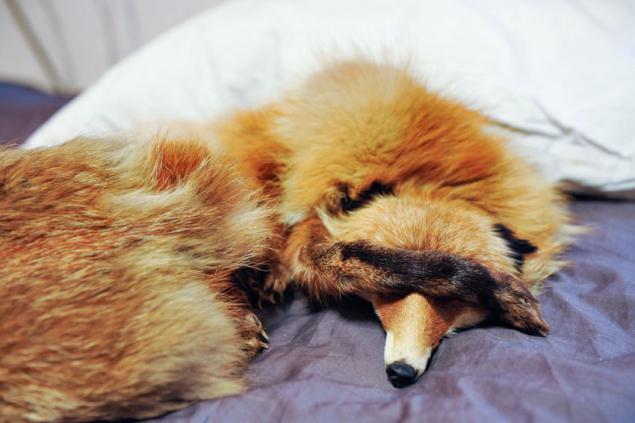 Source: ntv.livejournal.com