27 year-old artist from Argentina - Leandro Granato - draws eyes.
He draws the paint in through the nose and jetted through her eyes, Granato was the only person in the world that draws in such an unusual way.
Price of one picture comes to 2, 5 thousand dollars.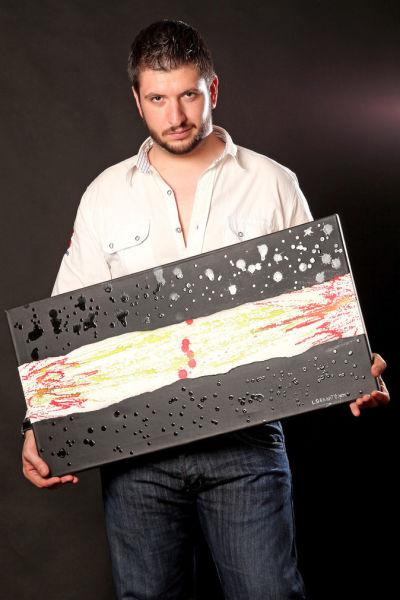 About her unusual abilities he learned as a child, and now uses it to create his paintings.
Granato uses a special paint that does not damage the eyes.