Plant for production of pyrotechnics is located in the Primorsky Krai, near the village of Mikhaylovka.
It is the only plant of this kind in the Far East.
Let's see how well done fireworks and other explosives.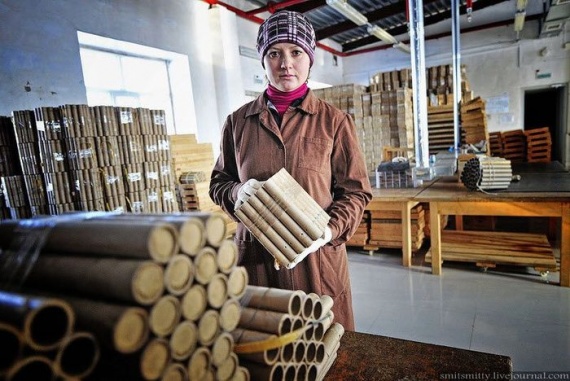 At first glance, the manufacture of fireworks simple procedure. However, in the process of creating fireworks have to deal directly with explosives and flammable substances. In some cases it may be sufficient only one small impacts or shock to cause an explosion of the mixture or its ignition.
Pyrotechnic production - a process that requires strict control at all stages. To you and I saw bright flashes of fire in the sky holiday, each sleeve passes through dozens of hands, the production process, and lasts 9 days. First rolled sleeves of paper.
In the workshop production of guide tubes are working only two people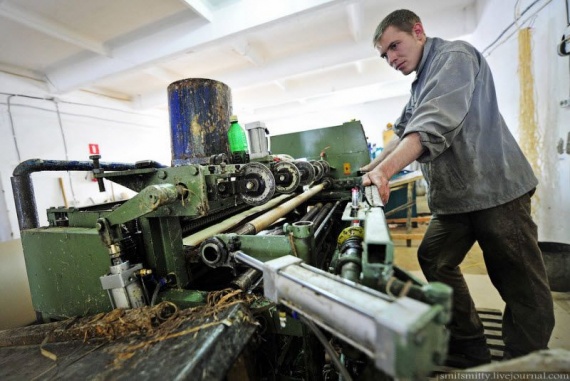 Snanok paper dips into the glue, twists and cuts the tube.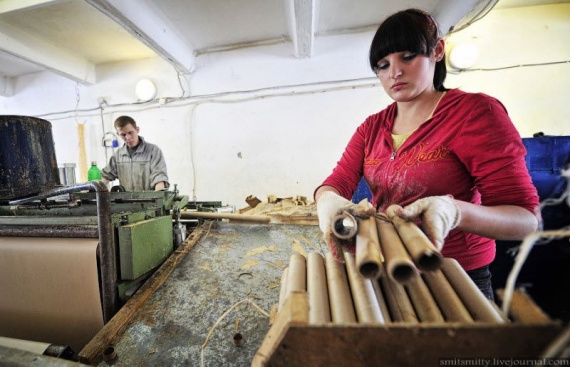 This machine is manufactured 2 million. Such tubes a year!