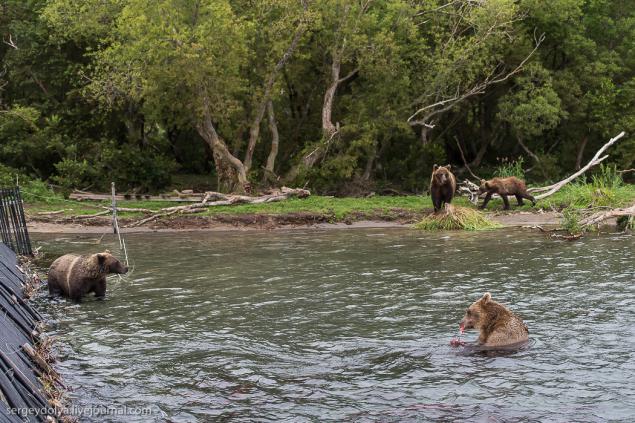 Bear Fishing - an amazing sight. Say, on the banks of the Kurile Lake can collect up to two hundred bears chasing salmon. Two hundred here, but still impresses.
Fish is going near the barrier designs that built the reserve staff. There you are going and bears: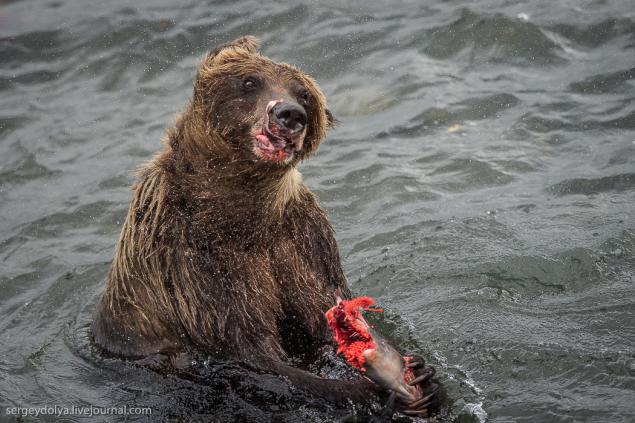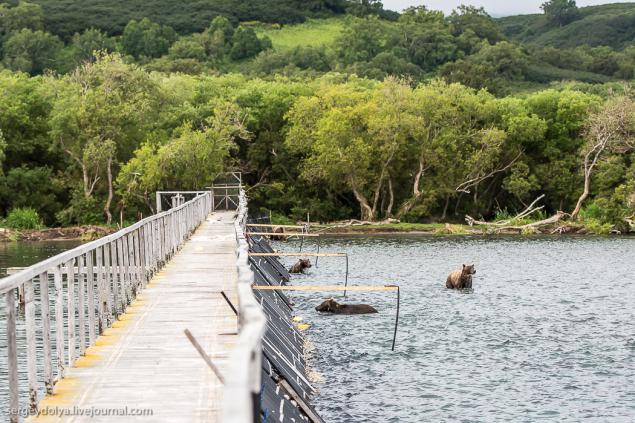 Fish is trying to go upstream, but buries a barrage construction. It here very much. Here it bears and on guard: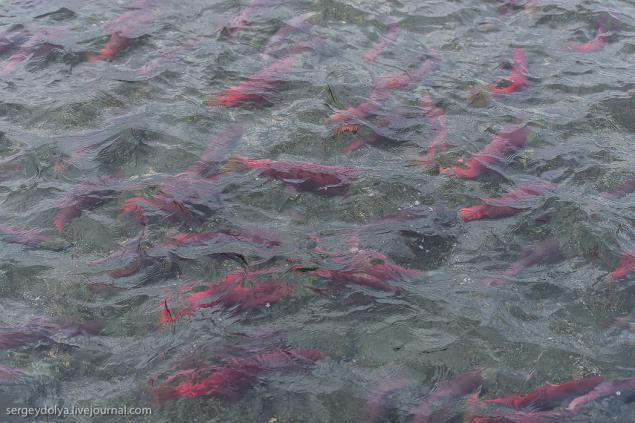 Fishing is as follows: Bear lowers his head into the water, watching the fish and select prey: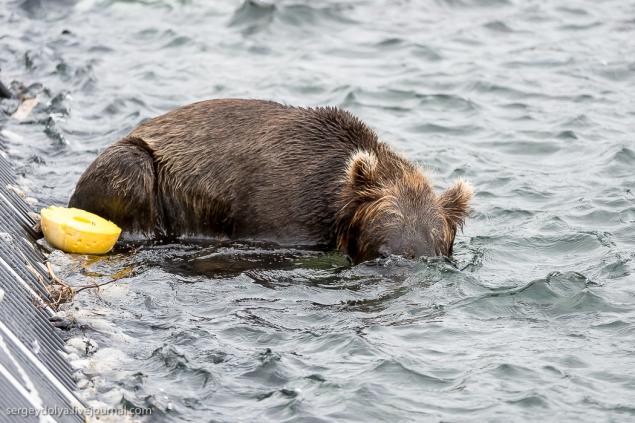 Sometimes the bear distracted from search of prey and turned around to our side. It is worth noting that before mostochkov on which we stood, the bear reached - one jump. Every time toed lost interest in fish and switched to our company went ahead and reserve officer brings to bear a gun. Animal understood without words, pyatilos back and re-embarking on a fishing trip: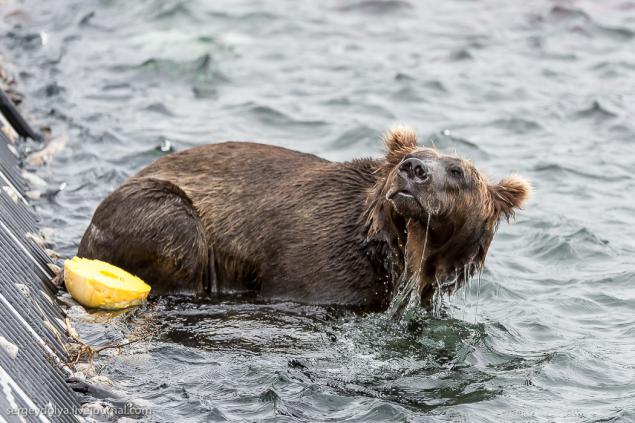 Finally, bear chose mining and jumped into the water:
Meanwhile, on the banks of the cubs were funny and waited for the nurse will catch: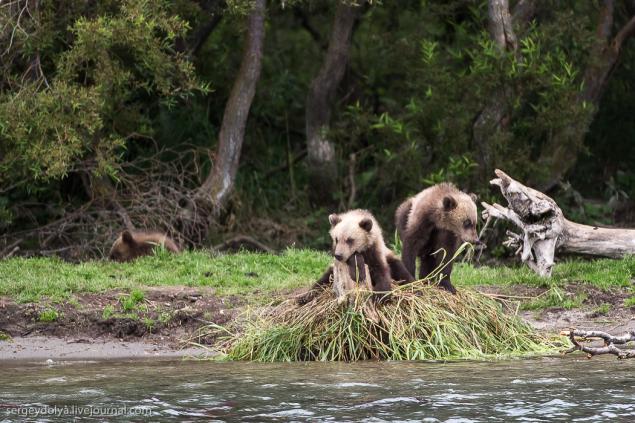 Finally, bear caught fish and yummy children to have suffered:
The family hid in a grove, and behind them came a healthy and powerful male: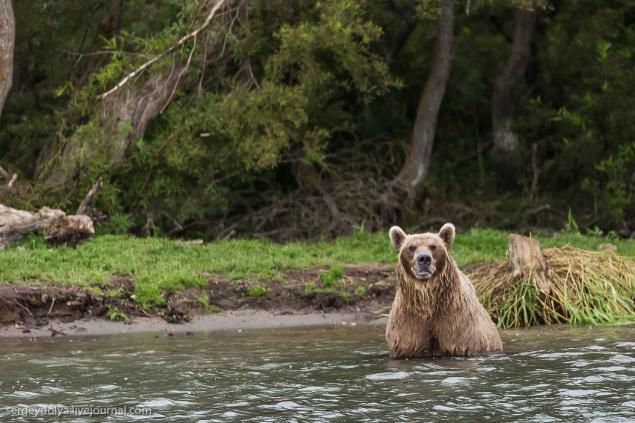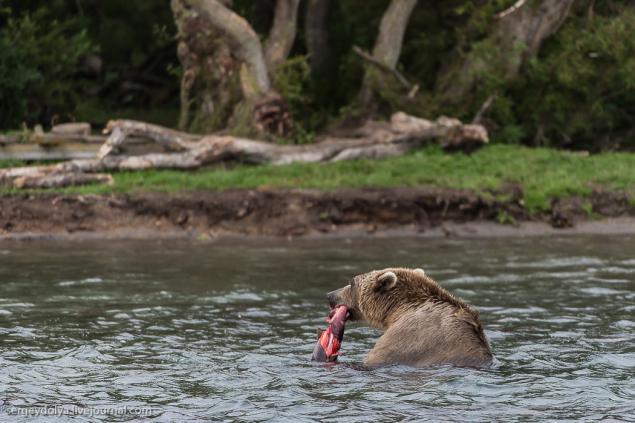 Bear immediately sat down and began to eat lunch. The first step is removed from the skin of the fish. As it had happened - I'll never know, but it was pretty neat. Like a banana cleared: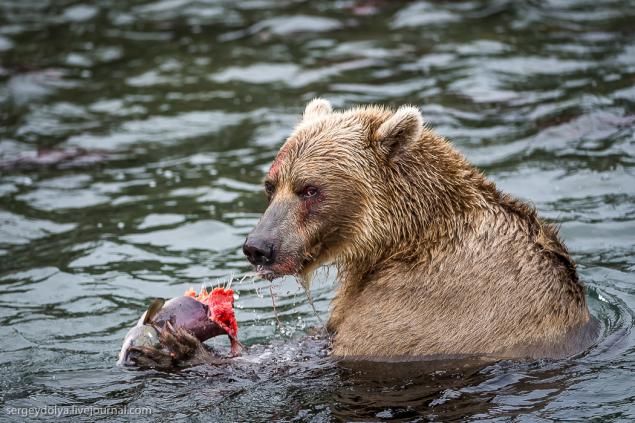 Then toed bit into a fish, holding it like a cup with ice cream: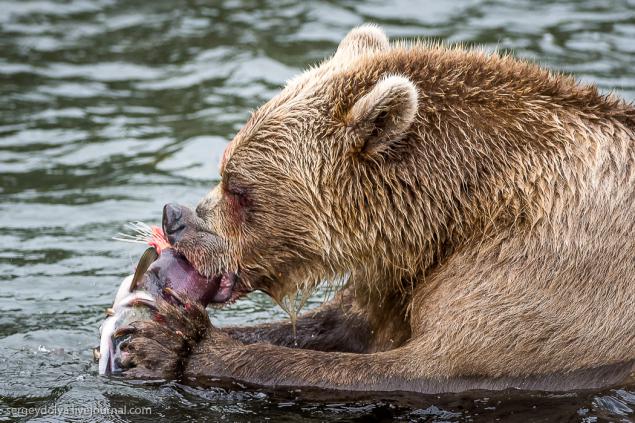 Note the claws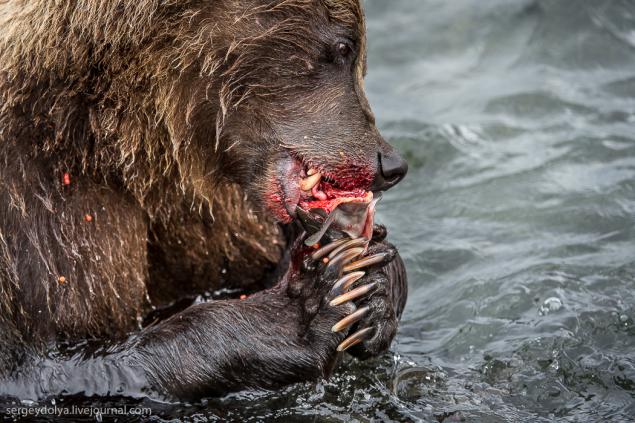 Ate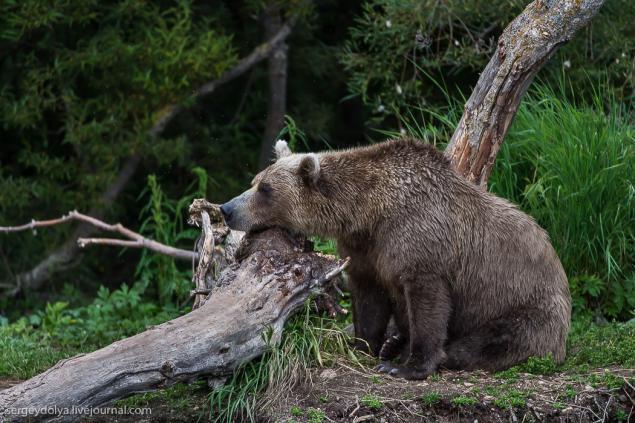 Source
Your text to link ...