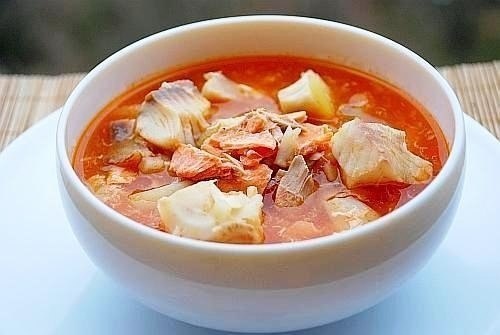 Ingredients:
Salmon fillet, or trout - 250 gr.
Pepper - 4 pcs.
Tomato - 2 pcs.
Tomato paste - 1 tbsp
Onions - 1 pc.
Potatoes - 1-2 pcs.
Egg - 1 pc.
Chili
Method of preparation:
Onion, sliced ​​into thin rings, fry the tomatoes in tomato paste, put in boiling water chopped fine julienne potatoes and bell pepper, a few minutes add the fish and cook until tender. At the end of roasting put a little chili pepper (to taste) and slowly pour in the beaten egg. Serve with croutons.