That's the first matches in all groups, there were some sensations.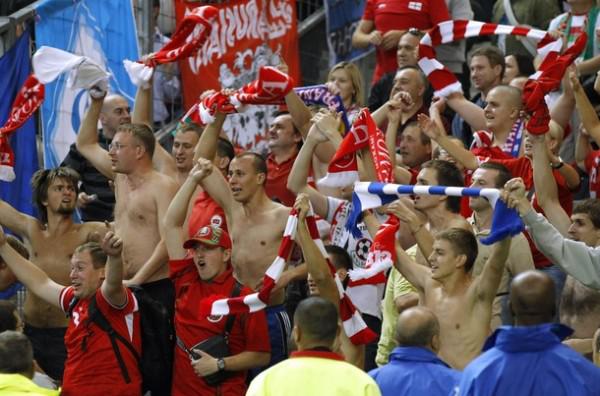 Assist extravaganza staged Portugal and Cyprus in Guimaraes played at «Afonso Henriques Stadium». Already in the third minute of the match opened the guests. It Efstafios Alofentis responded to the shelter from the flank. The third minute, and account has been opened.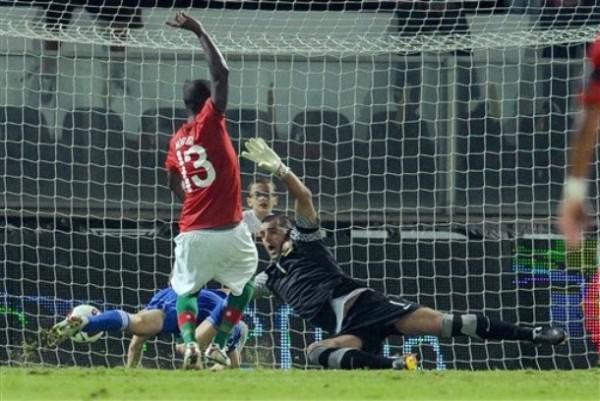 It takes five minutes and is compared by the Portuguese. Also cross from the flank and the first on the ball is Hugo Almeida (Hugo Almeida).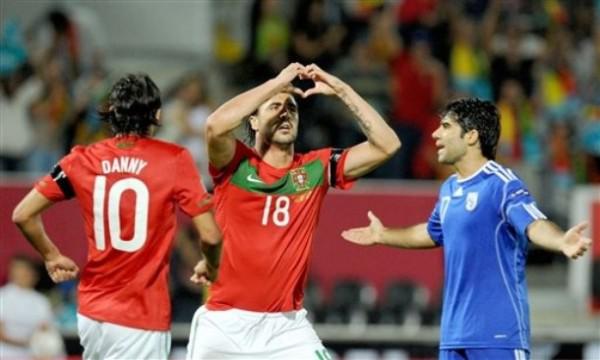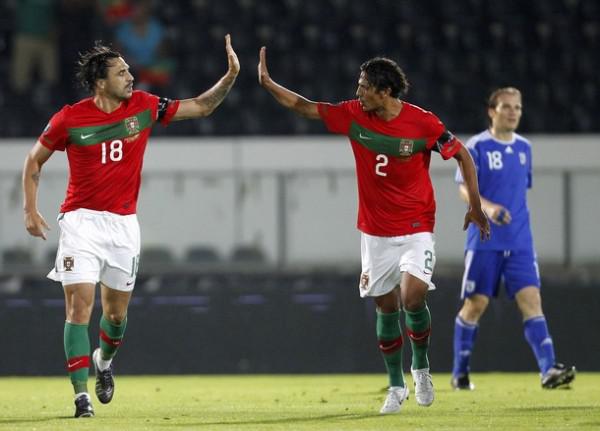 Actually, this day was definitely not for the defense team of Portugal. Almost all that flew into the goal the hosts - the monstrous errors Bruno Alves (Bruno Alves) and Ricardo Carvalho (Ricardo Carvalho). On the 11th minute of the match Cypriots went ahead again.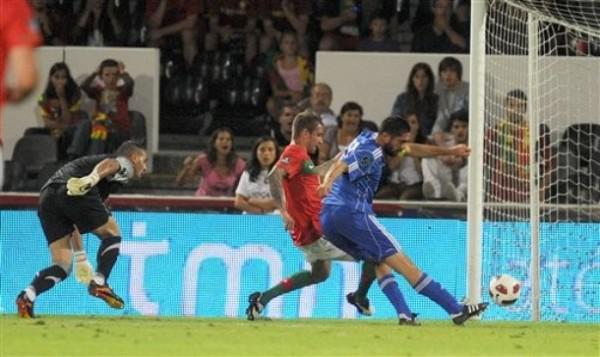 However, the first half ended in a draw, because in the 29th minute Raul Meireles shot from distance struck keeper guests.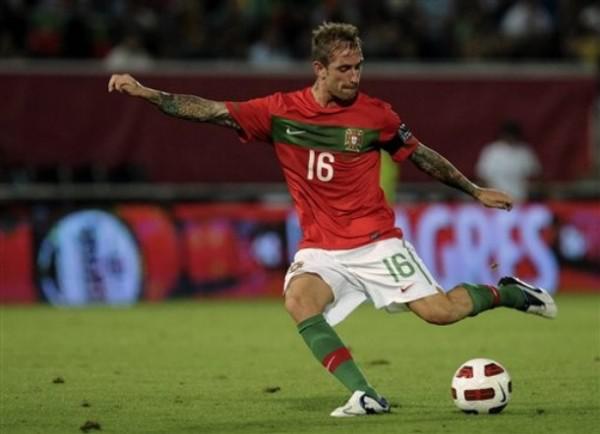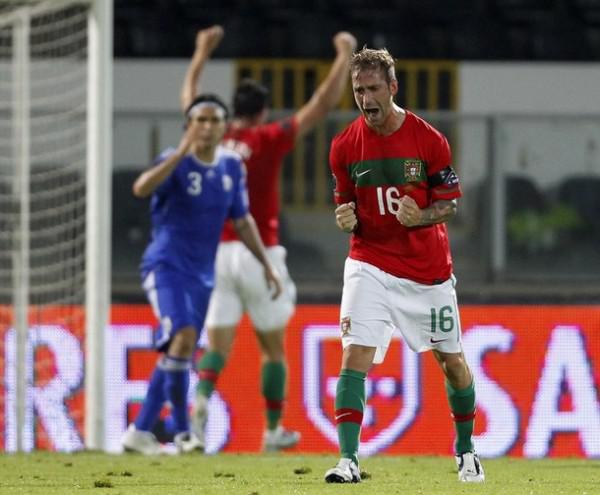 In the second half, the Portuguese went ahead and did that goal in the 50th minute scored Danny. But after 7 minutes Carvalho again "sat in a puddle" and Yiannis Okkas has not regretted it.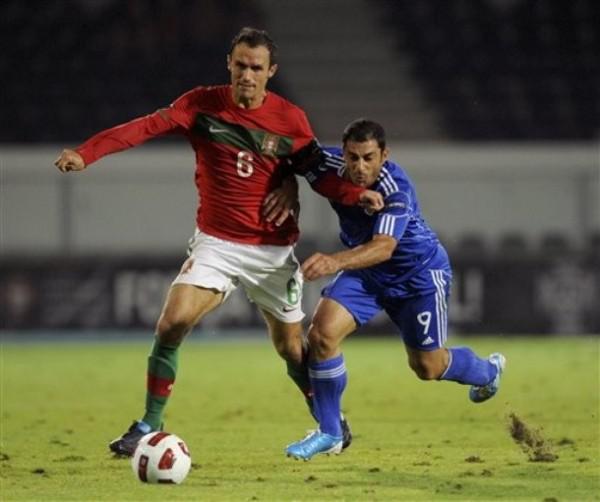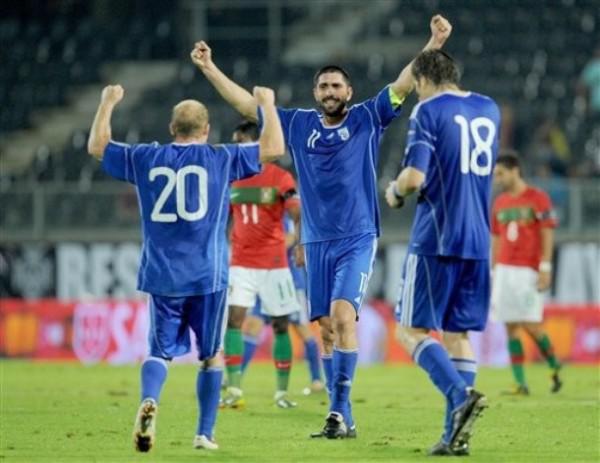 With 60 minutes (!) Into the Portuguese took the lead again after a precise long-range strike Manuel Fernandes.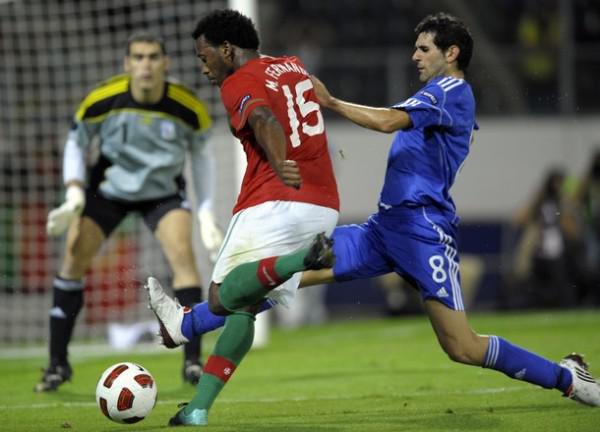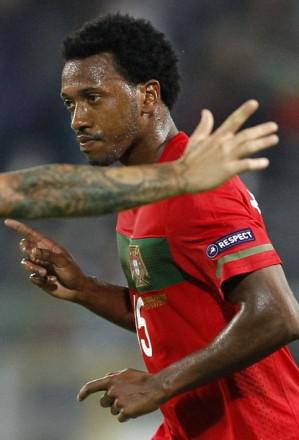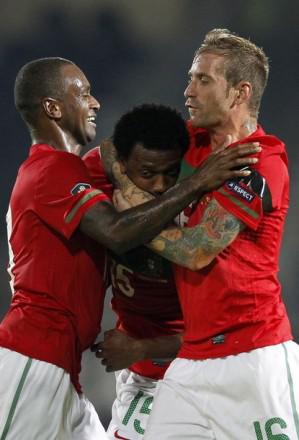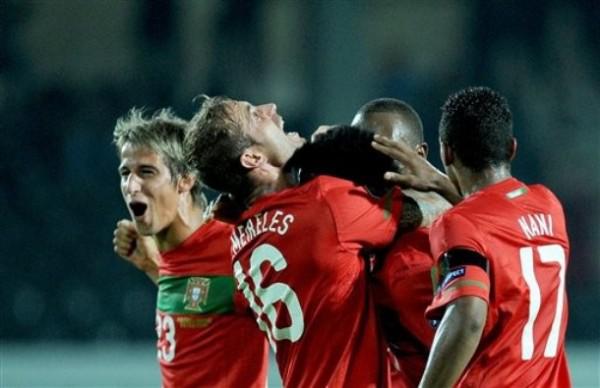 True, this was not the end. On the 89th minute after a long shot, the Portuguese goalkeeper parried the ball in front of him. First on the finishing was Abraham.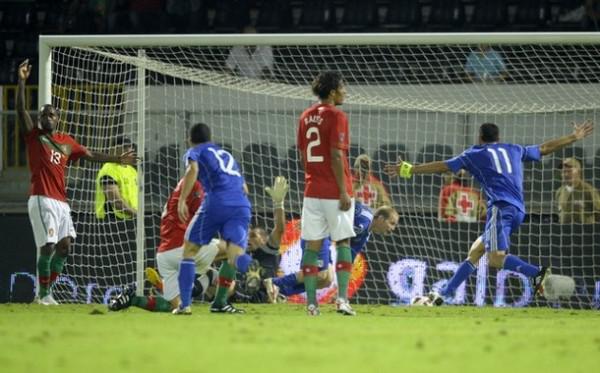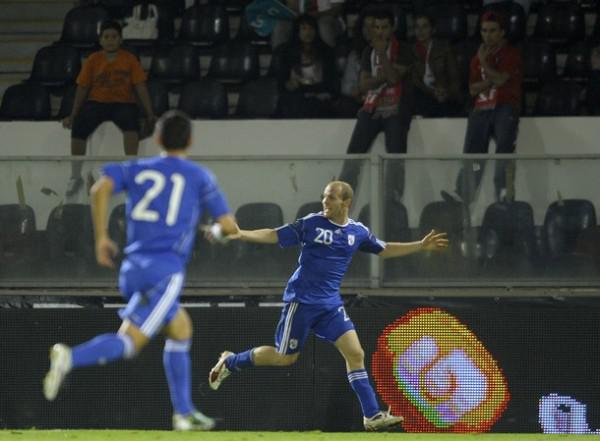 Cypriots have shown real resistance of nature, and Portuguese - as razlazhen their command mechanism, with this set of performers.
Portugal - Cyprus 4 4

Show / Hide tekstGoly: Hugo Almeida, 8, Meireles, 29, Danny, 50, Fernandes, 60 - Aloneftis, 3, Konstantin, 11 Okkas, 57, Abraham, 89
Portugal: Eduardo, Miguel, Carvalho, Bruno Alves, Koentrau, Fernandes (Joao Moutinho, 79), Meireles, Danny (Liedson 61), Nani, Hugo Almeida (Yannick Djalo, 84), Quaresma
Cyprus Giorgalidis, Elia (Poursaitides, 66), Sinisa, Merkys, Abraham Makridis, Satsias Charalambous Charalambides (Nicolau, 75), Konstantinou, Aloneftis (Okkas 56)
The main sensation occurred in France, Laurent Blanc (Laurent Blanc) made his debut at the helm of the national team of France. Thoroughly cleaned up, the Frenchman was unable to start its start with a win.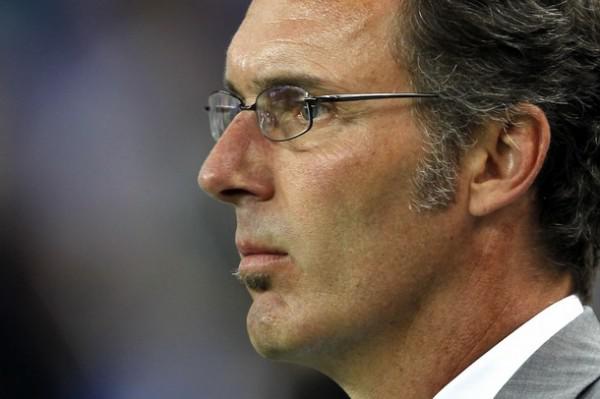 Belarusians played openly for the draw, but did not close in their half of the pitch. The French, by and large almost nothing and showed enough of the maximum draw. But sometimes luck just turns away. As a result, on 87 minutes, Vyacheslav Hleb pushing Gael Clichy and gave a clear pass to Kislyak, samples without problems Lloris. Shame on France at 76 000 spectators and the triumph of "soccer dwarf" - the national team of Belarus.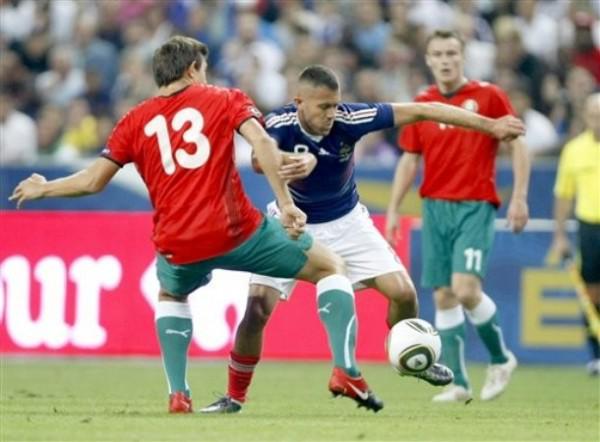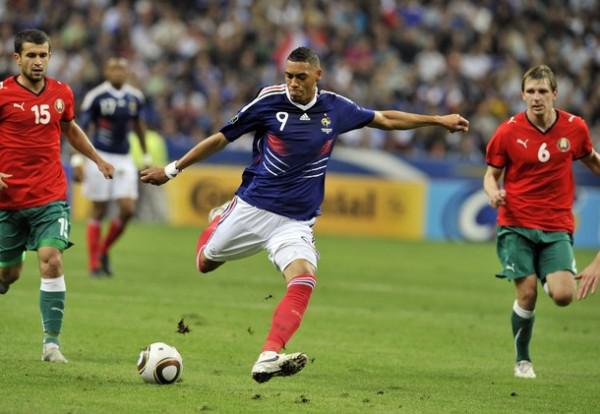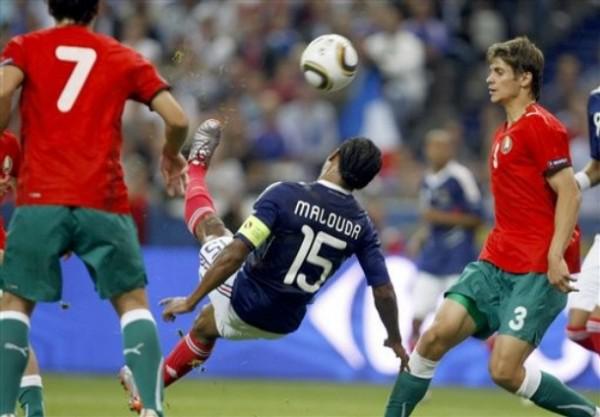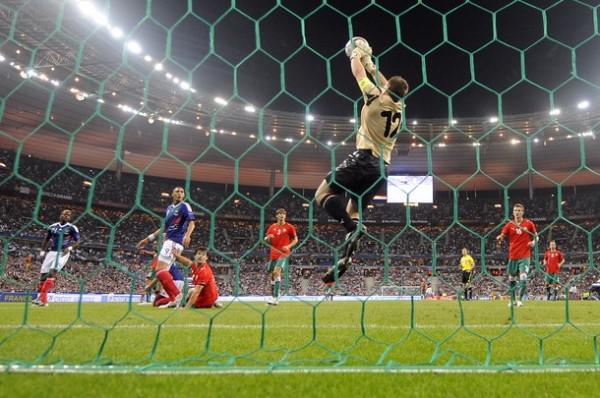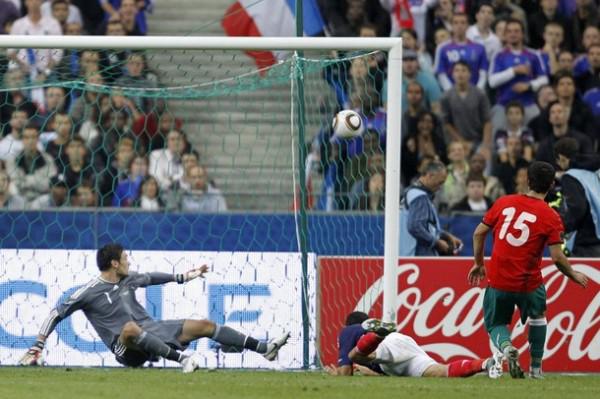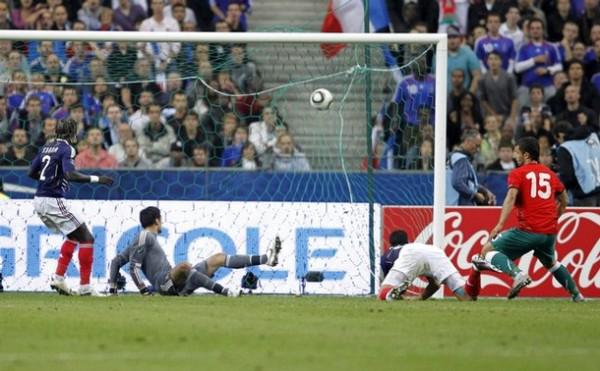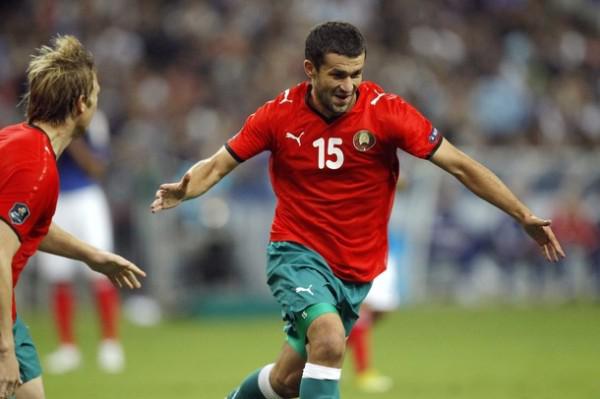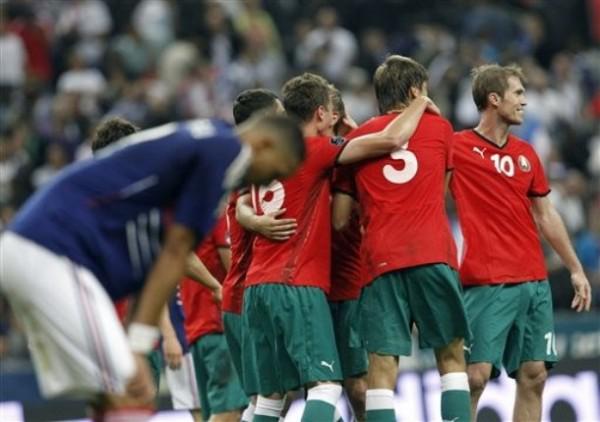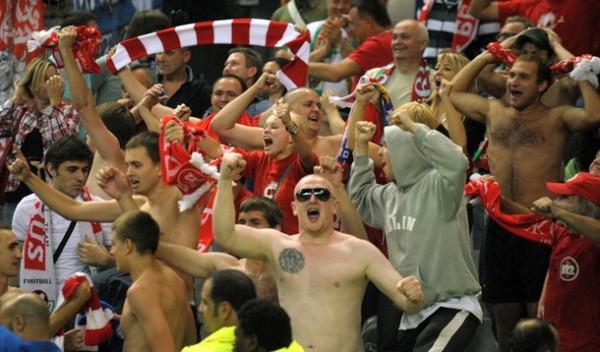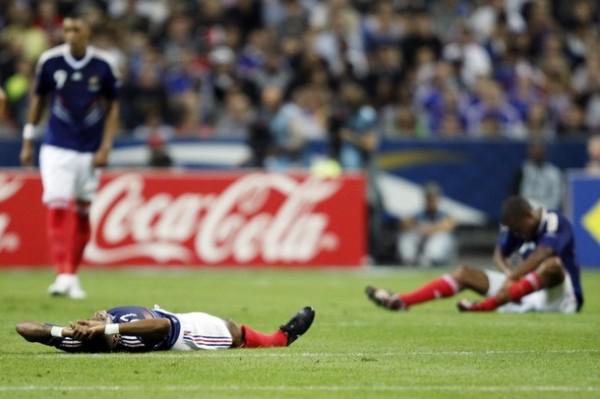 France - Belarus 0: 1

Show / Hide tekstGol: Kislyak, 87
France: Lloris, Sagna, Rami, Mexes, Clichy, Diaby A., Mwila, Menez (Saha, 70, Gameiro, 80), Malouda, Hoarau, Remy (Valbuena, 34)
Belarus Zhevnov, Kulchiy, Martynovich, Yurenich, Tigorev, Omelyanchuk, V. Hleb (Putsila, 89), Alexander Hleb, Rodionov (Kornilenko, 85), Kutuzov (Kislyak, 75), Shitov
England without any problems sorted out with the national team of Bulgaria. Four unanswered goals scored wards Fabio Capello (Fabio Capello) to the visitors. Hat-trick counts Jermain Defoe (Jermain Defoe). Another goal was scored by Adam Johnson from the "Manchester City».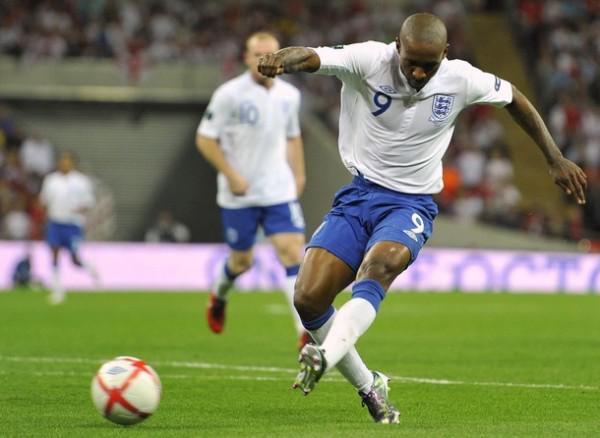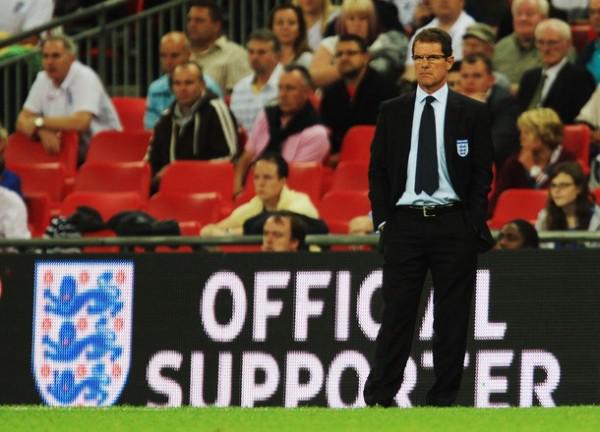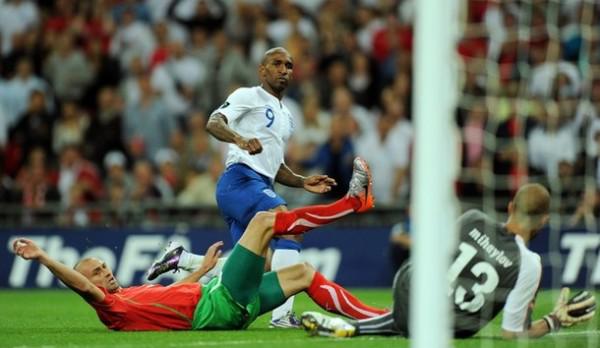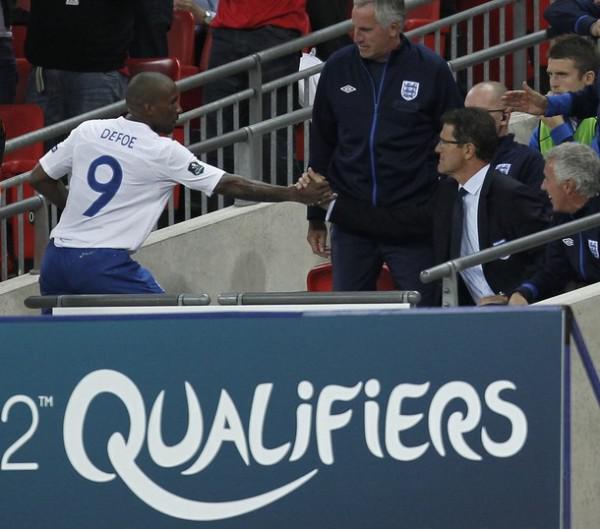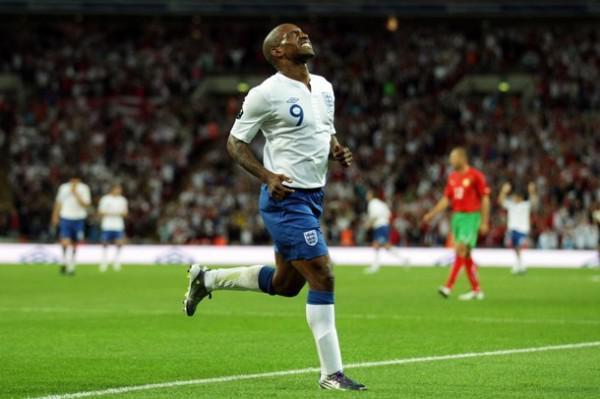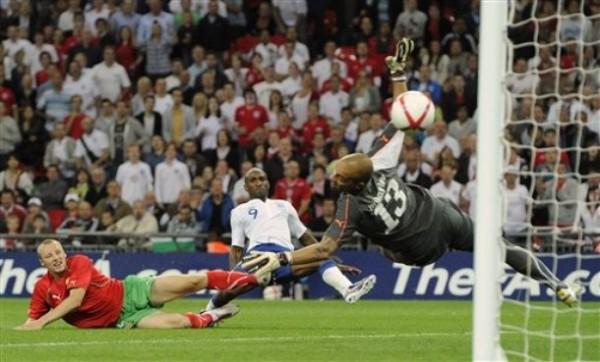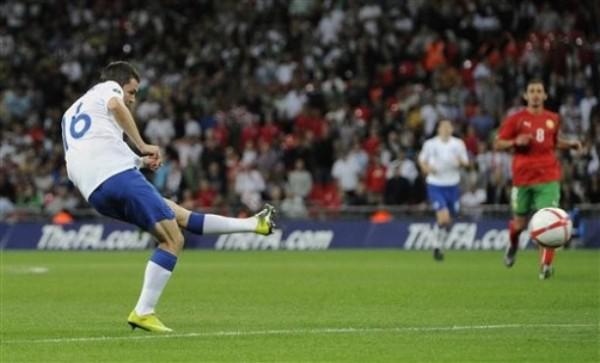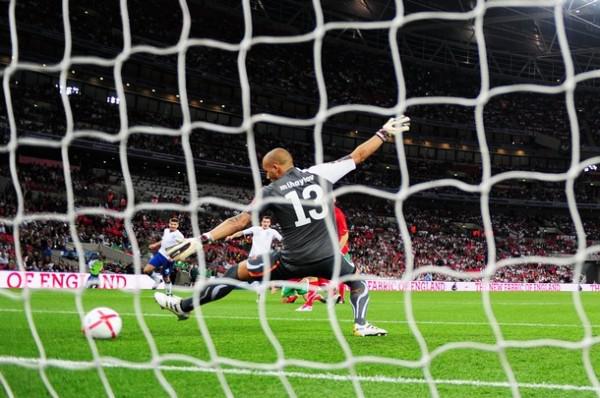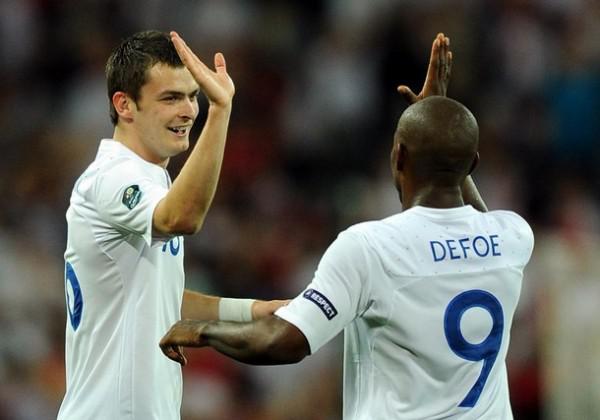 England - Bulgaria 4: 0

Show / Hide tekstGoly: Defoe, 2, 61, 86, A.Dzhonson 83
England: Hart, G.Dzhonson, Jagielka, Dawson (Cahill, 57), E.Koul, Walcott (A.Dzhonson, 74), Gerrard, Barry, Milner, Defoe (E.Yang, 87), Rooney
Bulgaria: Mihailov, Ivanov, Milanov, Manolev (Minev, 66), I.Stoyanov, Yankov, Angelov, S.Petrov M.Petrov, Bojinov (Rangelov, 64), Popov (Peev, 79)
With the same score of world and European champions won away Liechtenstein.
Double noted Fernando Torres (Fernando Torres), and even scored a goal two David - Villa (David Villa) and Silva (David Silva).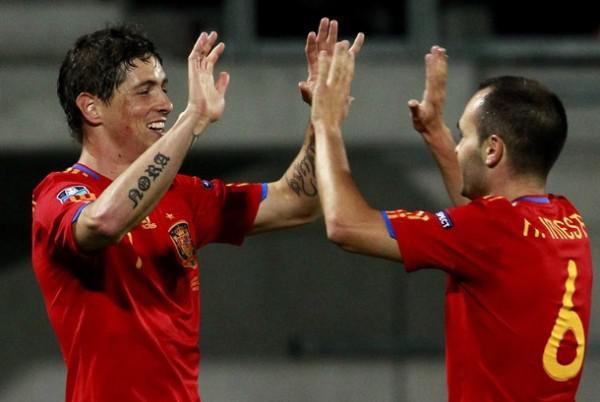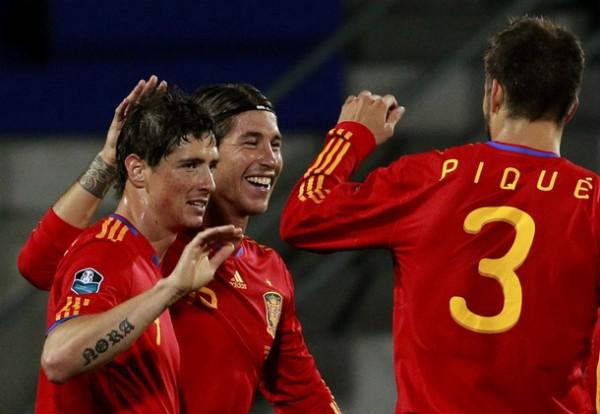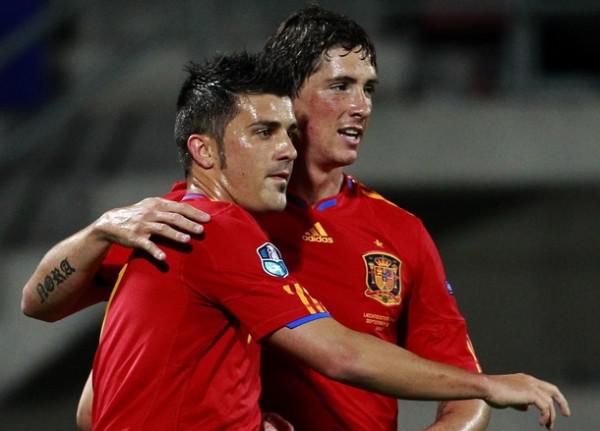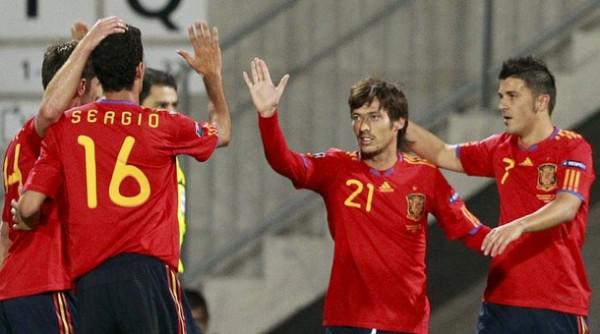 Photo: Getty Images, AP, Reuters
Liechtenstein - Spain 0: 4

Show / Hide tekstGoly: Torres, 18, 54, Villa 26, Silva, 62
Liechtenstein: Jehle, Ehri (Vogt, 46), Martin Stocklasa, Michael Stoklasa, Eberle (Rehstayner 44), Erne, Polverino, Wieser (Buechel, 82), Burgmeier, Hasler, Frick
Spain: Casillas, Sergio Ramos, Pique, Marchena, Capdevila, Busquets, Xavi Alonso, Xavi (Cesc, 46), Iniesta (Pedro, 64), Fernando Torres (Silva, 56), Villa
All the results of matches took place:

Show / Hide A tekstGruppa
Kazakhstan - Turkey 0: 3
Belgium - Germany 0: 1
Group B
Armenia - Ireland 0: 1
Andorra - Russia 0: 2
Slovakia - Macedonia 1: 0
Group C
Faroe Islands - Serbia 0: 3
Estonia - Italy 1: 2
Slovenia - Northern Ireland 0: 1
Group D
Romania - Albania 1: 1
Luxembourg - Bosnia and Herzegovina 0: 3
France - Belarus 0: 1
Group E
Moldova - Finland 2: 0
Sweden - Hungary 2: 0
San Marino - Holland 0: 5
Group F
Latvia - Croatia 0: 3
Greece - Georgia 1: 1
Group G
Montenegro - Wales 1: 0
England - Bulgaria 4: 0
Group H
Iceland - Norway 1: 2
Portugal - Cyprus 4 4
Group I
Lithuania - Scotland 0: 0
Liechtenstein - Spain 0: 4