The ban on the production of things of tortoise bone was introduced 40 years ago, so now rarely seen items from this material.
But there is a Parisian family Bonn, founded the fashion brand Maison Bonnet.
They made spectacle frames of this rare material, which have been preserved since then.
Their production costs to customers in the five-figure sum.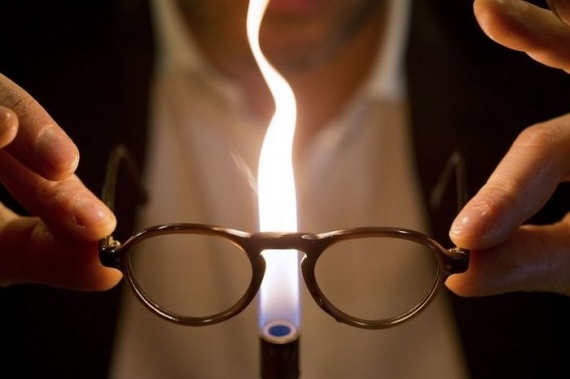 Frank Bonn (Franck Bonnet) uses the technique of thermoforming to process frames of tortoise bone in the studio Maison Bonnet, Paris, France. (JOEL SAGET / AFP / Getty Images)
Journeyman deals thumbnail frames on turtle bone. (JOEL SAGET / AFP / Getty Images)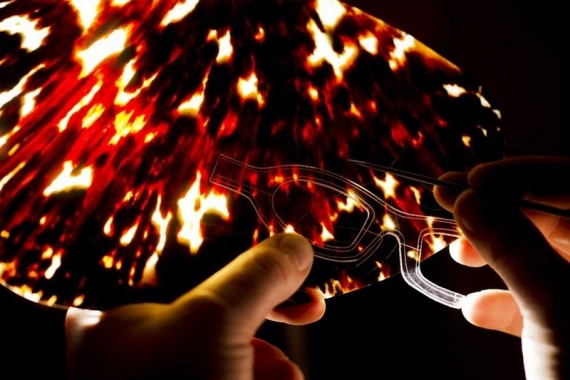 The frame is on the paper, which are painted on the future of the data owner. These glasses - a luxury item because all the details are taken into account. (JOEL SAGET / AFP / Getty Images)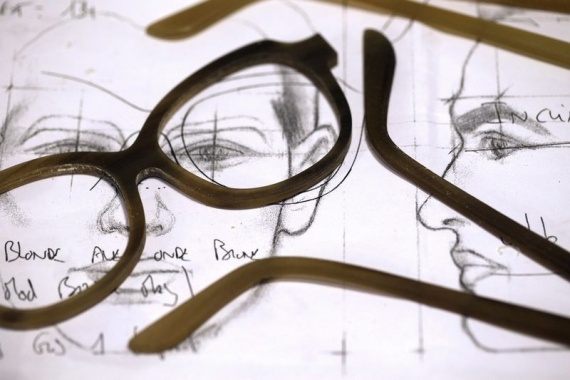 Christian Bonnet (Christian Bonnet) and his apprentice working on rims. (JOEL SAGET / AFP / Getty Images)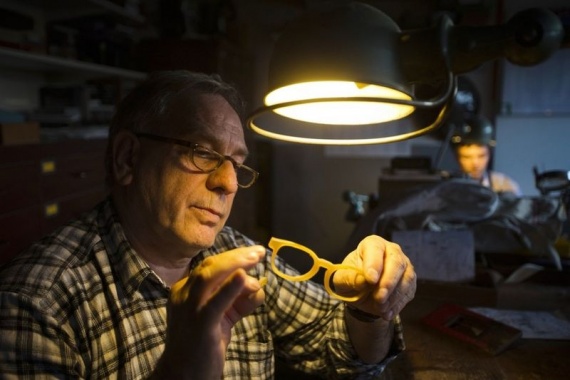 Polishing the rim. (JOEL SAGET / AFP / Getty Images)