In this world of wars, demonstrations and political upheaval, it is important to be a man and be able to help out in difficult times. Sometimes to do a good deed is a snap, but many people just pretend that they do not notice anything, although well aware that might help. But even the smallest act of kindness would bring more love and joy than all the wealth of the world.
Such stories often go unnoticed and forgotten, but they allow a person to believe in again, in the breadth of his heart and soul.
15 pictures that will bring you to faith in humanity.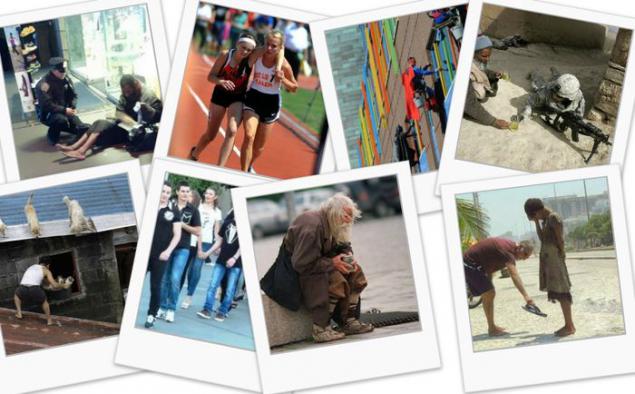 Grandpa Dobri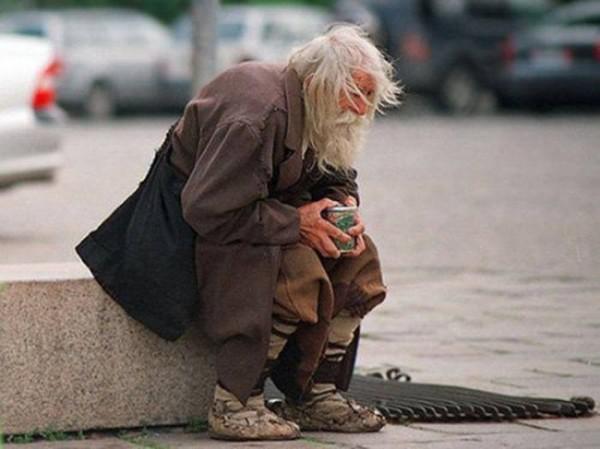 98-year-old beggar, the grandfather of the Bulgarian village of Dobri Bail, wearing homespun clothes and old leather shoes are often standing at the Cathedral of St. Alexander Nevsky Cathedral in Sofia. Every day he gets up early and goes 10 kilometers from their village to the capital of Bail. In 2010, during the filming of a documentary about the cathedral, the Bulgarian TV journalist did in the archives of the Church of shocking discovery - the most generous private donation ever to receive Cathedral - 40 000 euro was made the old beggar - grandfather Dobri.
98-year-old holy does not concern a single penny of the money, which he served. He lives on a pension of 100 euros per month, as well as non-cash handouts in the form of fruits and breads. Grandfather helping Dobri and many others, for example, he paid the utility bills of the orphanage, were on the verge of shutdown of heat and light. It also helps the homeless. But what about all the good deeds of his grandfather Dobri we'll never know, because he never speaks about them.
Music - light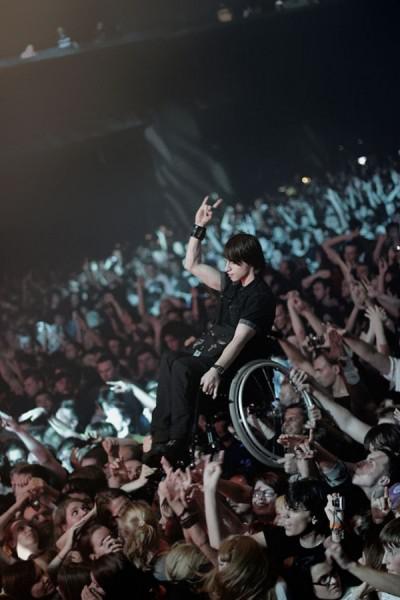 During the Moscow concert of Korn audience suddenly raised their wheelchair with a young man and brought her closer to the stage, so that he could better see their idols.
Superheroes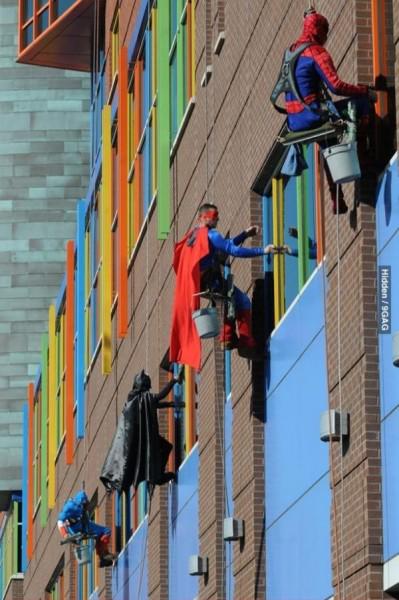 Workers cleaning company in Menfise decided to make a children's hospital in Le Bonheur small celebration. When it's time to wash the windows from the outside, they are dressed in costumes of superheroes: Spider-Man, Captain America, Batman. According to volunteers, the kids just cheered with delight when Spiderman outside waved.
Experts say that this therapy is extremely useful for children because it is very important to forget about diseases and switching thoughts to something else more interesting.
Heroic deed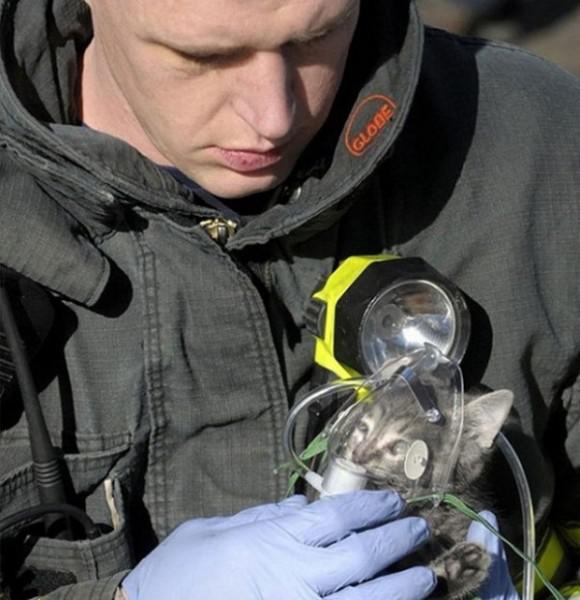 Fire has just ruled that a kitten from a burning house, risking their own lives. He put on his oxygen mask so that he could breathe normally again.
Good cop
New York City police officer Larry Deprima duty in Times Square when he saw an elderly homeless man sitting on the sidewalk at the shoe store. He talked with him, learn from that size, walked away, and after a while came back with new winter shoes and socks and put them on to help the homeless. All this happened in front of the sheriff's office employee. She quietly removed this scene on a mobile phone. A police officer was not aware that someone is watching him or the more photographs. He just helped the homeless and went on duty. Returning home, she sent a photo with a description of what he saw in the New York City Police Department. Those identified the officer and posted the photos on his page in Facebook.
Risk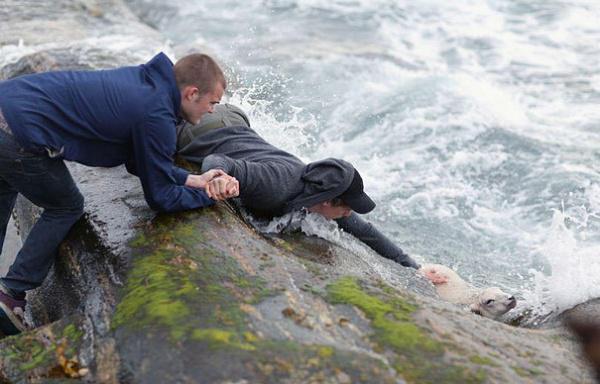 These two Norwegian guys just walking nearby when he heard strange sounds. It turned out that his own negligence in the water fell lamb. Clinging to the rocks and firmly holding each other's hands, they risked their lives to save the poor animal.
Worthy rival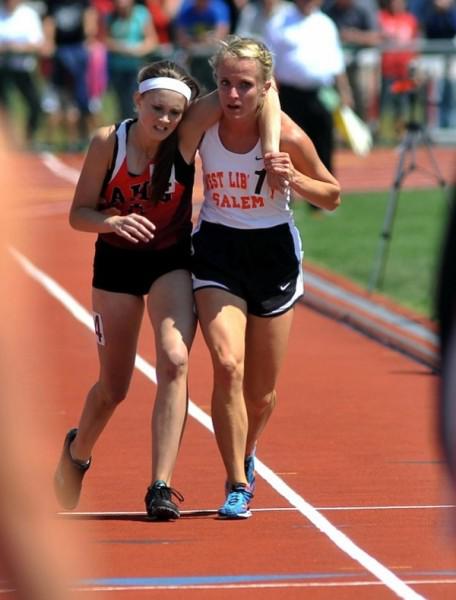 Athlete helping his rival tucked leg to cross the finish line.
The act of kindness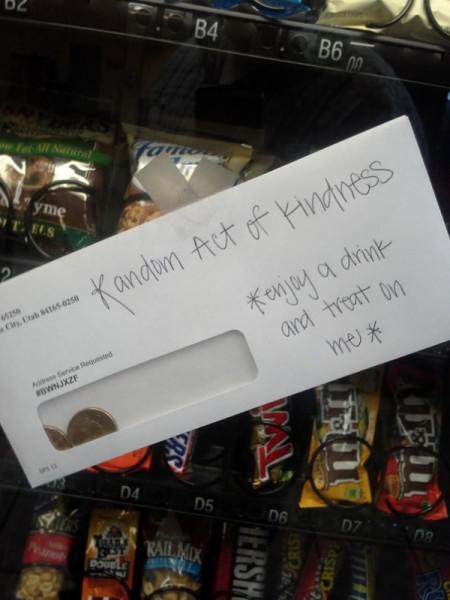 Someone decided to do something nice for a stranger, and left the change in the machine to buy sweets.
Neighbor is known in trouble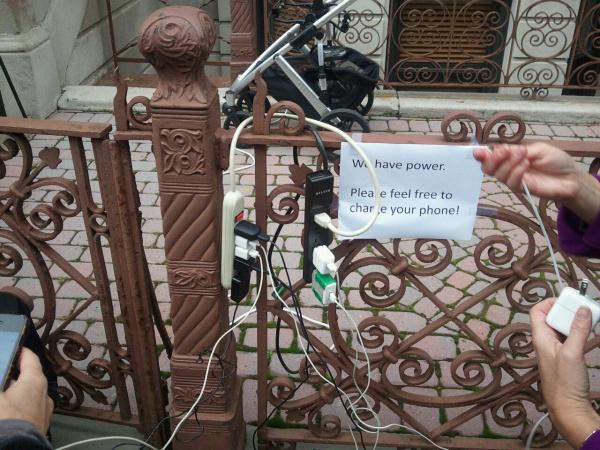 Thousands of people were left without electricity after the hurricane "Sandy." Some who it was taken out to the street outlet, so that other people could charge their phones and call relatives.
Soldiers are people too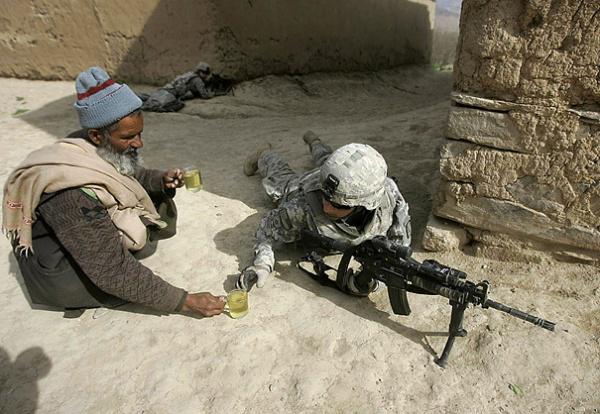 This soldier was on duty for many hours. Seeing the poor guy tired, Afghan handed him a cup of tea, to save him from the sweltering thirst.
Your five minutes shine - someone's whole life
Alumni Gymnasium Serbian town of Pirot decided to abandon the expensive dresses and suits at the prom, to give the saved money to the needy. During the action, students and teachers collected 310,000 dinars, which were transferred to three families with seriously ill children. After the celebrations at the school, graduates have passed through the city center in T-shirts with the inscription on the back, "Your five minutes shine - someone's whole life»
We are responsible for those who tamed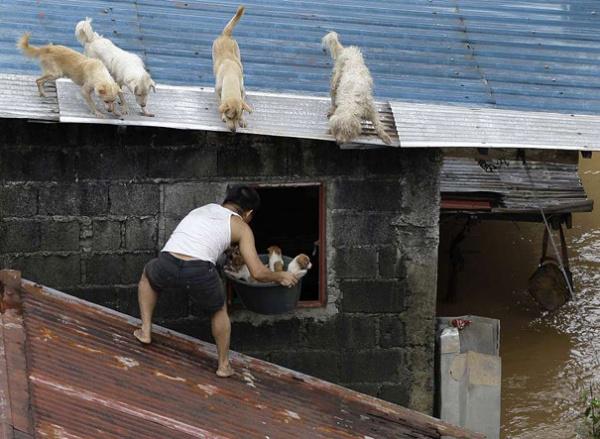 Man saves puppies from an abandoned house in a flood in Manila.
Free lunch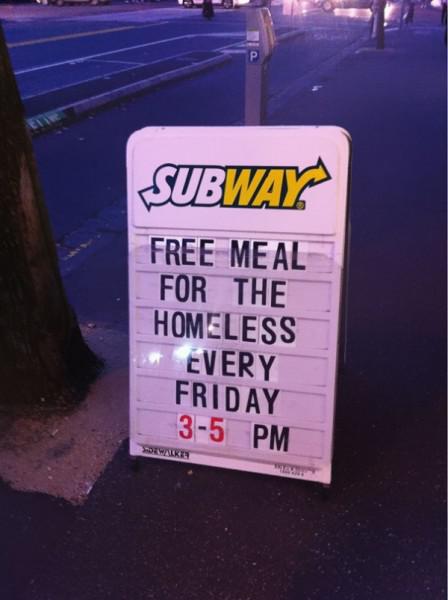 Subway decided to show an act of goodwill, establishing just such a sign. Each homeless person could get his lunch.
Dry for the poor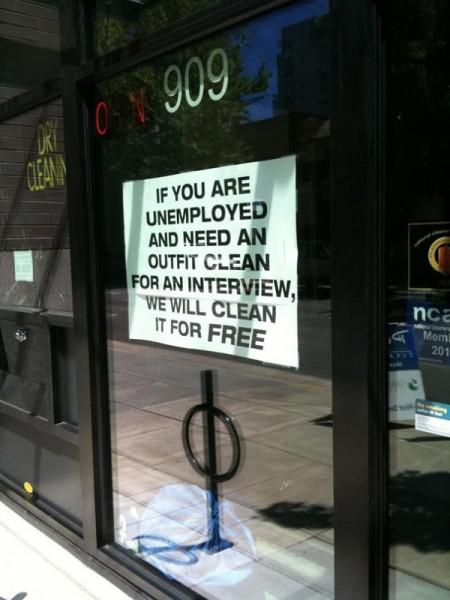 Dry Cleaning offers unemployed free clean their costumes, in case they had to go to a job interview.
Thanks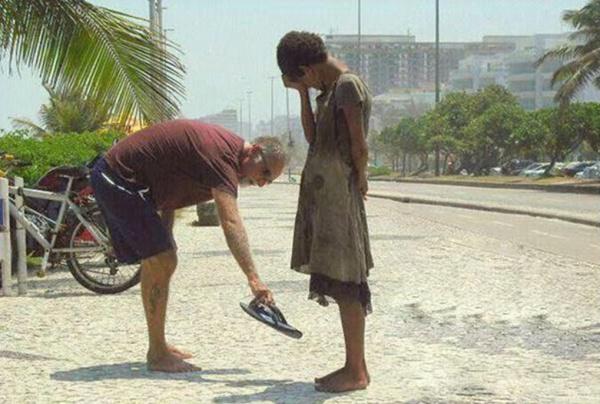 Photo of a man giving his shoes homeless in Rio de Janeiro. The girl began to cry
Source: 16vik09.livejournal.com