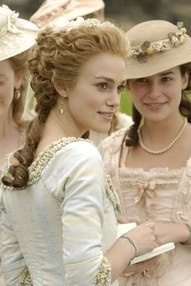 Mask of the red caviar.
1. The nutrient. Teaspoon red caviar knead and mix with a nourishing cream for the respective skin type. Nourishes, moisturizes. Keep on the face for 15 minutes., Rinse with warm water.
2. Moisturizing for sensitive skin: 1 chayn.lozhka eggs and drops of olive oil. Stir to crush the shell eggs, and leave on your face for 20 minutes.
Result: for oily skin is best caviar spoon to mix with yogurt or kefir. Result - moisturized and soft skin. On skin pure spawn undesirably applied only with the emulsion. Wash with warm water.
I really like the mask of cocoa. The main active element of chocolate masks are cocoa beans - a rich source of biologically active substances. Take the usual cocoa, milk, spread to a paste, it was convenient to apply. Add a little vegetable oil, every 15-20 minutes rest. Remove the mask with a cotton pad, wash with warm water.
Result: The skin is very soft, it helps with tightness and peeling.
Mask with champagne.
For oily skin, anti-aging: cosmetic clay mixed with champagne until thick cream.
Result: Person surprisingly tender, the pores are closed. It is a pity that such a mask often do not get ...
Mask with wine.
Refreshing skin every morning to wipe the face of wine.
Result: Ideal for oily skin, but I think. Suit all types of skin. Especially effectively applied for 10 min. before washing several layers. I note that if adding wine, especially white, masks, for example, clay, will also be a very good effect.
For dry skin: Recommended wine mixed with honey and apply on face for 10 minutes.
Mask of the evening: it is recommended to do when you are tired and need to look stunning. Apply to the skin grape juice, then wine, grape juice again, wine. The procedure takes about 10 minutes, but his face is refreshed.
The mask of cream.
1, 5 and chayn.lozhki lemon juice cream + 5 drops of 5% hydrogen peroxide. Mix and apply on face with a cotton swab. After 30-40 min. remove with warm water.
Result: This whitening mask, very suitable for oily and normal skin.