Artist Cheming Fights (Cheeming Boey), did not find the paper at hand, he sketched on a disposable
cup of coffee. This idea fascinated the master and he began to create drawings on paper plates,
using a conventional black marker. This format painting artist practicing since 2006.
His work is recognized as a form of contemporary art. And the price of cups is 120 - $ 220.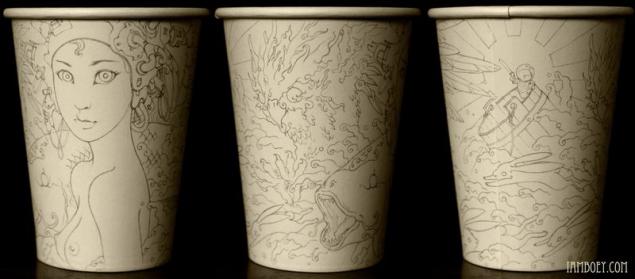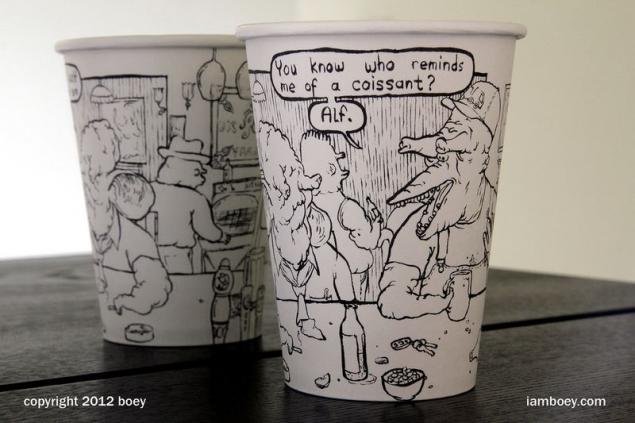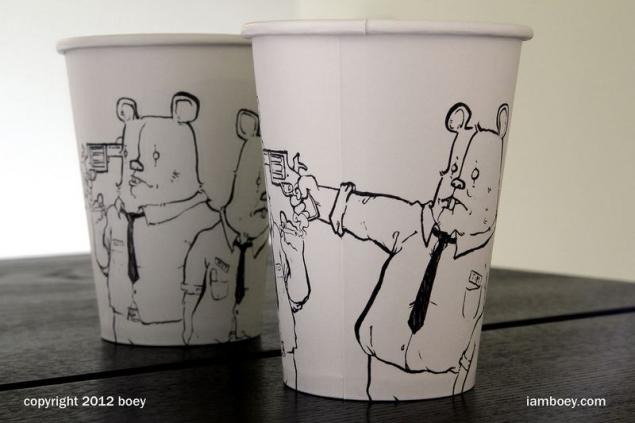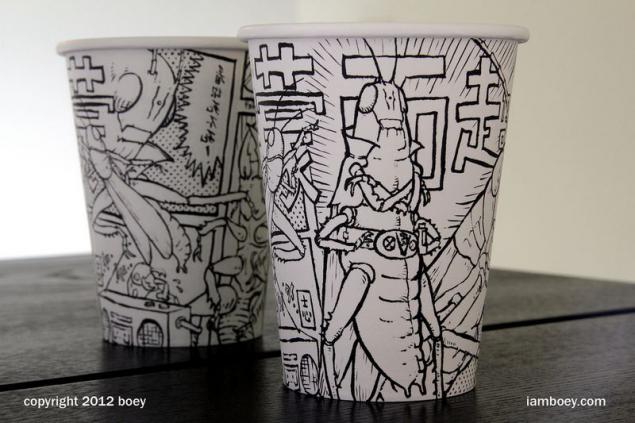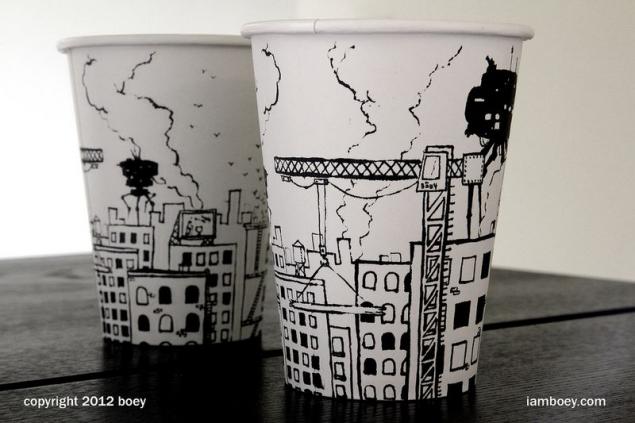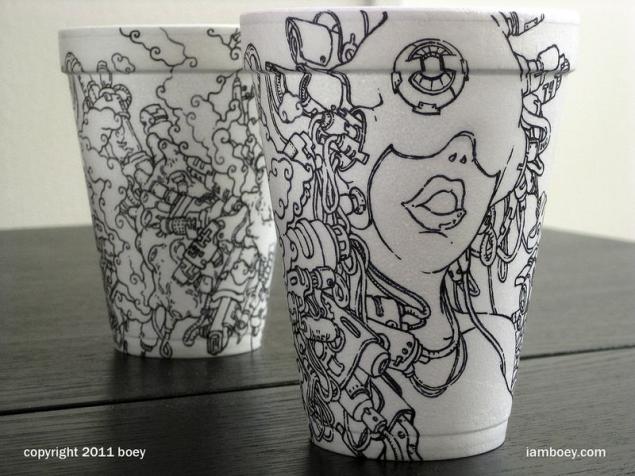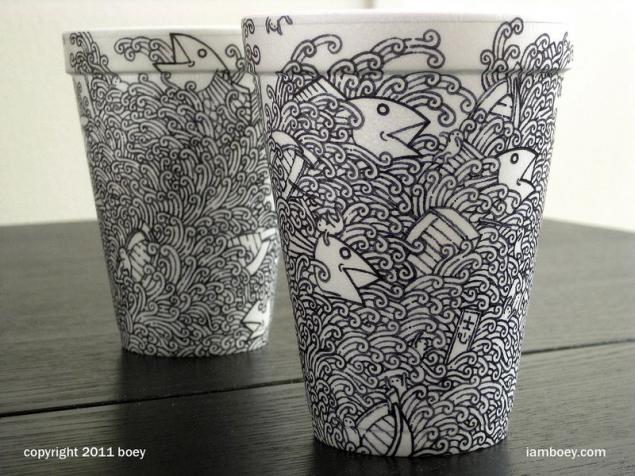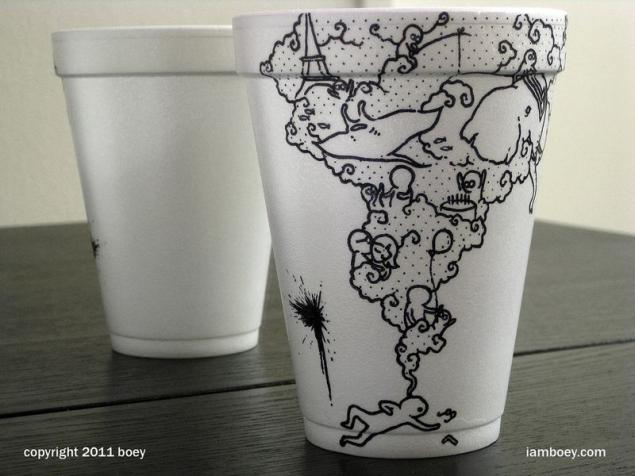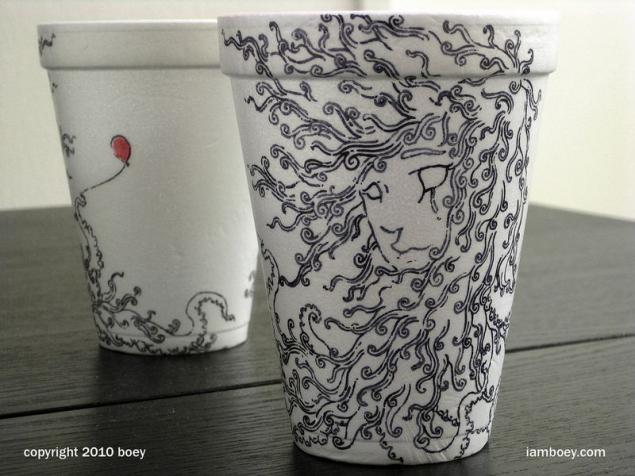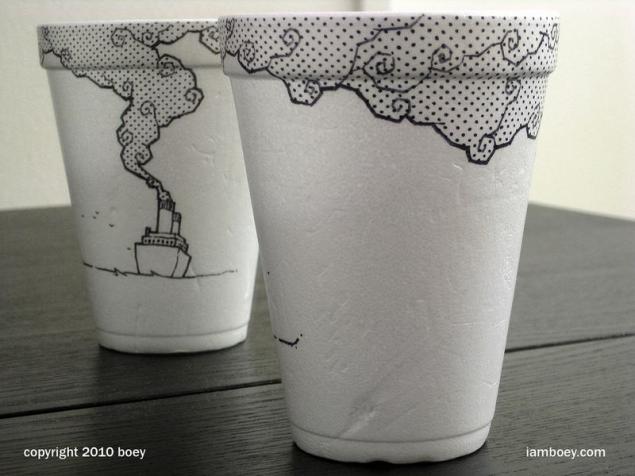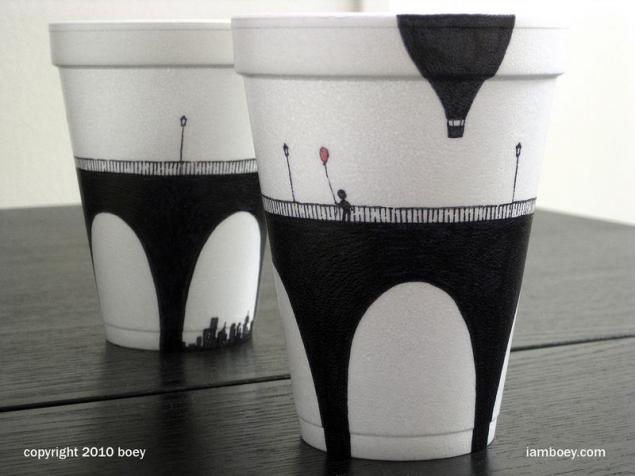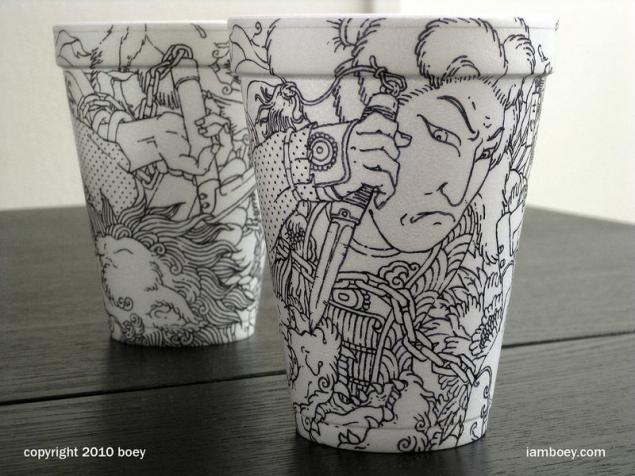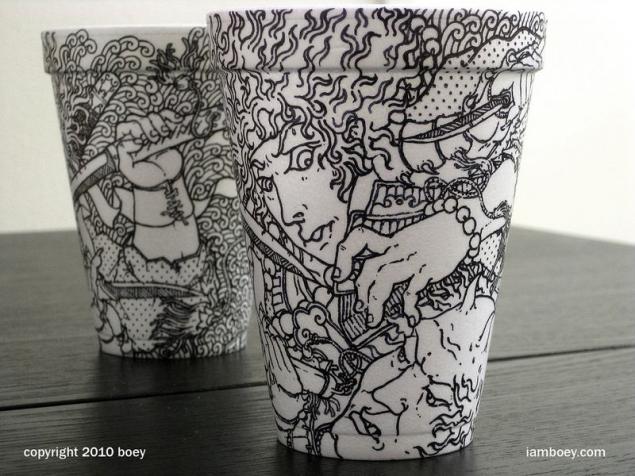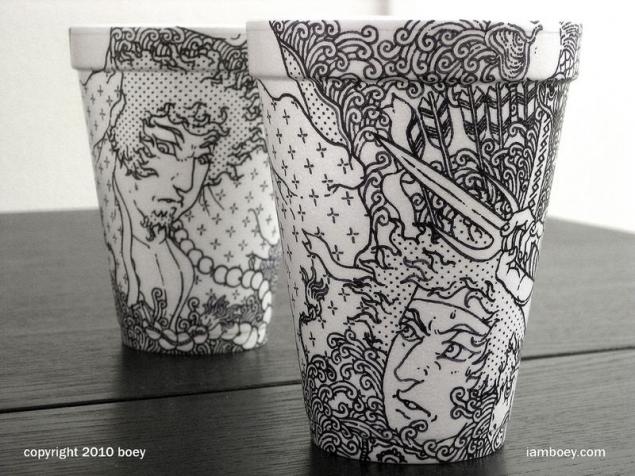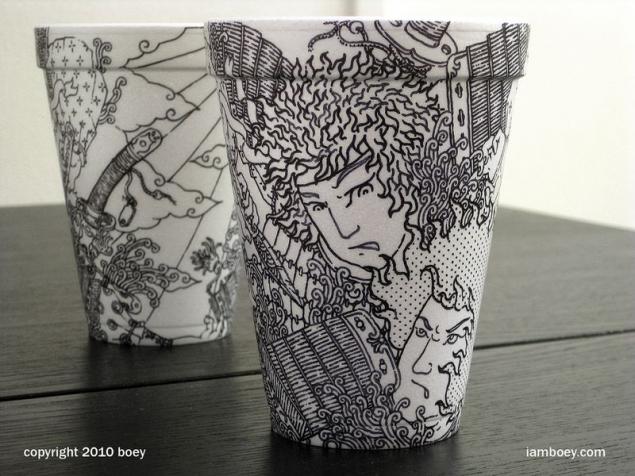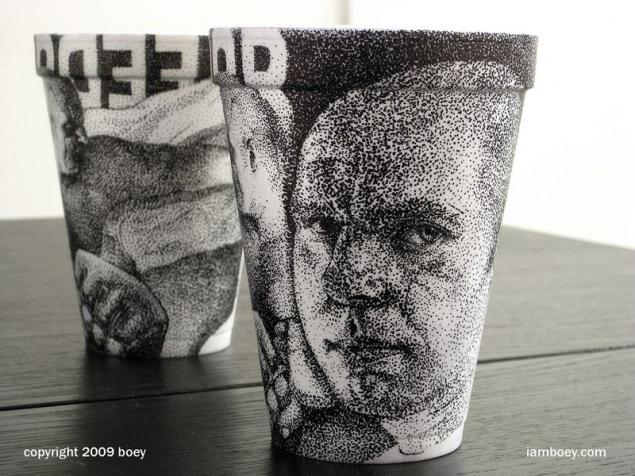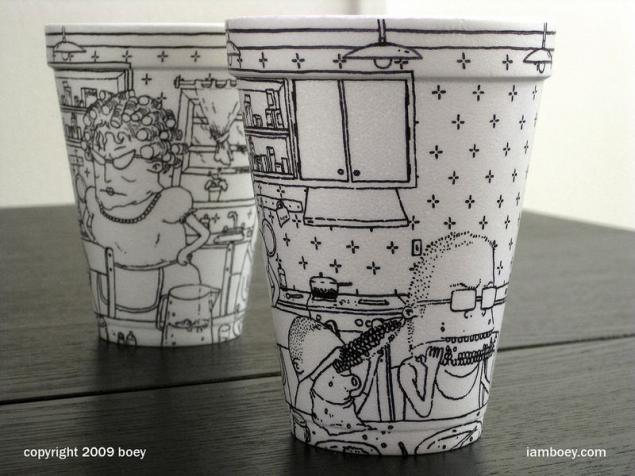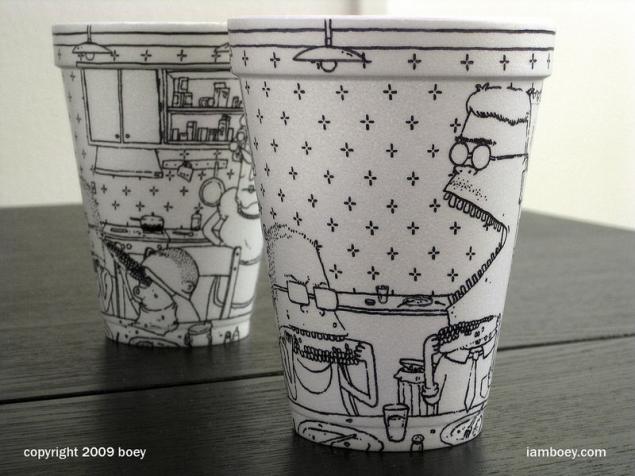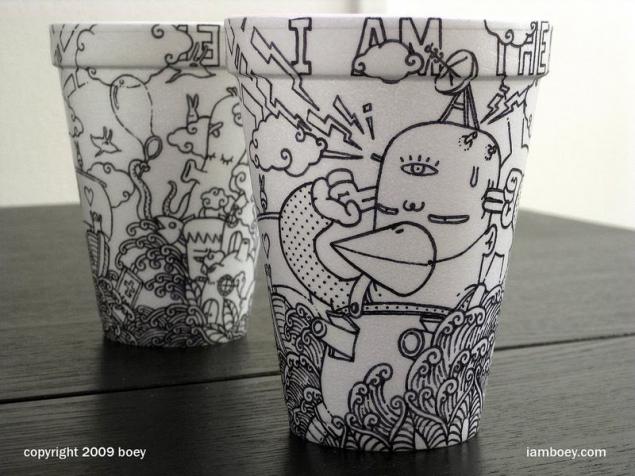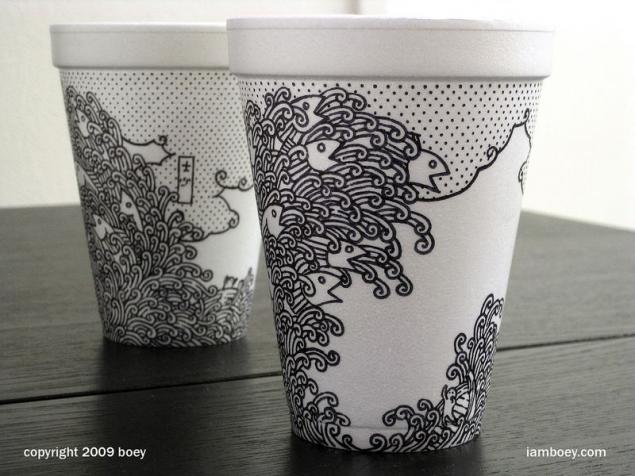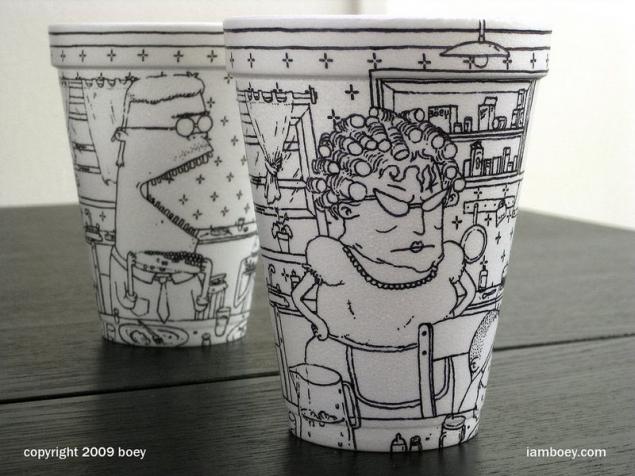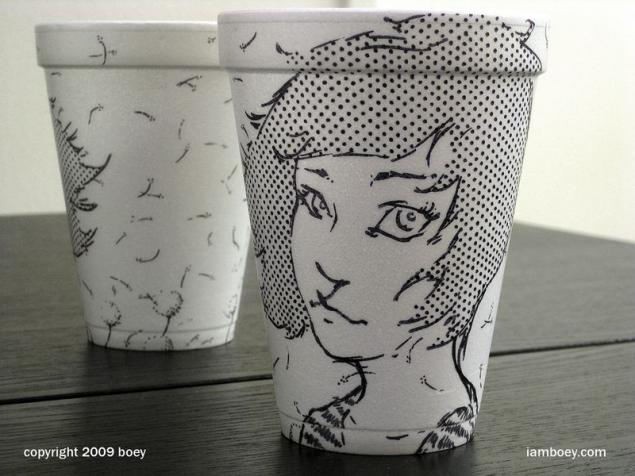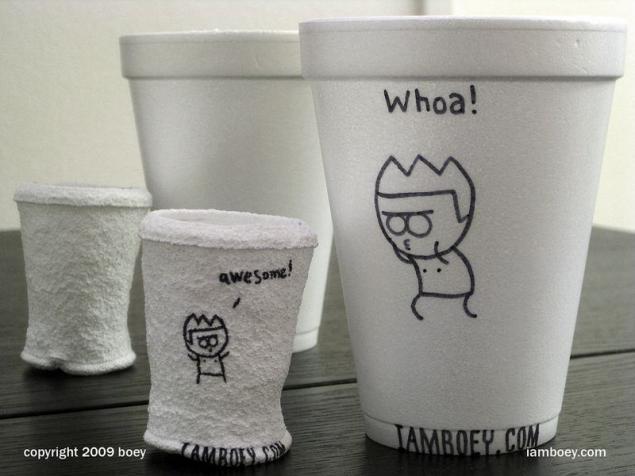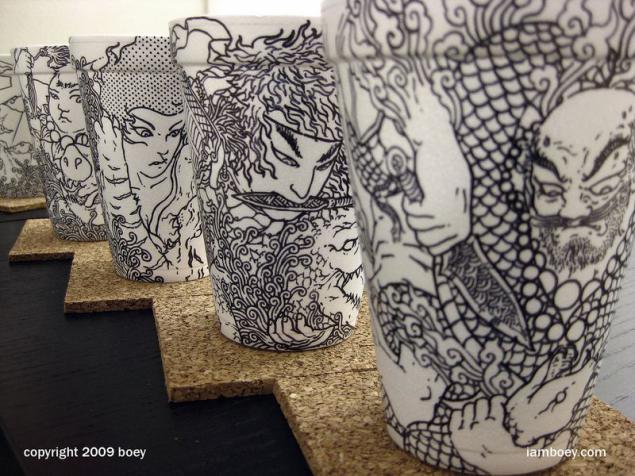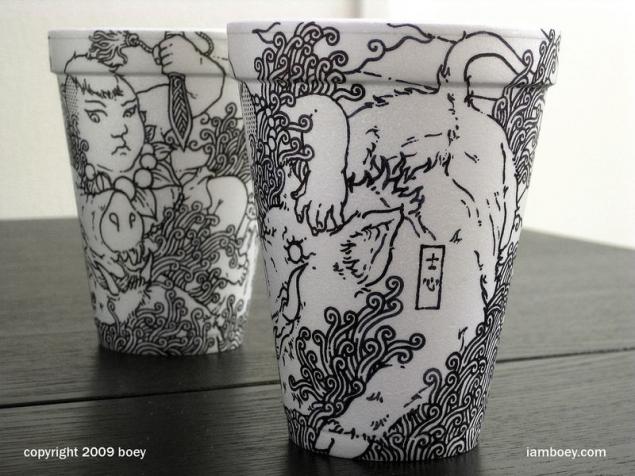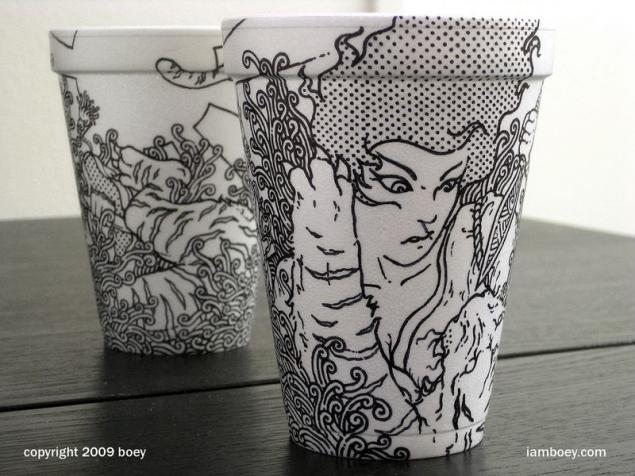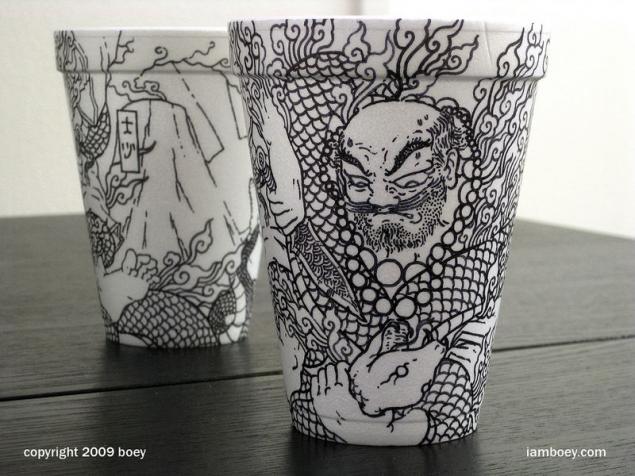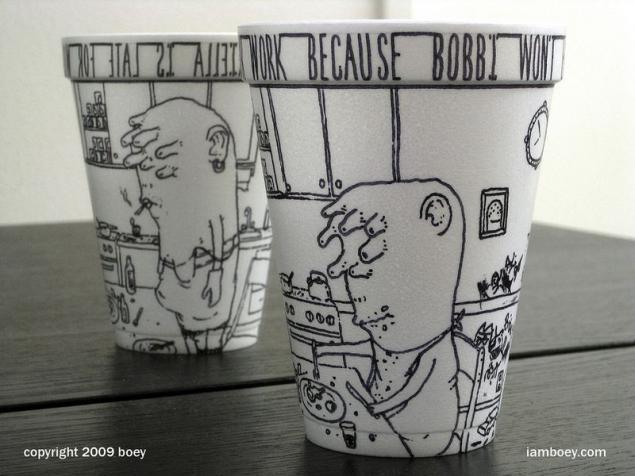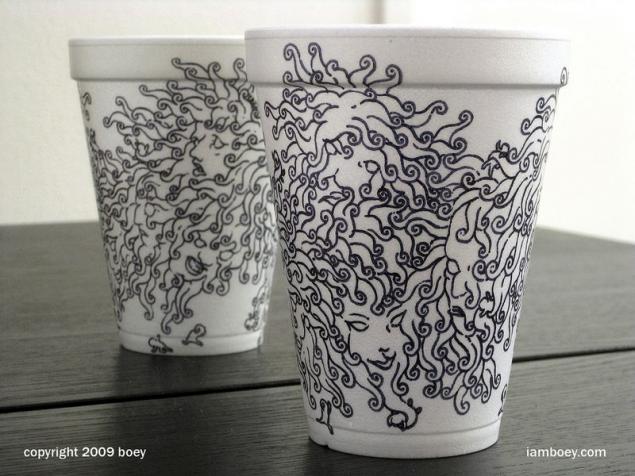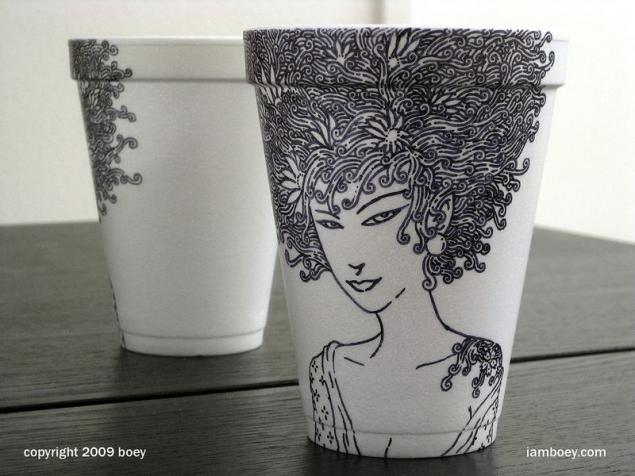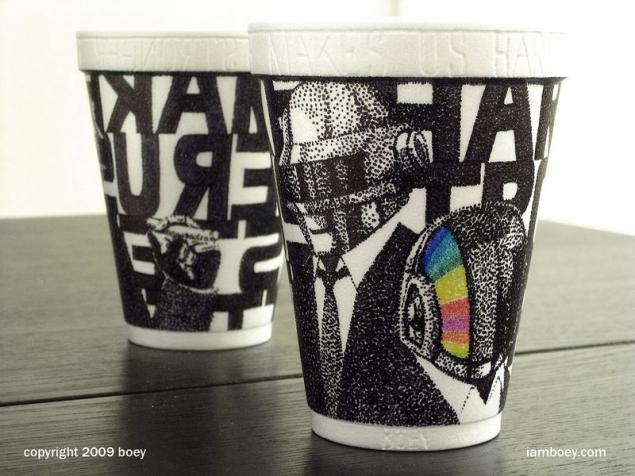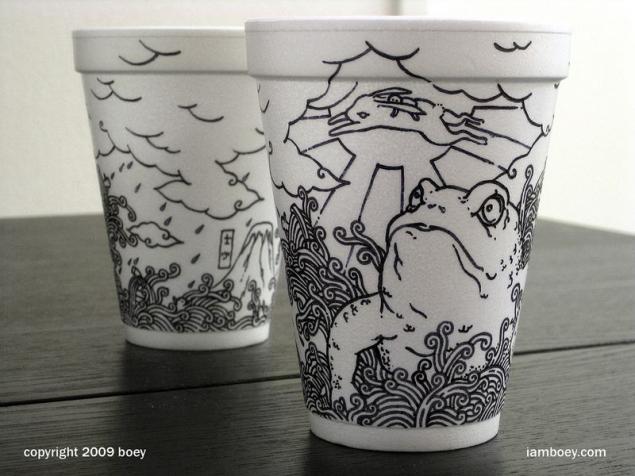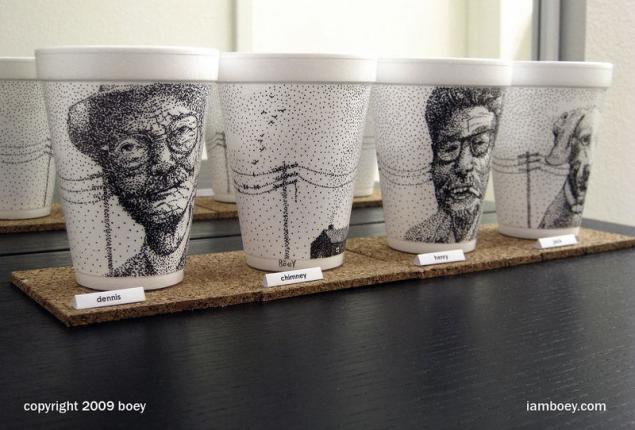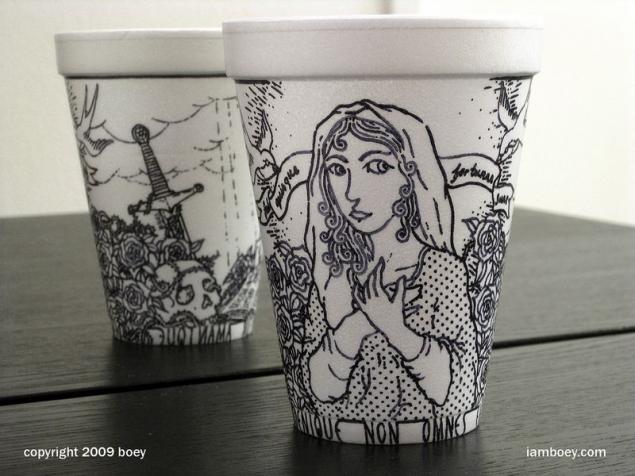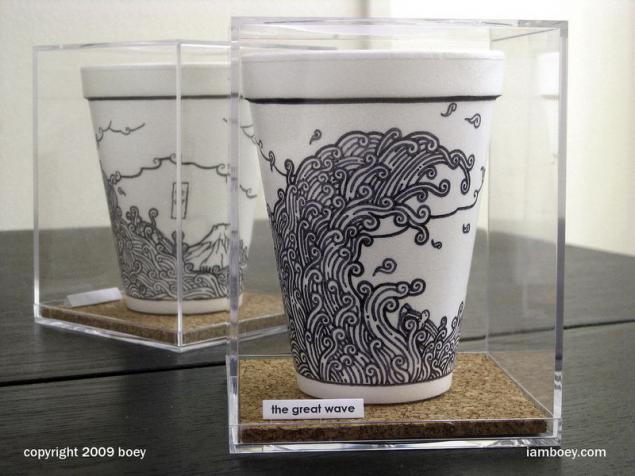 Source: iamboey.com