The author writes: We heard yelping in the well depth of about five meters, it was sitting there three cubs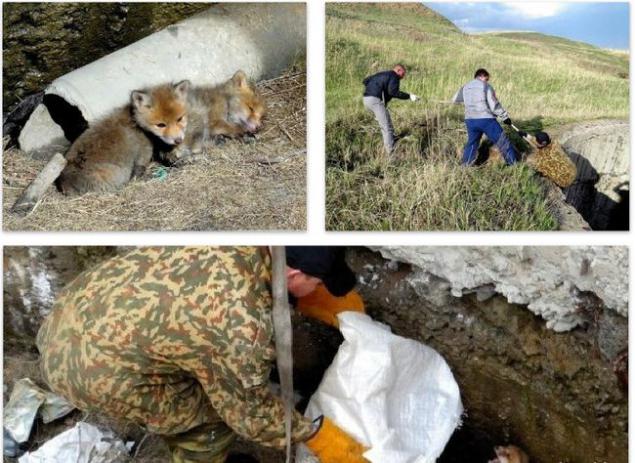 It was strange that the little foxes are on the depth of the well, which may be accessed only by the rope. Do you have questions: How did they get there? Can nurse their next run? how can there prolazit and feeds them? In the well there is one trumpet, but through it the fox could not get there, because it is clogged. In general, it is strange. The next day went to visit cubs. Cubs already very weak, especially one. Podeli chicken (I think podel the strongest of them). To the milk is not touched.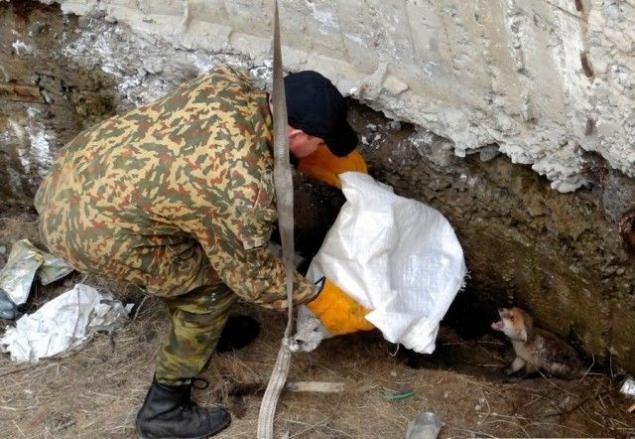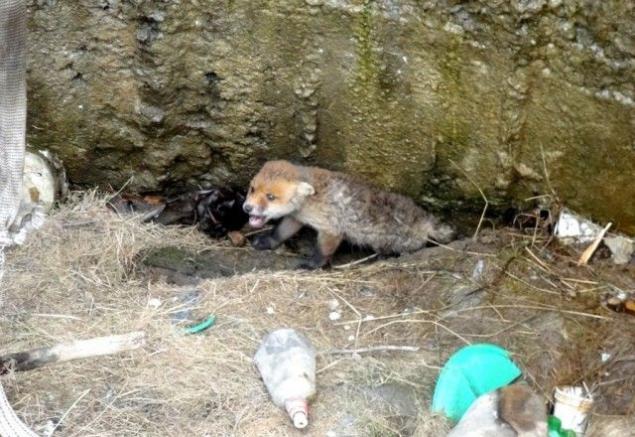 This fox is already very weak, and he was already need help cubs likely to fall into the well during the game, without assistance, they will not get out of there, another fox them from there does not pull out (foxes mountaineering skills are not taught by nature) was planned rescue mission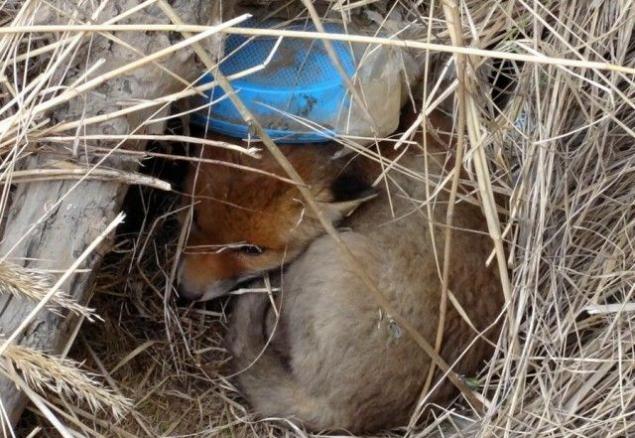 And so, the next evening came with a rope and food, and put thick gloves and tight clothing that would not have bitten through, because no one wanted to be infected with rabies. Descent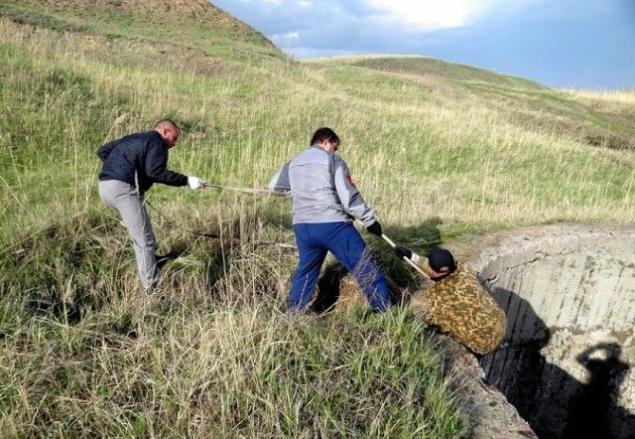 most nimble (without a fight did not give up)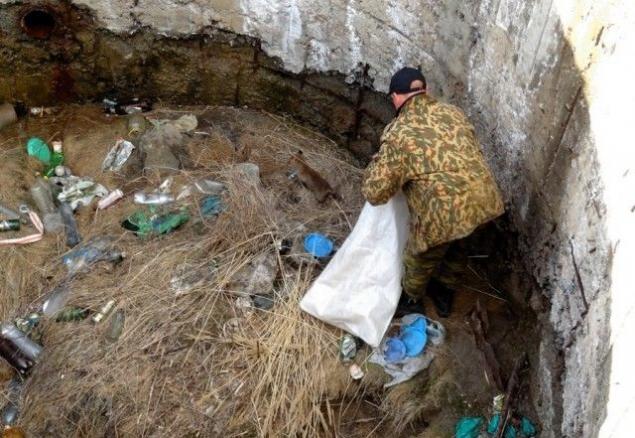 establishment of friendly relations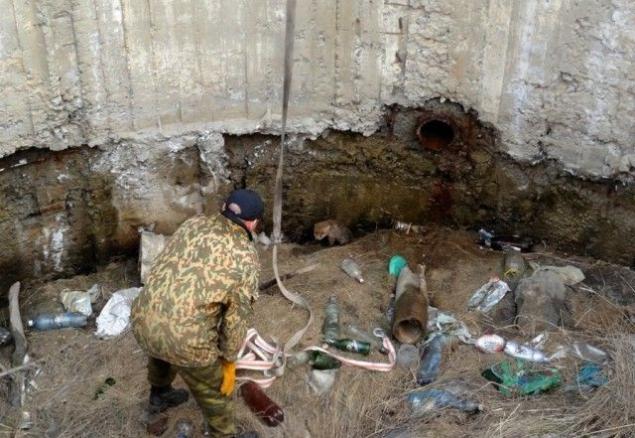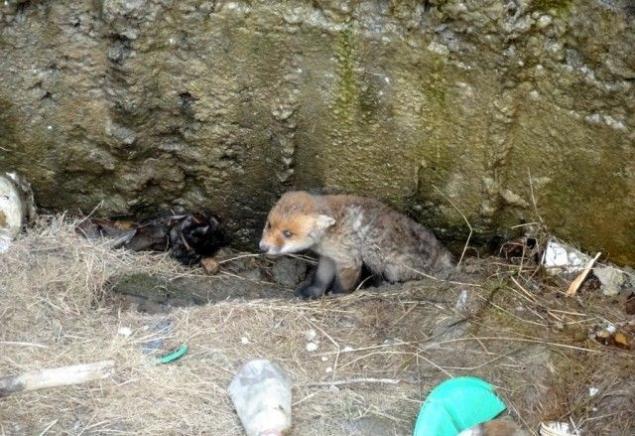 But the size of the well, foxes from here do not choose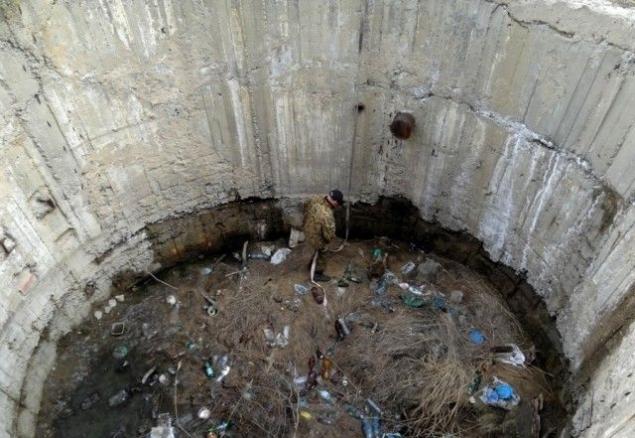 Evacuation from the well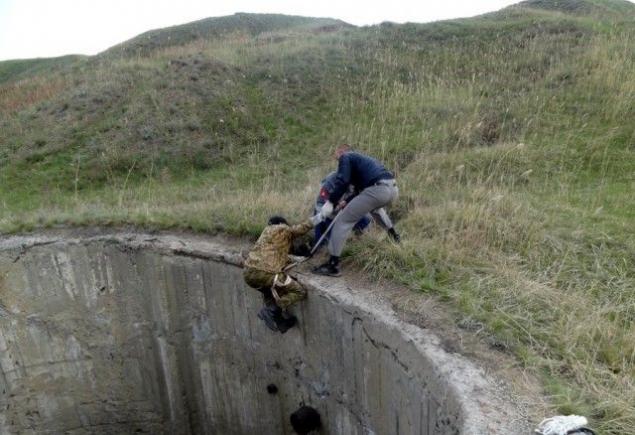 Saved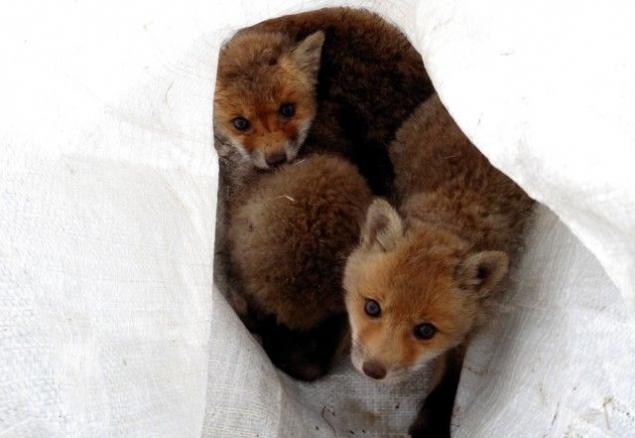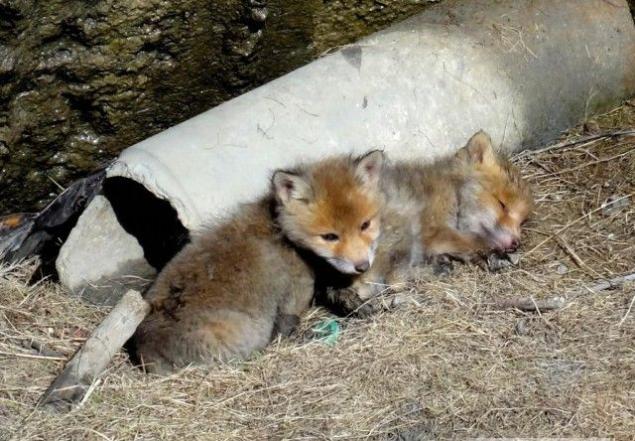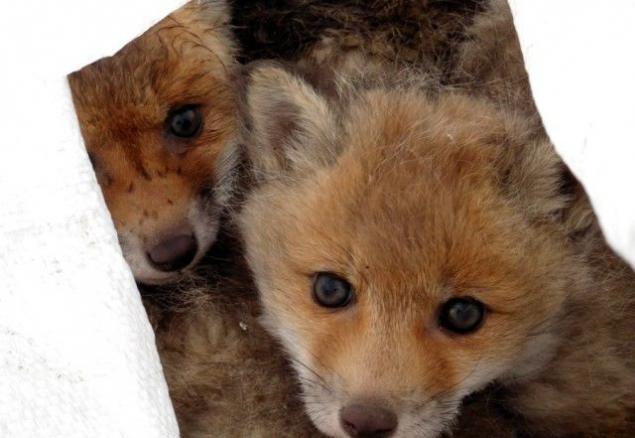 Besides, to penetrate into this well, except in a fall in foxes were not. Fox could not have them there and then get even more out. No moves or holes are not there - it's a tank of reinforced concrete deeper than 5 m with steep walls and a concrete (albeit cluttered) down. Inside it is only three pipe diameter not allow to squeeze even a cat, especially all the pipes at a decent height from the bottom of the well.
From the moment of salvation, and to this day stands open question what to do with foxes in the future? Reviewed options to give to the reserve, to the zoo ... We have, in Omsk, not much then responded to requests for assistance. According to this, the calls were placed vkontakte assistance and a couple of people responded. At the moment, the fox girl named Nastya, she takes care of them.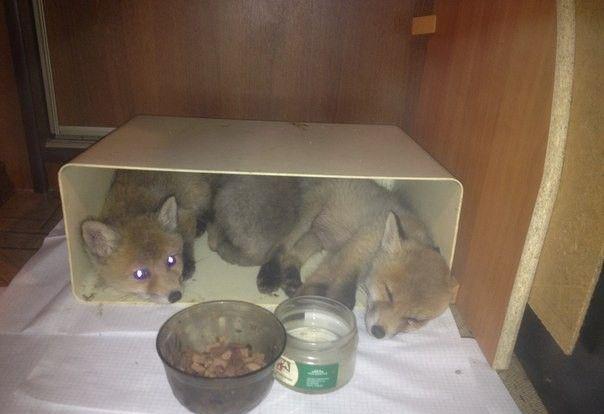 If anyone can like - something to help the city of Omsk and its chapels, contact me in the VC
vk.com/winans
Source: vk.com