Today looking for something interesting to the site and found a very cool photos.
11:30
We pass the cemetery equipment. Decided to stop and take pictures. We climb up to our car and take pictures of the cemetery. It is simply immense size. Rows are "dirty" machine. Armored personnel carriers, trucks, ambulances, fire engines, buses, excavators, bulldozers and even robotic cargo helicopters (the most powerful in the world - the rise 50t). I climb on and Andrei twenty meters tower to make large-scale photographs of the cemetery, and in the meantime our guide persuades guard to let us into the territory of the cemetery on the condition that we do not come down from the trail and will not touch technology. From the height of the tower offers a great view of the cemetery. The wind blows and the tower starts to wobble significantly. We go down, Rima agreed on everything, and we enter the cemetery. Each of us is trying to go on the center of the track, carefully checking if there are any metallic taste in the mouth. Equipment is in a very neglected state, leaving only some of the skeleton. Rima says that very "dirty" technique immediately buried at great depths. We walk along the rows of machines and imagine how the night teams of rescuers, firefighters and soldiers were loaded on this technique and went to the burning reactor. We stop at the art you like and take pictures, very sunny, we have to close the hand when shooting the camera lens, creating a shadow. Rimma tells about robots, about how Japanese humanoid robots were falling on the roof or terribly started to twitch and fall off the roof, as it were, to commit suicide.
I remember the robot bulldozers, they dumped it in the open reactor blocks of radioactive graphite, which was thrown during the explosion on the roof of the reactor. We pass by the bus on which the evacuated residents of Pripyat, in front of ambulances, fire trucks nearby. The sun mercilessly fries, too many impressions.
Alex wrote Sytyanov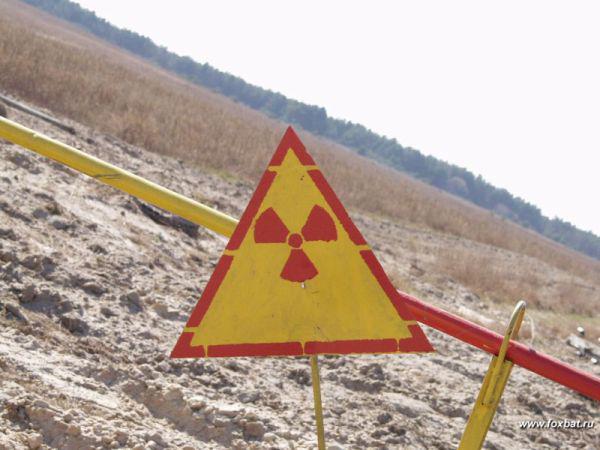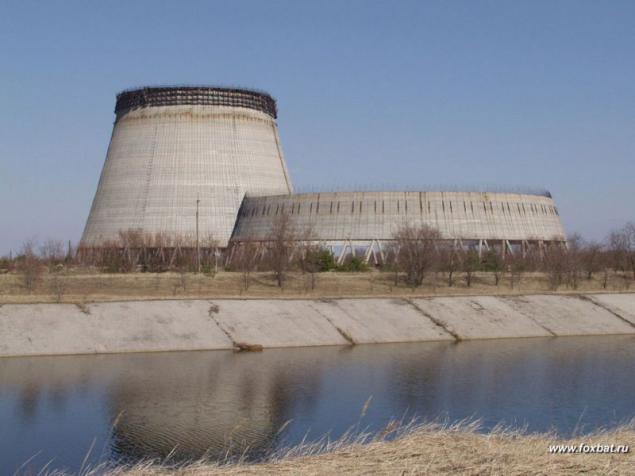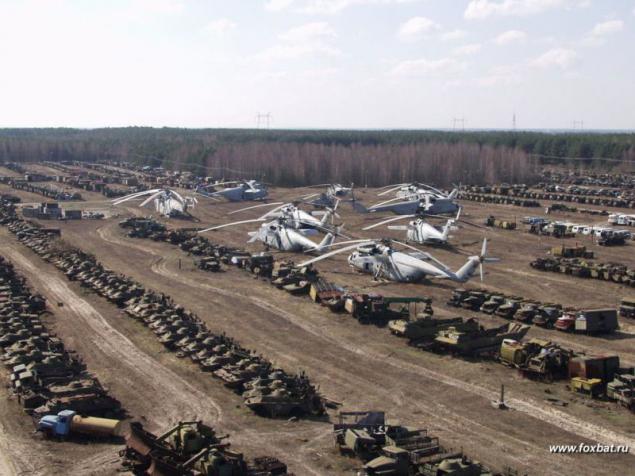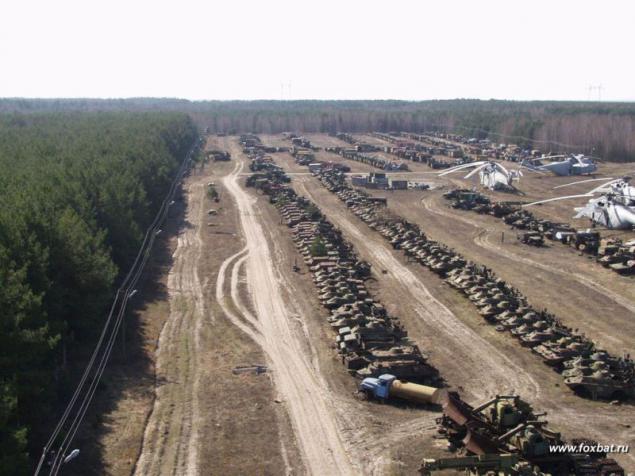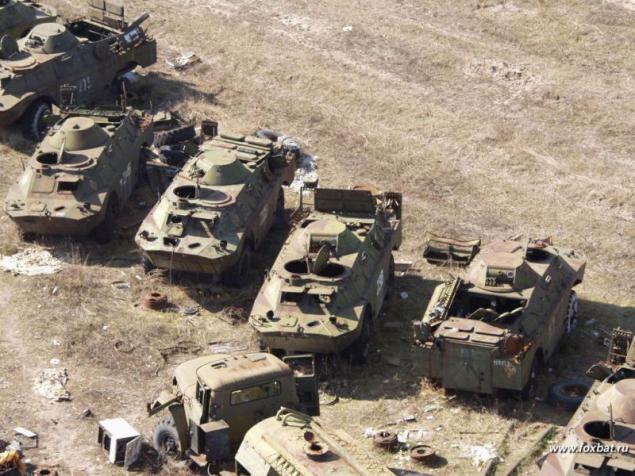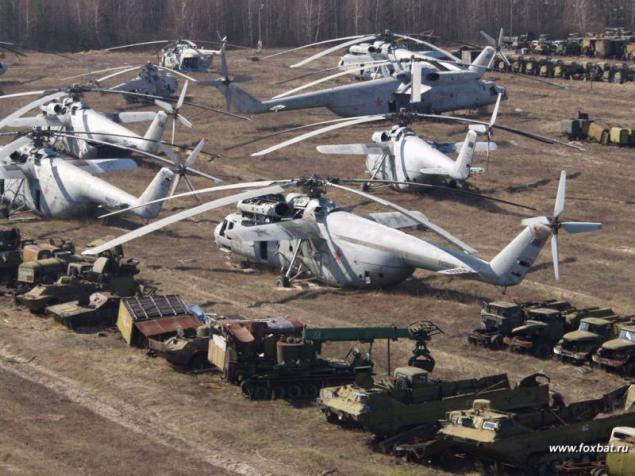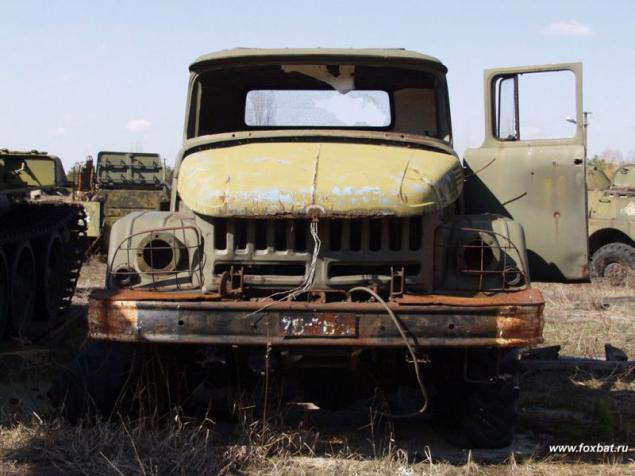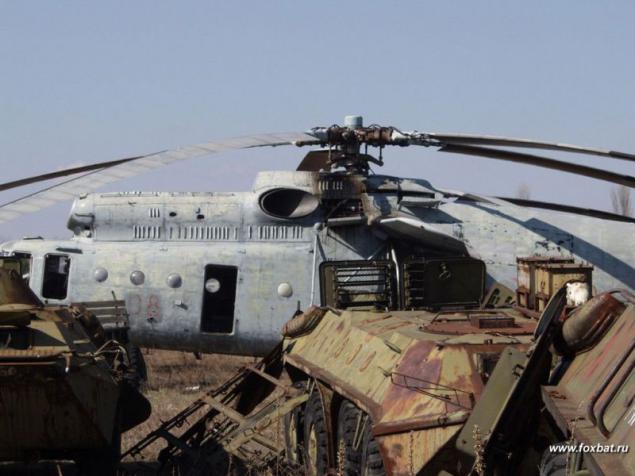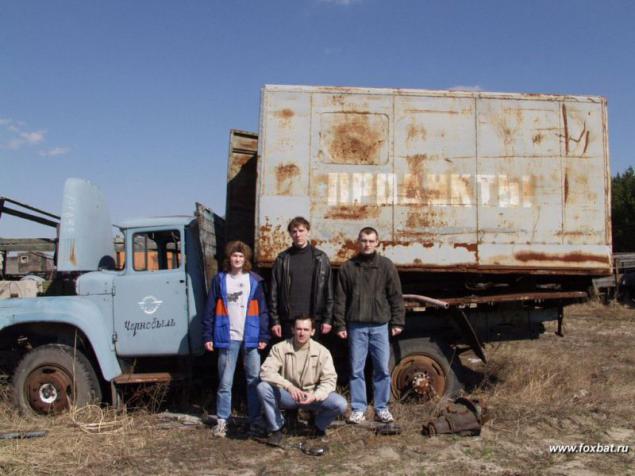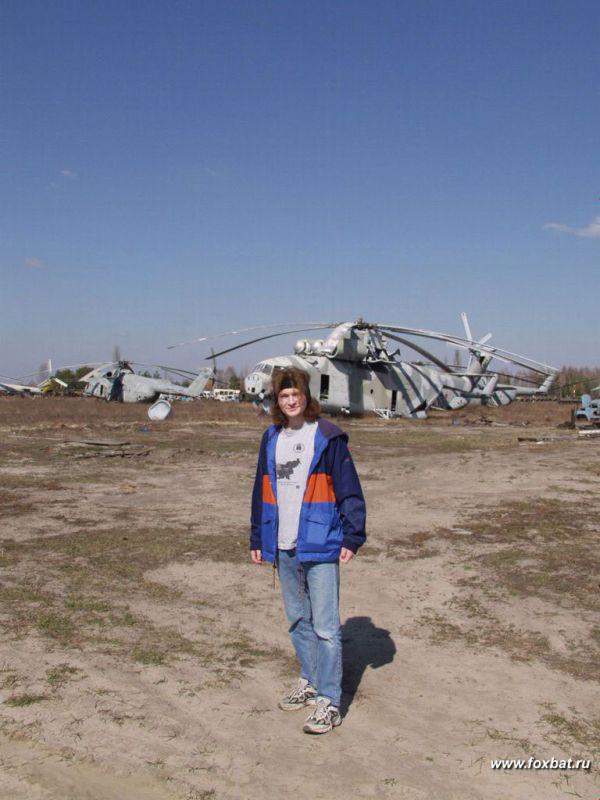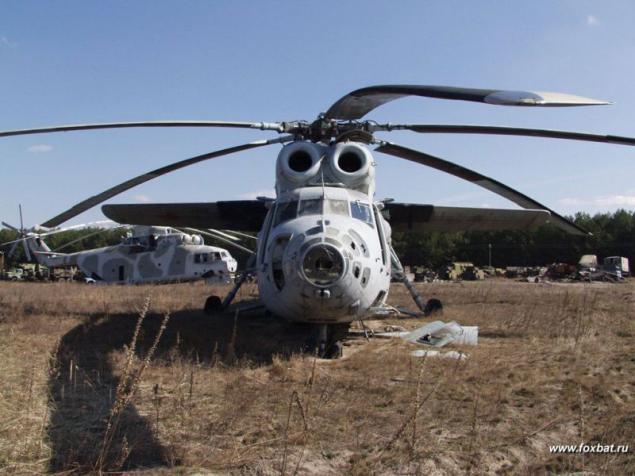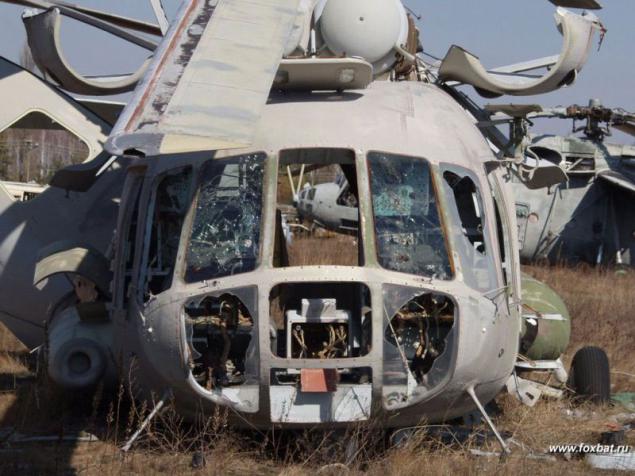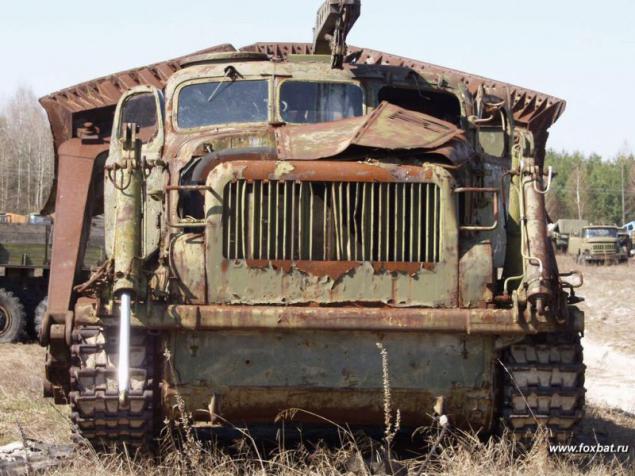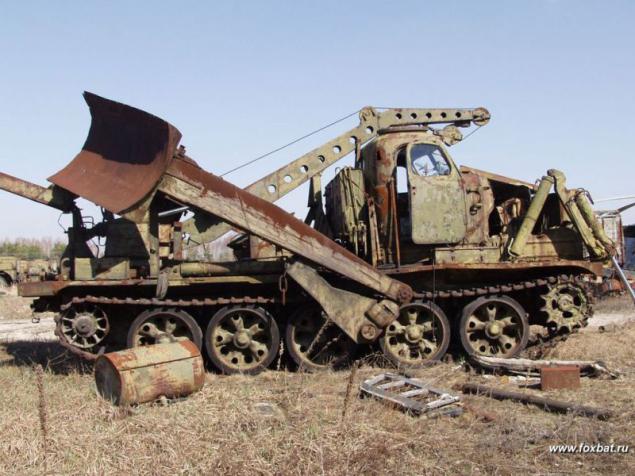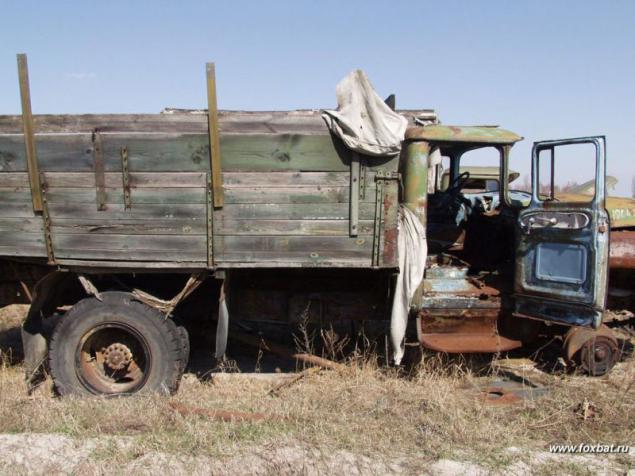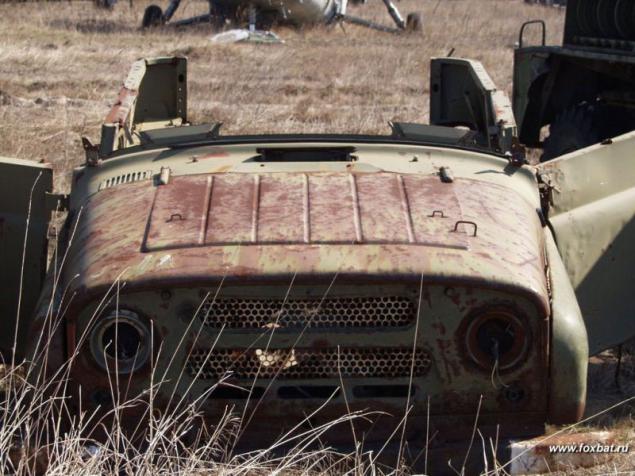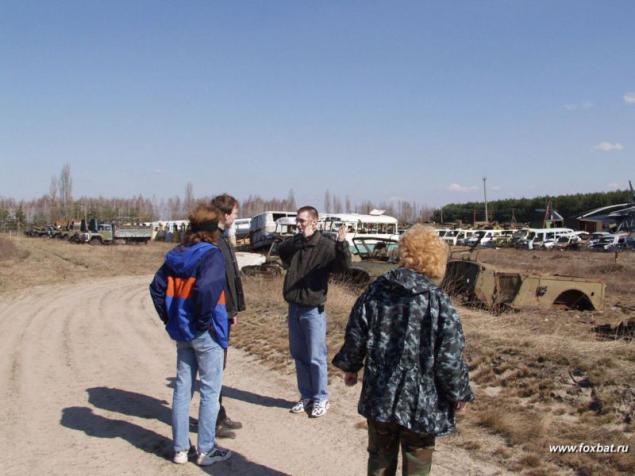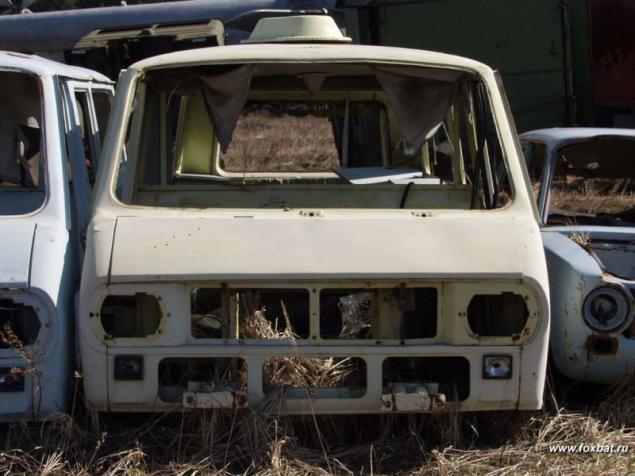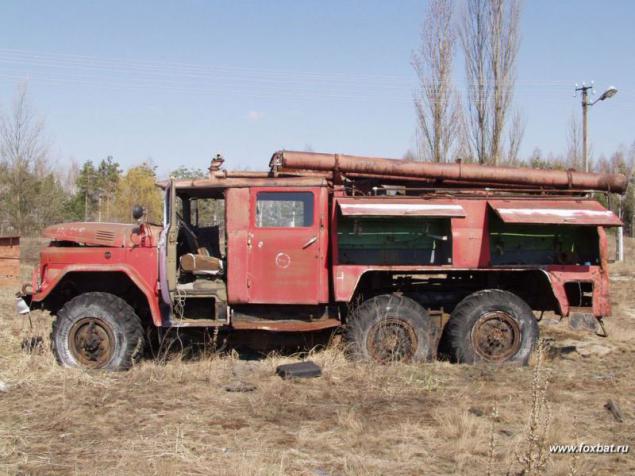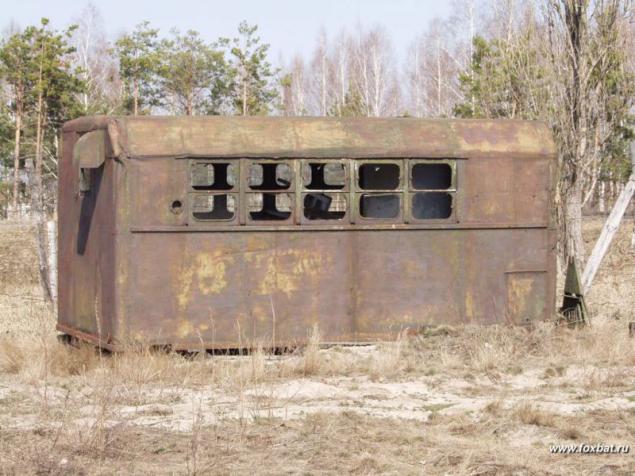 www.foxbat.ru