[quote] A little bit of this holy festival !!!
[quote] The history [/ quote]
[quote] The celebration of Mother's Day is rooted in the mists of time. The ancient Greeks gave tribute to the mother of all the gods - Gaia. The Romans dedicated three days in March (22 to 25), another mother of the gods - Cybele east. For Celtic Mother's Day was a day of celebration in honor of the goddess Brigit.
From XVII to XIX century in the UK noted, "my mother's Sunday» (Mothering Sunday). On this day, young men and women who worked as apprentices or servants, returning home, brought as a gift to their mothers fruit cake.
Mother's Day, an analog current holiday dates back to the XIX century in the US state of West Virginia
Seventh in May 1906 in the city of Philadelphia, died, Mary Jarvis. The death of this venerable and pious woman mourned the brothers and sisters of the Methodist community, but for the daughter, Mary Jarvis - Anne - she was a real tragedy. Life without loving and wise mother was unbearable for childless Ann Jarvis. Her tormented mind that the life she had no time to express the full measure of his mother's love and appreciation. [/ Quote]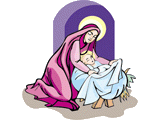 ______________________________________________________________________________
[quote] AMERICA DAY MOTHER !!! [/ quote]
[quote] Mother's Day in America - almost the same as that on 8 March in Russia and other countries of the world.
Mother's Day became a holiday thanks to Anna Jarvis, who in 1907 ordered a memorial service on the anniversary of his mother's death. After that, she and many other women sent their senators and congressmen thousands of letters with the proposal to establish such a holiday.
What happened seven years later under President Woodrow Wilson. Since then, everyone in America honor their mothers, giving them flowers and gifts, sending holiday cards with congratulations. Adult children visit their mothers on this day or congratulating on the phone when away live. Well, kids with fathers arrange a holiday home for yourself cook dinner themselves removed later from the table to my mother rested at least once a year, because the other 364 days mothers work - both at work and at home - not only less popes, and much more more wonder in America, there is a saying "A woman's work is never done" - «Women's worries do not end ever." Women, according to anthropologists from time immemorial has been programmed to find a man who would provide the family in prehistoric times - bringing food from hunting, and nowadays - paying home loans and car. In recent years, however, there are families in which the miners - the wives and the husbands stay at home and do all that is traditionally performed by "weak" - certainly on the old concept - floor: caring for children, clean the house, cook. According to a recent poll, 54 percent
Americans have friends with the family
way of life. And a variety of reasons. [/ quote]
[quote] UK !!! [/ quote]
[quote] In the early 17th century in England in the fourth Sunday of Lent people started celebrating Mothers Sunday (Mothering Sunday). It was a celebration of all mothers of England. With the spread of Christianity in Europe, this Sunday was the feast of the Mother of the Church - the spiritual power that gives life and protecting from evil. Over time the church festival blended together with the holiday svetskim.Traditsionno this old English holiday celebrated on March 22. Since it was a time of rich aristocrats and huge mansions. In Victorian times, the children were sent to work away from home at an early age, and the money earned by them is sent to the family budget. One day, the children were allowed to stay at home with their parents. They brought mothers (and grandmothers) small gifts, such as flowers or bouquets of fresh eggs. Now, on this day children give mothers and grandmothers bouquets of flowers and perform for them all the housework.
Most of the workers worked and lived in the homes of their owners. On Sunday the Mother of all the servants got off, they came back to their families to spend the day with their mothers. The festive atmosphere of this day gave a special cake, called the "mother cake." Holiday disappeared in the XVIII century, and then re-appeared during the Second World War.
In the UK, there are traditions of celebrating Mother's Day. [/ Quote]

[quote] Today Mother's Day goes pretty easy. Women have a rest, but their men do housework and cook dinner. Traditionally on this day usually served Simnel cake (simnel cake). The name of this cake is associated with the Latin name of fine flour («simila»). These cakes were baked and sold in England and France on Sundays during Lent. In France, for this recipe often baked cakes, decorated with a cross made of icing.
In England Simnel cake associated with the fourth Sunday of Lent, called pink or Mothering Sunday. This day was supposed to visit mothers and bring them a gift of a cake in exchange for maternal blessing
Sometimes husbands output to this day their wives in the restaurant to celebrate the event. Children presented with flowers, cards and other gifts to mothers. Congratulate your mom it is necessary, and in whatever part of the world happen to be in that day sons and daughters, they call his one and family by sending them a postcard, letter or e-mail message on Mother's Day. [/ quote]
[quote] Germany !!! [/ quote]
[quote] A traditional festival in honor of mothers
Like many holidays celebrated in Germany today, Mother's Day has ancient roots. The Encyclopaedia Britannica (1959, t.15, s.849) one can read that "this celebration in honor of Cybele, a great mother of the gods, held in The Ides of March throughout Asia Minor,"
.Veliky German poet Goethe wrote that from his father, he has a physique and a serious attitude to life, and he received the mummy from a joyful perception of life and mood of anything to write. Therefore, in the Mother's Day in the streets of cities in Germany can see more colors than Valentine's Day.
The idea of ​​honoring all mothers of the world in a special day was born in the mid-20th century in England. This idea was not entirely new, it has already been reported in 1644: "Every Sunday in the middle of Lent in Vorsister - a special day, when all the children and grandchildren met with the head of the family and arrange a holiday. They call it Mother's Day ".
Sunday, mentioned here, Lotare, it was in the church chetyrehdesyatnitse (the first Sunday of Lent), a joyful day that children used to visit their parents (go a-mothering) and bring them gifts (simnel-cace or motheringcace). In Thuringia was Lotare or Sunday in the middle of Lent - the day of the public visiting relatives with a generous refreshments. These traditions are known in the Champagne (France) and Wallonia (Belgium) [/ quote]
[quote] Russia and other countries [/ quote]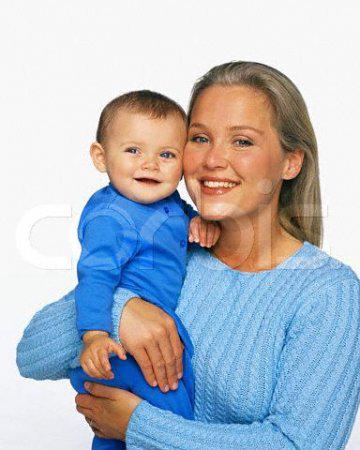 [quote] November 25 - Mother's Day
... What we appreciate most in a woman? What makes her a woman? Beauty? Charm? Mind? Business qualities?
Leaf calendar, dated November 25, suggests an answer - Maternity. That day our country celebrates Mother's Day.
About moms said a lot of words, a lot of unspoken lives in the heart of each of us.
It is important to have time to say a good word when the mother can hear them.
And sometimes want to talk about women, maternal feat which fascinates, even if it is not a person close to you. [/ Quote]

[quote] Dedicated to all mothers [/ quote]
[quote] with love and respect !!!
[/ quote]
[quote] WWW.DOSENG.ORG [/ quote]