In November 2006, the police went on the trail of a rogue and implemented in its group agent. In May 2007, under the pretext of completing the acquisition of the gold in the amount of $ 7 million on a forged check Klopova managed to lure the United States.
Currently Bedbugs arrested, he and four accomplices accused of stealing 1, $ 5 million and attempting to steal another 10, 7 million dollars. The criminals threatened with imprisonment of 25 years.
Russian hacker Igor Bedbugs, who was arrested on Thursday, August 16 in the US for fraud with the financial accounts of the richest Americans, agreed to cooperate with the investigation.
The lawyer said Klopova Arkady Bukh, his client "wants to cooperate with the government." He also noted that the family Klopova based in Russia, is "very excited" happening.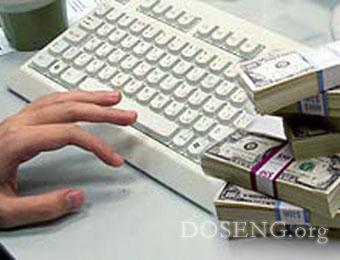 However, the prosecutor's office said details of the crime imputed Klopova and his accomplices. The first known episode of major charges of fraud dates back to December 2005. Then Bedbugs via the Internet could make one of the brokerage houses to sell California married couple shares at $ 1 million. He had sent a messenger to the office of the company with a letter in which the spouse of the person asked to transfer the money from the sale is not on their regular account, and the account that is controlled by bugs. The offense then has not been noticed.
For the first time the fraud came to light when it touched Charles Wiley. Shop by fake checkbook Bedbugs carried out in November last year, but the store clerk decided to check the order and got through to the present Wiley, which is about $ 7-million purchase, of course, knew nothing. The clerk contacted the authorities, and have succeeded in convincing the Klopova come for gold in the United States. As a result, an undercover agent met a hacker in the Dominican Republic and has taken out a private jet to New York, ostensibly for gold. In the US, the young man was arrested.