Vadim is rumored to be even wanted to arrange a friendly gatherings. But still he agreed to a small banquet. Though celebrated at the restaurant, but at home - about 50 people, only relatives and close friends.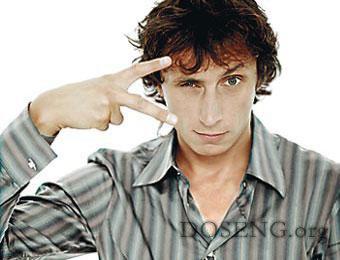 He begins work on his own show, which is due to the fact that the jokes Galygina often unprintable, will be aired late at night.
Resident "Comedy Club" Vadim Galygina from now will not be the same as seen in the channel TNT. "Angry Gopher Belarus" is preparing its own program on the channel STS, which will be available in early autumn, reports Life.
Vadim will develop popular genre parody. It seems that the boom will fall under its top-rated programs, serials and TV shows. Jokes Galygina often obscene and intended only for the ears of adult company. So watch the release of a bright show will go to the night air. The master plan is not only communication with stellar guests in the studio, but also to discuss with ordinary people on the street the next series or reality show.
Having conceived a new project, Vadim decided to leave the TV version of "Comedy Club" on TNT.
& quot; «Comedy Club" - a club project. I walked away from the TV story, but not ceased to be a resident. Whenever possible, I will speak with the children & quot ;, - he said.