In the light of the little resort town located as conveniently as is Nice. Even in a series stretching from Saint-Raphael to Menton and almost continuously flow from one to the other towns of the French Riviera, it can not compete unless the couple Antibes-Juan-les-Pins so St. Tropez. And then ... the Alps fit around Nice is so close to the sea, here are rare microclimate - rare even for the Côte d'Azur: thirty kilometers from here, in Cannes can rub snow, and here will let a little windy and damp, but warm and even possibly sunny. Those mountains forced the railroad to move away from the coast, and want to bathe occupants city hotels can reach the beach, getting rid of the humiliating need to cross the railway line.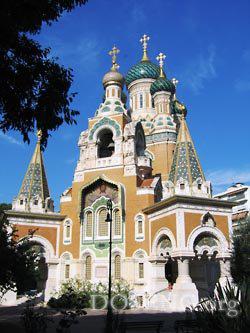 My last visit here came at the beginning of May, and the people on the beach was still quite small. High season has not started yet, and most people on the beach were fully clothed, almost in a coat. If somewhere and there were naked people reckless, desperate to throw into the water, can be no doubt that this fellow. Once I had the opportunity to observe the evolution of sunbathing throughout the whole year, and I was surprised to find that the approach of the season there is always expected "in full dress," and only with the onset of the inhabitants of the beach are gradually beginning to undress. The water is warmed only by the end of May - but then warms up very quickly. So fast it cools down in the fall, but after that, up to the December Sun enthusiasts will maintain the maximum allowable nudity, catching the last warm rays.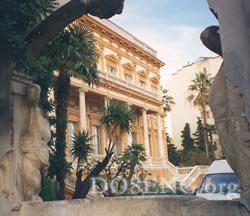 But I would not go to Nice for local beaches, what a joy to sunbathe and swim in the middle of the city? In addition, because of the two rivers flowing into the sea within the city limits - Options and Payon - the water in the bay is always a bit muddy. We love this city for quite another to have it for a long time already shining with reflected light: we love him because he was loved by others. In the XIX century it traveled here in the winter royal family, and behind it stretched all the Russian aristocracy. The track appeared beaten, and after the revolution is going to color most of the Russian aristocracy. Now the majority of its members scattered in all directions: one in the damp earth, who are further to the west, one north, one unrecognizable mix with the local multi-ethnic population.