In Berlin, the opening of a new shopping center has turned into the present carnage. Tuesday around midnight at Alexanderplatz opened a giant shopping mall Alexa: 54 thousand sq. Meters of retail space, 180 stores. Being in the center shop Media-Markt is also opened to the public and thus offered an incredibly low price for their goods.
As a result, the excited Discount 5 thousand. People stormed the fence of the front of the shopping center. One door was broken, while 15 people were wounded. Inside thousands of suffering knocking on metal blinds demanding open. This writes the Tagesspiegel.
When the doors were opened, the crowd tore down the narrow aisle. About half of the first night rushed to the aid of the police, dressed in overalls. But no one wanted to give up, because the price is too high for it: someone else would then grab the latest laptop for 497 euros, a 40-inch monitor for 799 euros, and X-Box 249 euros.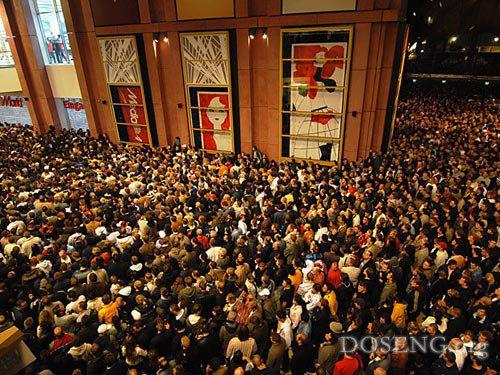 As the witnesses said, half past night reigned absolute chaos. The crowd pushed toward the police. Squeezed through the door even a couple of hundred protesters from the "hedonic the international community", who wanted to tell her "no" consumer society.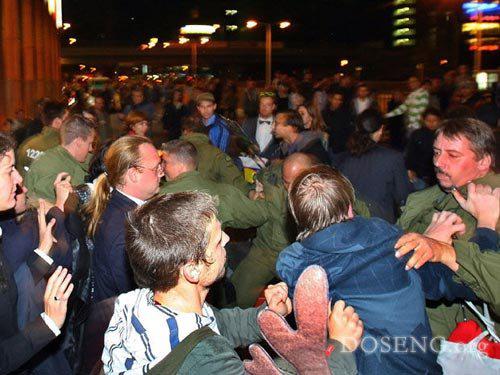 Then, unable to bear the pressure of crazy people, broke down the escalator. At half past one night metal shutters closed, those who have managed to enter, could safely buy food on, and those who remain outside - got to the store just after five in the morning.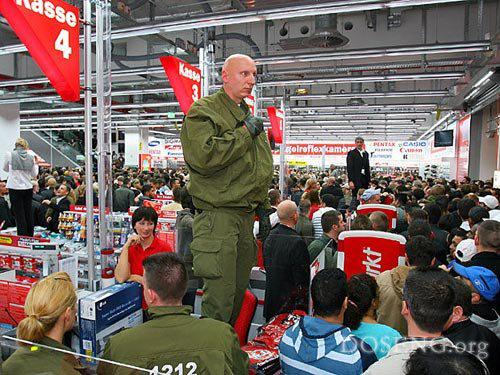 This is not the first time such an assault of this shop. So, in February 2006, it came to riots after the rapper Bushido gave a book signing at Media-Markt on Pankshtrasse in another district of Berlin - Wedding.
Preliminary result of the night: 15 victims, about 10 thousand. Euros of damage.
© Doseng.org