English lovers of boat travel through the channels normally gather in a place called Ponttsisiltsky aqueduct (Pontcysyllte Aqueduct) on Llangollskom channel (Llangollen Canal). Its creator was known in the 18th century Scottish engineer and builder of bridges Thomas Telford. Immediately after the completion of its construction is the highest navigable aqueduct in the world was declared a technical miracle.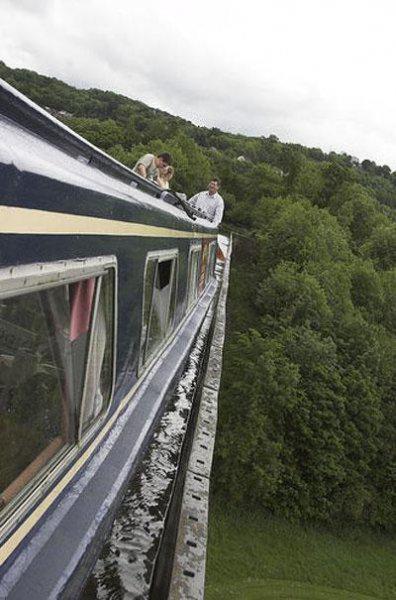 Aqueduct Canal raises water to a height of 40 meters above the River Dee. The length of the construction of more than 300 meters.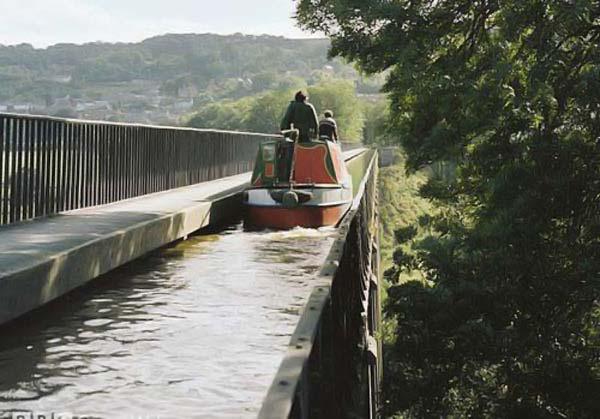 And it is navigable! Small sudёnyshko runs along a narrow, similar to the pavement ... Near tubules, by the way, you can take a walk.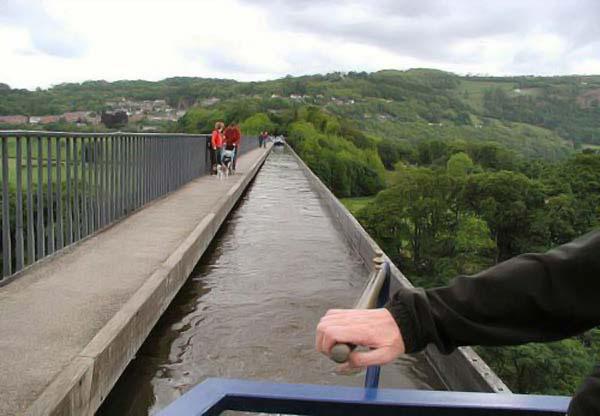 Boat windows are glazed, but very willing to permit the captain look out the window cabin ... Look only to dizzy.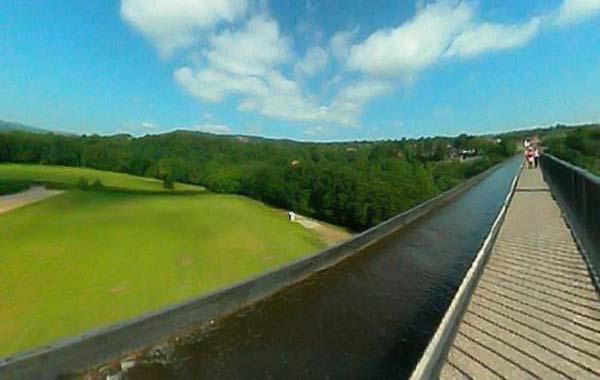 Most recently, the bridge 200 years old, and he passed a large-scale restoration. Overhaul of masonry and cast iron pan 2 cost 15 million pounds.