Over 500 thousand dollars left photos of Britney Spears and Kevin Federline with her son Sean Preston, the pictures of Angelina Jolie and Brad Pitt strolling along the African coast (after which the whole world knew about their affair), as well as the first photographs of a pregnant Jolie (frames with adopted son Pax Tien lady has sold over 2 million).
2 million magazines had to pay not only for Anna Nicole Smith's daughter and adopted son Pax Thien Jolie, but also for wedding photos Eva Longoria and Tony Parker.
$ 3 million worth of wedding photos of Demi Moore and Ashton Kutcher.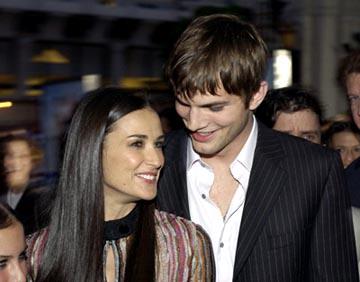 And finally, the most expensive was a photograph of the newborn Shiloh Nouvel Jolie-Pitt with his parents - for them the tabloids took away 4.1 million dollars for the publication in America and 3, 5 million for the publication in England.
Indeed, the stars have a reason to hate the paparazzi - they take away their bread!