This Englishman became a star of the Internet.
In short, he decided to make a surprise to his wife and got a tattoo of his wife and daughters.
It cost him 1,800 dollars, and the procedure took about 20 hours.
Joyful he came home ... and look dalee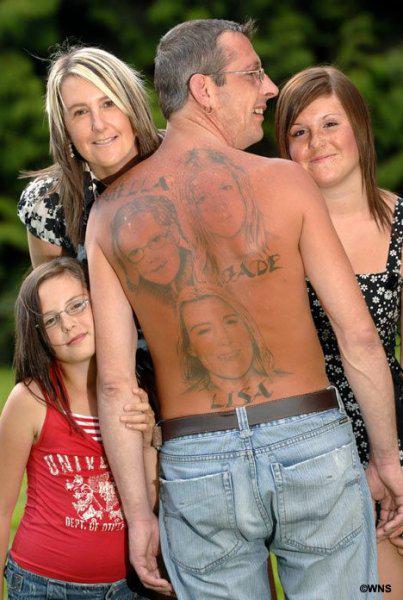 ... Learned that his wife left him for a 25-year-old Latvian, whom she met at work.
Now brow will have to move out of the house, and to be inhabited lover's wife.
That's just what I call a "shitty happened».