They - the result of the imperfection of our senses ... Some of them are strictly conceived, while others appear spontaneously, by chance ... But both are worthy of mention ...
1. This is a random photo taken in California at sunrise in the fog ... As a result - a stunning effect - the building disappears in front of ...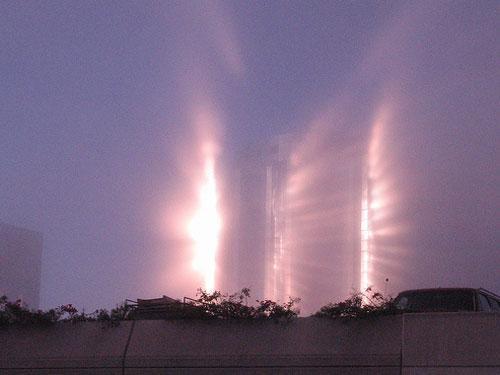 2. This building-an illusion created by the artist Roy Lichtenstein ...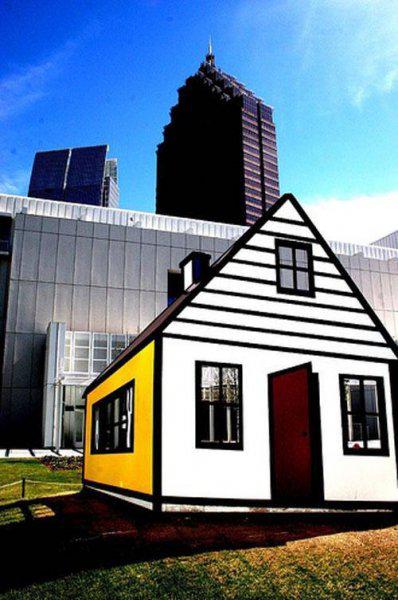 In fact, this is nothing more than a plane ...
3. Here, an optical illusion occurs because of the fact that one of the corners of the triangle in terms of the building - a sharp ...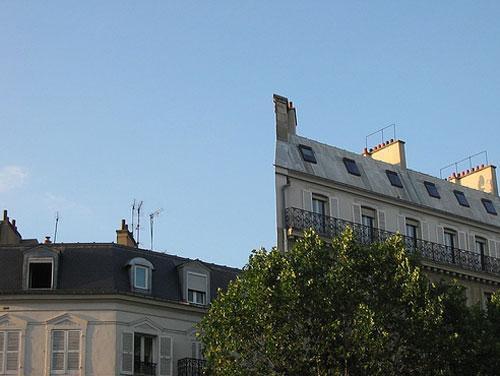 4. John Hancock Tower in Boston - looks very impressive ...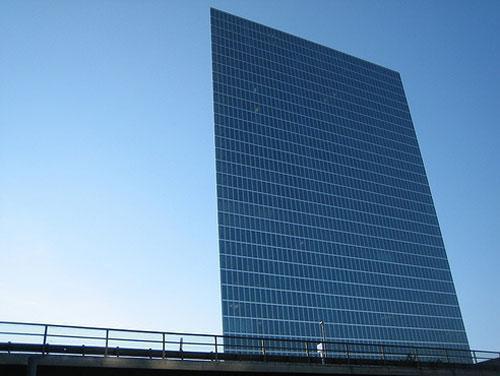 5. Stairway to nowhere ...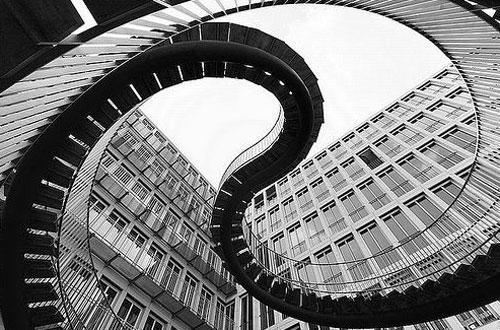 Art objects Art Exhibition in Munich ...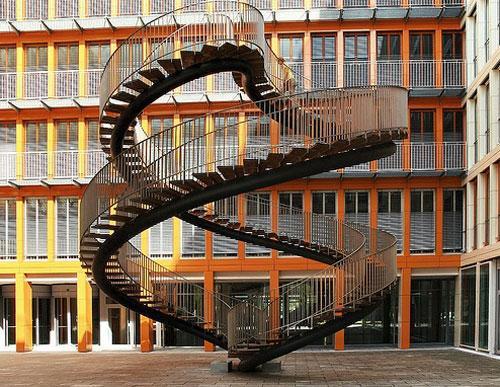 6. Interesting Photo Olympic Stadium in Montreal ...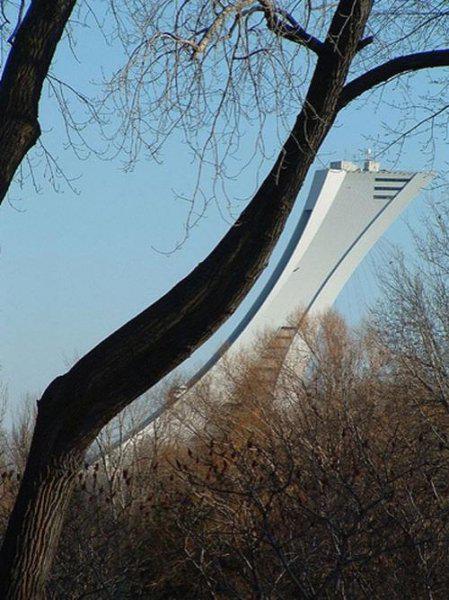 7. And these illusions created by Swiss designer Felice Varini ...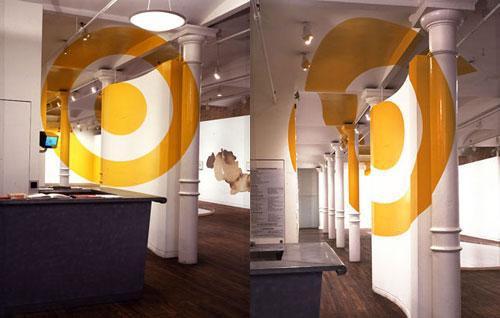 Expected optical effect is observed only from one location in the room ...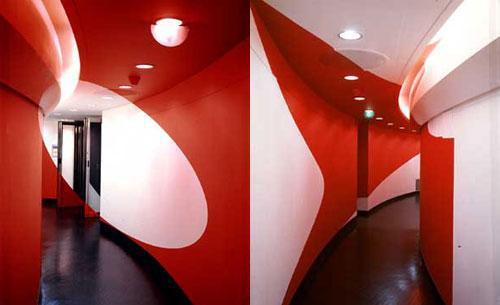 8. One of the classic optical illusions was used in this building ... In fact, all the orange lines are parallel ...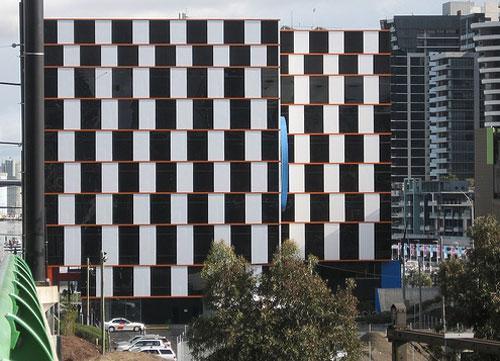 9. Too classic illusion of depth perception - one of the simplest but most effective ... Painted floor seems assembled from volumetric cubes ... The brain unconsciously sees prominent figures ... Photo taken in a hotel in Tokyo ...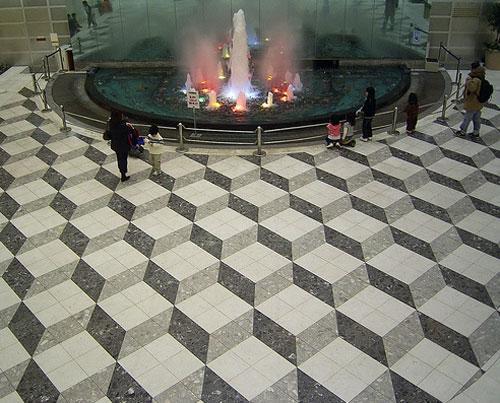 10. And this parking lot in Seattle - try to guess - levels within the horizontal or inclined?