In Rome, held a demonstration football match teams from Ancona. On a special trip by Pope Benedict XVI. Before the match, he made the traditional Mass, at the conclusion of which said that football helps the education of moral values.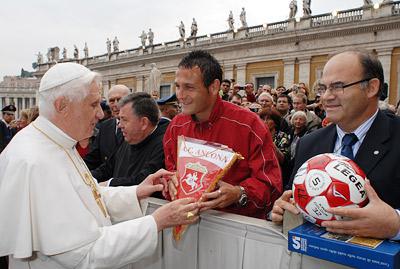 Players awarded pontiff shirt with the logo of the team and the ball with their autographs.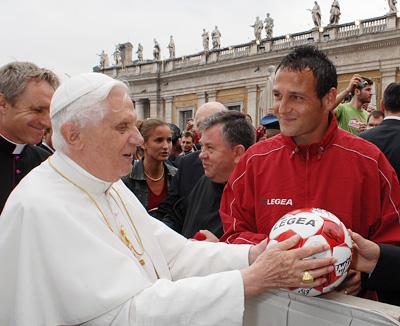 Recently, Italian sports center and a team of Ancon signed an agreement under which the team will promote sports culture among the fans and support social initiatives in the countries of the "third world»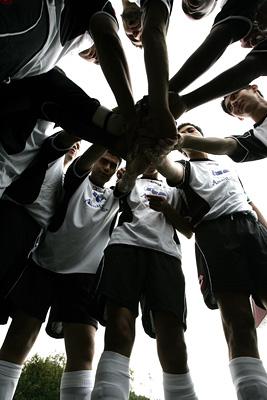 The match at the Vatican means that football is recognized as the work of God.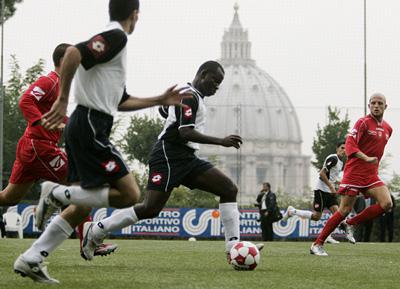 Players try to show that football is designed to sow good and not oskotinivat rabid fans in different countries.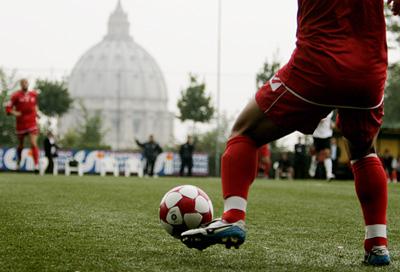 © The Associated Press 2006