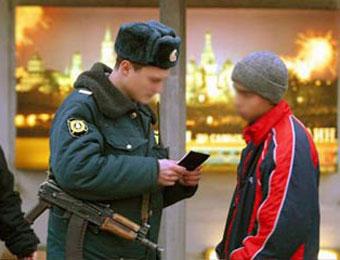 Unpleasant surprise recruits, "running around" from the army, the Ministry of Defense, Ministry of Internal Affairs and Migration Service. If before "draft dodgers" looking only at the time of the call, but now they will be carried out "hunting" all year round.
Search and detention of citizens who evade military service, shall be conducted throughout the year and now around the clock, said "Interfax" a law enforcement source.
Such a joint order of the Minister of Defense of Russia, the head of the Interior Ministry and the Director of the Federal Migration Service of the country.
The agency's interlocutor said that investigative measures "draft dodgers" from military service are now held all year round, not just during the recruiting companies, as it was before, reports NEWSru.com.
"Law Abiding recruits worry about it there is nothing, but the worst evaders will now look everywhere, police, military conscription, and the migration service around the clock throughout the year," - said the source.
October 1 at the press conference in Moscow, the deputy chief of the General Staff of the Russian Armed Forces, Colonel-General Vasily Smirnov said that "the problem of" deviants "from military service remains relevant."
"Despite the fact that the number of people who evade military service in recent years has decreased by several times, the problem of" draft dodgers "remains relevant today," - said the general.