National Geographic Magazine published a unique pictures medium, which is called plankton ... Actually the smallest part of it, which is measured in microns - nannoplankton ... These microscopic animals and plants inhabit the entire water column up to a maximum depth are the main inhabitants of our planet ... This is probably why, they should know in the face ...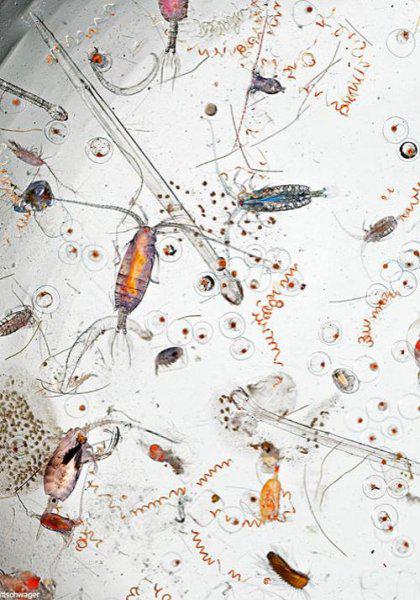 If you look at them without a microscope, you will see a drop of water ... Fancy zoo appears only at a magnification of 25 times ...
Plankton make many bacteria, algae, protozoa, coelenterates, molluscs, crustaceans, tunicates, eggs and fish larvae, the larvae of many invertebrate animals ... In this picture you can see well the residents of the deep sea ...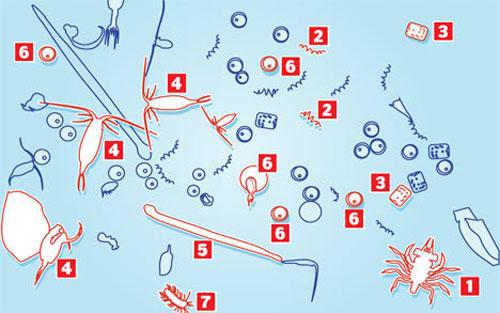 Under the first number stands ... crab larvae. Less than a quarter of an inch long, this thin, transparent arthropod goes a long way of maturation before reaching maturity, but still part of the body is already discernible and recognizable - a tiny mite, shell, large eyes ...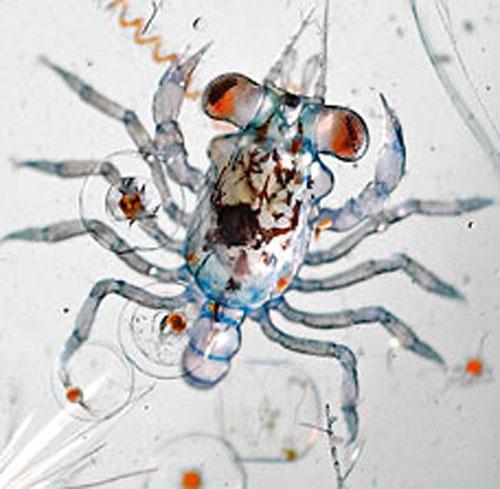 One of the most primitive on earth life on Earth is represented by cyanobacteria (Cyanobacteria) ... These helical strands at No. 2 first developed a way to use the energy of sunlight to produce sugar - a process called photosynthesis, which releases oxygen into the atmosphere ... Billions of cyanobacteria in the oceans toil to produce for you the next portion of the oxygen ...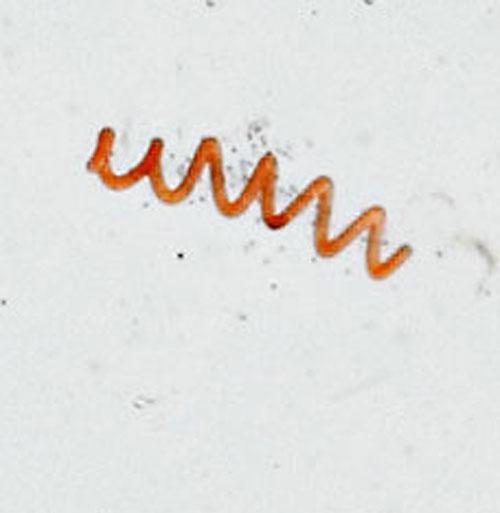 At number 3 are the diatoms - these small, square-celled organisms ... When they die, they are similar to quartz shell forms the rocks on the bottom of the sea ...