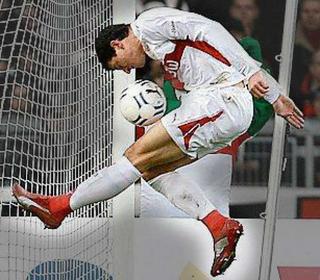 The legend of football, striker Gerd Muller scored with the help of his fifth point, Uwe Zeler sent the ball into the opponent goal nape, Diego Maradona took one "hand of the Lord." But not even a single footballer has scored goals as did Mario Gomez. Footballer "Stuttgart" Bavarians scored Geni (t) cial goal: the first ball in the match of the Bundesliga has been sent to the penis, writes the tabloid Bild.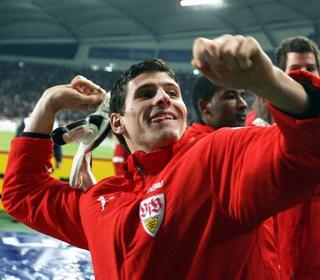 10 minutes into the game: Magnin from the left flank clearly and confidently makes the flow across the field to the center, the ball flies through the five-meter zone of the Bavarians to Gomez, who was waiting for him at the bar the gates of the enemy, outright defense of the Bavarians. Forward ready to hit the ball, he wants to score his head - but flying at the speed of a bullet ball hits him straight in the groin area. Gomez reacts instantly - and famously accompanies it into the goal in one motion hips.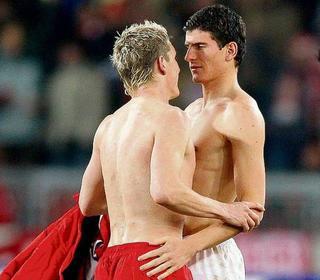 Asked about what he took the ball, laughing Gomez says that something in the area between the abdomen and thigh. Despite the fact that the impact of the ball went just the genitals, the main treasure of this hot German Spanish origin was not affected. Mario grins: "He's great - it was damn painful. But when the ball was in the gate, the pain immediately passed ».
Indescribable joy girlfriend Gomez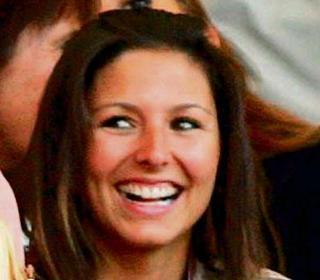 A source