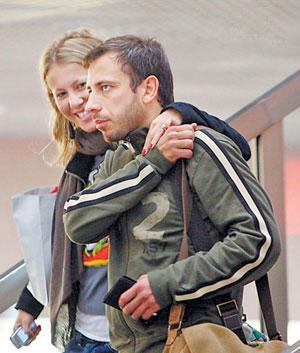 Scandalous TV host Ksenia Sobchak has a close relationship with the CEO of the radio station "Silver rain" Dmitry Savitsky, said "Your day».
That 37-year-old Sawicki was seen with her when Sobchak returned from Los Angeles, where she spent almost three weeks, and where Xenia allegedly made plastic surgery of the nose.
Some time ago Sobchak seen with businessman and diplomat Vagipom Engibaryan, but now it seems that in her personal life has changed, that she tried to hide from everyone. Appearing in public with Timati and Sergey Lazarev, in fact all the time Ksenia quietly building a relationship with Dimitri. But knew about it only a few.
Sawicki drew attention than such a controversial nature, as Xenia, we can only guess. She had been familiar with him, but, apparently, a closer relationship between them arose when she began working at the radio station, which is the program about itself, entitled "Everyday Barabaki».
In the video you can see how tenderly embraces Dmitry Sobchak, cute and smiling modestly. In general, behaved like a girl in love. Are leaving for Moscow to "Mercedes", presenter on arrival from Los Angeles did not cause personal driver, and went with Dmitry.
Meanwhile, she has so far refused to comment on Sobchak rumors. "I will not say anything about our relationship," - she said the newspaper.