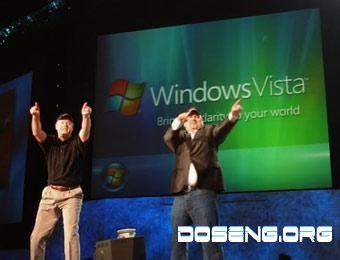 Experts suspect that one of the algorithms in the new version of Windows Vista was created on the orders of the US intelligence.
In the latest version of the operating system for Windows Vista, its first service pack will be included pseudorandom number generator algorithm with a strange, reports CNews. According to some experts, this module is standardized on the orders of the US intelligence and has a "black door" to allow "interested parties" to gain access to valuable user information.
The algorithm, codenamed Dual_EC_DRBG entered as an option in the Service Pack Service Pack 1, the operating system Windows Vista. By default, Vista SP1 uses a different algorithm - CTR_DBG, based on AES. The release candidate is available for download a package for several days.
On his suspicions of bad Dual_EC_DRBG previously stated several cryptanalysts. Renowned security expert Bruce Schneier pointed to the fact that US intelligence agencies are directly involved in the establishment of cryptographic standards of the country. According to him, it is the National Security Agency has proposed to make Dual_EC_DRBG national standard, despite its poor performance, which was sold to American National Institute of Standards and Technology.
Note that the pseudo-random numbers are used in the operating system to create encryption keys, passwords, IVs, identifiers of different objects and processes in the system, and the one who controls the pseudo-random number, controls the entire security system, and the whole system, including files with valuable information , the operation of e-commerce, access to bank accounts, as well as e-mail and other private services.