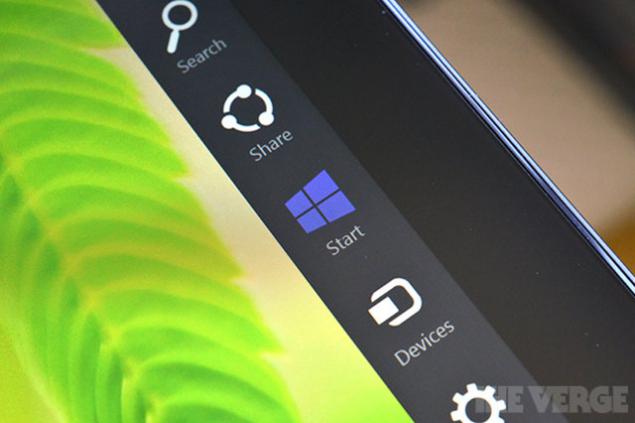 Microsoft retreats even more ideas from Windows 8 is the next version of Windows,
пишет
The Verge. Along with the return of the old Start menu and the windows own software, Microsoft plans to remove the panel Charms, which is used to access the search, the start screen, and settings. While both Charms was useful on touch devices, the realization of the mouse and the keyboard was awkward and require the user to drive the cursor on the corners of the screen to open it cautiously.
In the latest build of Windows Threshold, which is expected to be called Windows 9, panel Charms anymore. Applications of Windows 8 Metro style will get the title bar, which will be placed some elements Charms. The change is likely due to the fact, Microsoft makes Windows 8 app more flexible, allowing them to work in separate windows on the desktop as well as traditional applications. This should significantly improve the management of the mouse and keyboard for these applications - which Microsoft has consistently tried to fix Windows 8 different updates.
Microsoft also adds virtual desktops in Windows 9. Ubuntu and OS X has long supported this functionality, Windows users had to use third-party alternatives for this. Virtual desktops allow users to create separate Windows 9 active desktop and switch between them using the button on the taskbar. This is another indication that Microsoft has decided to return his attention to the users desktop.
A preliminary version of Windows 9 is likely to be available later this year that will allow companies and experienced users to test new features before the release, expected in spring 2015. Microsoft is also preparing a combined version of Windows Phone and Windows RT, which is internally called «Windows mobile» and to be cleaned desktop, and will focus on sensory-optimized applications.
Source:
habrahabr.ru/post/232619/