Yesterday I had the honor to be one of the invited speakers at the TEDxReset conference in Istanbul, where I shared the prediction that by 2030, 2 billion will disappear jobs.
When I expressed the idea about the disappearance of so many jobs (about 50% of all jobs on the planet) it wasn't an attempt to scare. Rather, I wanted to make is the motivating Wake — up call- let the world know about how quickly the situation is changing.
Here is a brief overview of the five business sectors, where jobs in the next decade will begin to disappear, and in some measure replaced by a new one.1.) Energy
Until now, utilities have provided safe option for building career. However, the society is getting louder expresses concern about the long-term consequences for health and the environment associated with the current methods of production and distribution of energy, giving a boost to many bright minds to find better ways of meeting energy needs.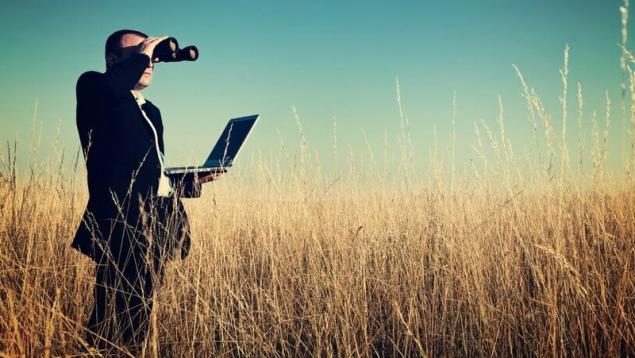 The jobs will start to disappear:
energy production will begin to disappear
coal enterprises will be closed
Many railway workers and transport will not be needed anymore
Will be closed even vetrogeneratory objects, the enterprises of natural gas and biofuel generating facilities
Producing ethanol enterprises will be phased out or reclassified
engineers of communal enterprises will disappear
profession repairmen will disappear
Jobs that will appear:
the production of miniature mobile power generators will go to full power
teams of installers will work around the clock
in every village opens the local grid, which will require a new generation of engineers, managers and regulators.
2. Road transport will be controlled without drivers
In the next ten years we will see how the first wave of Autonomous vehicles will be on roads.
Jobs that will disappear:
taxi drivers and limousines
bus drivers
gas stations, Parking lots, traffic cops disappear
for the treatment of injuries will need fewer doctors and nurses
couriers will disappear
jobs in the e-mail will disappear
to the extent that, as fewer people will own their own transport and rely on the transport order, the total number of produced cars will begin to decline
Jobs that will appear:
managers delivery
system of traffic monitoring, although there will be automated, will require team management
designers, architects and engineers of the automated traffic
non-drivers with driving experience
engineers automated systems drive
emergency crews in case of failure of the system
3. Education
start program OpenCourseware Movement of the Massachusetts technological University began its work in 2001, when rates started to record the video and publish freely available online. At the moment 2080 courses available that have been downloaded 131 million times.
All this is available for free. As educational institutions that charge significant tuition fees will have to compete with free services? As shown OpenCourseware Movement, courses are becoming a commodity. Teachers need only once to record them, and then move on to another topic.
So we are moving away from models of education to models of learning. Why wait till the teacher takes his place in the middle of the audience, if we can learn all that is necessary at any time?
Education requires professionals. A training — only instructors.
When assembled together, all of the assets quickly move the entire system to the new boundaries of learning, requiring teachers.
Jobs that will disappear:
teachers
Tutors
Professor
Jobs that will appear:
instructors
the creators of courses
4. 3D printers
three-Dimensional printing makes cheap production of at least one of at least thousands of models, thus, ironically, undermining the scalable economy. This can have the same profound impact on the world, as the advent of the conveyor in the days of Henry Ford.
Jobs that will disappear:
if we are able to print their own clothes that will be perfect for us to sit, apparel manufacturers and clothing stores will disappear quickly
also, if we are able to print yourself a new pair of shoes, the manufacturers and sellers of footwear will not be needed anymore
if we can print construction material — lumber, stone, drywall, concrete, pebbles all these manufacturing enterprises will begin to disappear
Jobs that will appear:
designing and creating 3D printers
the repair of 3D printers will use very much in demand
designers, stylists and engineers acatemy products
the sellers of "ink" for 3D printers
5. Bots
We are rapidly moving from a stage of vacuum cleaning robots to the stage of more complex machines.
For example, the BigDog robot is an impressive example of such a machine, and can ispolzovatsya in a number of auxiliary tasks.
At some point in the future almost any task could be doable by a robot.
Jobs that will disappear:
fishing bots will replace fishermen
mining bots will replace the mining profession
cellcosmet will make it unnecessary to farmers
bots inspectors will replace humans
the military bots will replace soldiers
robots can be created in a 3D printer the material and the build of his house
Jobs that will appear:
designers, engineers and repairers robots
managers are robots
robot therapists.
robots trainers.
the robots designers.
Final thoughts
Only in these five industries will disappear hundreds of millions of jobs. But be affected and other industries.
All of these technologies can make us fat, lazy and stupid, and the problem that we thought was resolved will become even more complex.
Most of the jobs that will be abolished, this low-skilled jobs. Our challenge will be to improve workforce to meet the labor market demands of a new era. Though a difficult road lies ahead, it will be full of amazing technology and opportunities that appear when created or pereorientirovanija the whole industry. published  
P. S. And remember, only by changing their consumption — together we change the world! © Join us at Facebook , Vkontakte, Odnoklassniki
Source: gearmix.ru/archives/23859