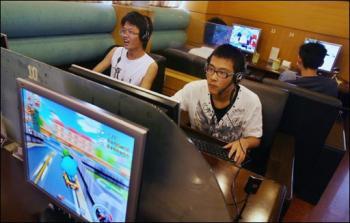 Number of Internet users in China exceeded 210 million people, reports Associated Press. Over the last year we went online even 73 million Chinese, and analysts predict that in 2008 the country will become the absolute leader in the world in the number of people with access to the World Wide Web. By the way, in China it is also the biggest mobile phone users - 539, 4 million people.
According to Chinese data center networking technology, especially the rapid pace of Internet penetration takes place in rural areas, by increasing income levels and infrastructure development. Censored traditional media also encourages Chinese citizens to access the network.
Through the efforts of the authorities access to many websites in China is limited, but the information is not filtered as active as in the press and on TV. Nevertheless, the government is trying to take, and the global network under control - in the last year of this need, said President Hu Jintao. Some time ago, Chinese officials have offered to put under special control of all video sites - which is quite natural.