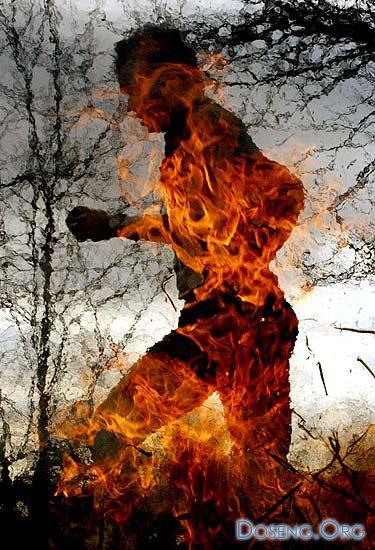 In the English village of Purton, administrative region of Staffordshire, the competition took place yesterday called Tough Guy Race. According to the organizers, this is a real basic training that requires a lot of courage from the participants, determination and, of course, a good athletic training.
It begins with a very easy task. Brave invited to run around the farm through the forest undergrowth. After that, they can expect the most difficult part of the race - so-called "death of the field." The participants have to run through the fire, swim, crawl under Voltage are under the wire fence.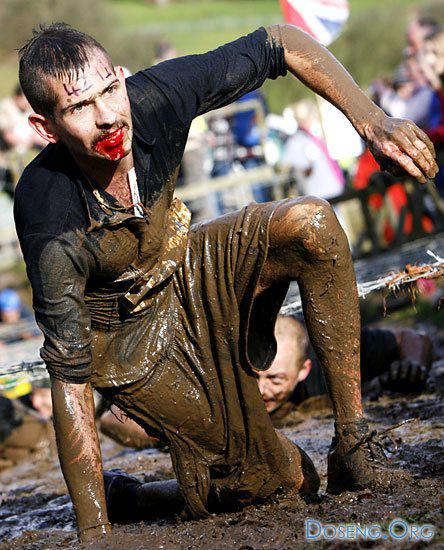 Tough Guy Race, Perton, Staffordshire, UK. (Photo: Darren Staples / Reuters)
Since 1986, the contest spends Bill Wilson (Bill Wilson), who once served in the armed forces of the United Kingdom and arranged an obstacle for the soldiers. Now he holds such a competition on his own farm for marathon runners and ordinary citizens, who take care of their physical shape. Participation is not free - the value of all cool guys pleasure will cost 70 euros.
In the course of a young soldier Tough Guy Race a total of 21 obstacles. Participants must crawl through a peculiar tunnel at a depth of 50 cm for slush under the barbed wire. Then pronyrnut under the wooden bridge through ice morass, to climb to a height of 10 meters down on a rope from a height of 3 meters, to overcome the land with barbed wire through which an electric current is passed, to overcome the "fire" band with a burning hay