Singapore launched the world's largest Ferris wheel, "Flyer". It aired 28 passenger cabins, each of which are placed 28 people. One turn of the wheel in 30 minutes.
Height Singapore "Flyer" is 165 meters. It is 5 meters higher than the "Star of Nanchang", Chinese wheel, which until now has been the highest in the world. The famous "London Eye" did not quite live up to the Singapore wheel of 30 meters.
To ride on the "Flyer", adults have to pay 29, 5 Singapore dollars (about $ 21), children - 20, 65 Singapore dollars (about $ 14, 7), and senior citizens - 23, 60 Singapore dollars ($ 16, 8). < br />
The idea to build Singapore's huge Ferris wheel was introduced in 2000. The final construction plan approved in 2002, but due to financial difficulties, the project was delayed until 2005. The investors were German companies. "Flyer" had cost them 240 million Singapore dollars (about $ 171, 5 million.).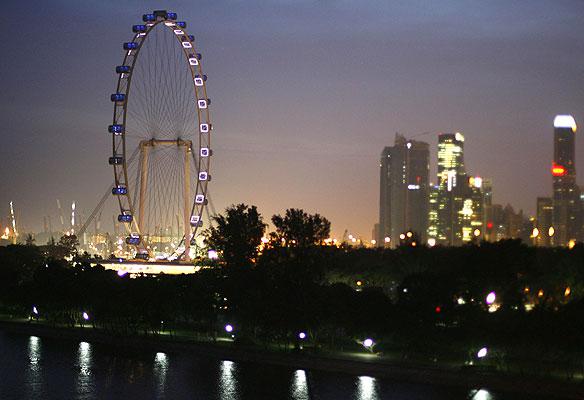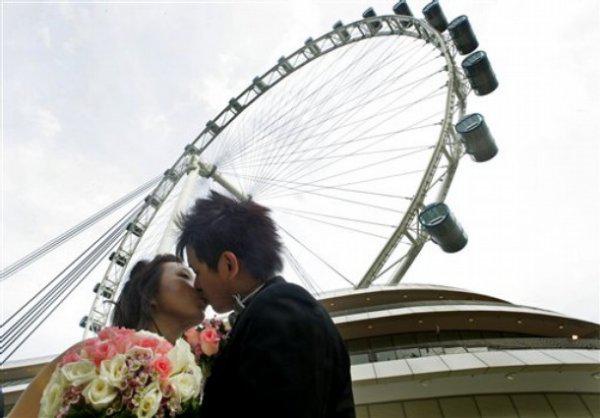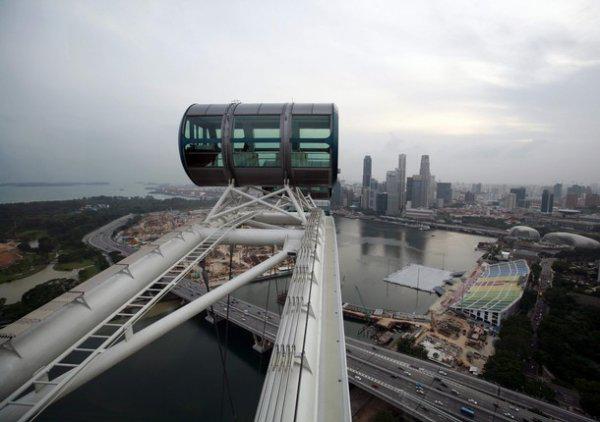 A source