Three citizens of Russia, flying to Montenegro flight from Moscow to Tivat, intoxicated staged a fight on board the aircraft and tried to open his hatch during flight. The incident occurred on Saturday.
As a result of the incident no one was injured, the plane landed safely at the airport Tivat near the Montenegrin capital Podgorica.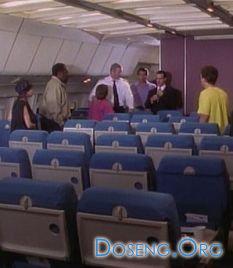 Meanwhile, airlines, transports, said that the Russians just had fun. In response to journalists' questions about the behavior of passengers on board the flight, the spokesman said that some of them sang and laughed loudly, and upon arrival in Tivat one of them, 37-year-old Muscovite, was injured.
Drunken Russians detained but soon released, RIA "Novosti". All rowdy - the company's employees about the production of household appliances, on their way to Montenegro to participate in the corporate seminar.