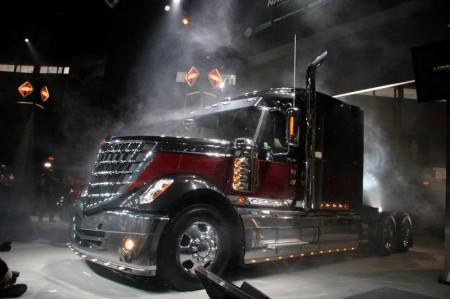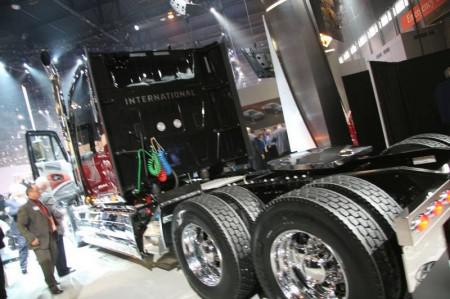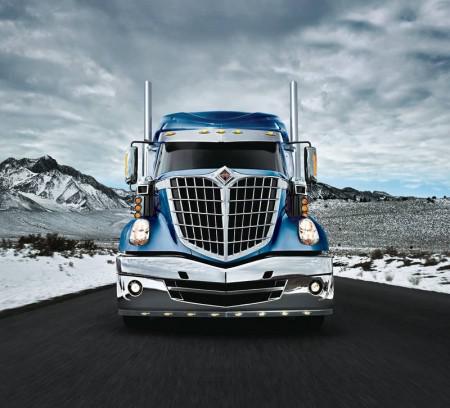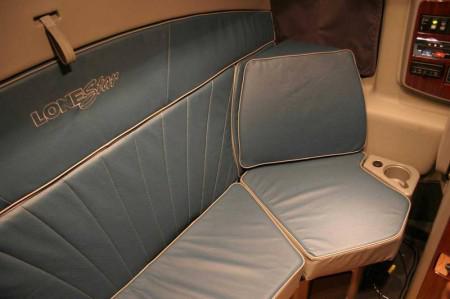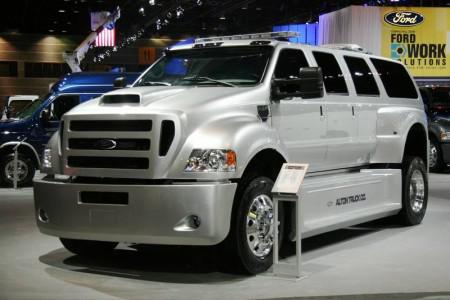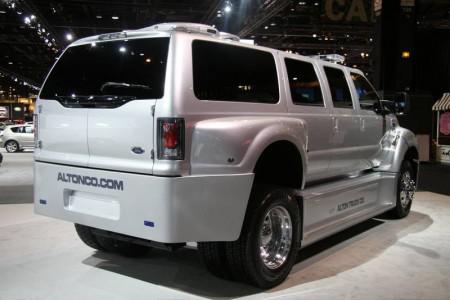 Car Show held in Chicago for residents of the US, so international premieres and futuristic concepts are not in fashion. But the premiere of the new truck from International attracts the attention of the local audience.
In the new International LoneStar combined excellent aerodynamic performance with a unique look, which can be supplemented with a wide range of accessories. The creators of this truck carried a survey among American truckers to find out what they want to see on his tractor, and answers most of them are the same: more chrome and lights. Do not spared and cabin interior equipment, where the floor is made of solid wood, which, together with the set of drawers, shelves and niches will almost home comfort for truckers.
The exhibition can also see a very interesting car, made in the American style: Alton F-650 XUV, as the basis for which was taken as a pickup Ford F-650. In this car 7, 2-liter engine parquet floor, sound system consists of 42 speakers in the cabin is two 16-inch display, while the luggage compartment is a 42-inch plasma screen. Also in this car you can find 4 computer and a powerful horn. Buyer is 11, 8-ton car would cost about $ 200,000.