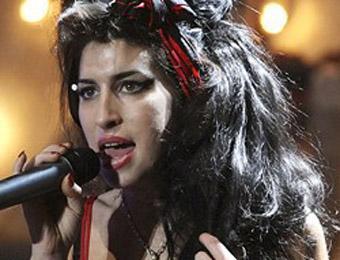 In London, arrested the famous British singer, winner of "Grammy" Amy Winehouse. Police suspect 24-year-old singer in an attack on human rights.
The singer was taken to a police station in London's Holborn for questioning over the incident, which occurred on Wednesday, reports BBC BBC.
How to tell the police, 38-year-old man turned to law enforcement authorities with a statement that in the area of ​​Chalk Farm, north London, he was subjected to insult 24-year-old woman.
The representative of Scotland Yard said that now, "the 24-year-old woman" is in pre-trial detention.
E.Uaynhaus known for his violent temper and a tendency to bad habits. So, in early February this year, US authorities denied her entry into the country, citing the fact of the use of drugs singer. E.Uaynhaus does not hide the fact that at the beginning of 2008. she went into rehab for treatment for drug addiction.
However, - there her musical achievements. In February, 2007. She was awarded the Brit Award as "Best British singer." In 2008. for her second album Back to Black E.Uaynhaus received five "Grammy".