Childhood is given to us in order to prepare for adult life. And the child is always to appreciate those parents who taught him how to win, not those who gave him the unconditional and boundless love. Unusual point of view on education, right? Nevertheless, it is rational that we parents often overlook.
The phenomenon of Chinese moms
A Chinese American Amy Chua, a graduate of Harvard and Yale University Professor, married Professor Jack Rosenfeld, a brilliant scholar of law. She had two daughters, Sophia and Lulu.
Amy agreed with her husband that the girls are a Jewess by religion and Chinese by upbringing. And began to educate girls in Chinese- in absolute obedience to parents, under the motto: "Be first, otherwise there is no sense to be!" Eighteen years later she wrote a book which outlined his views on education. The Americans came from them in shock, and the book became a bestseller.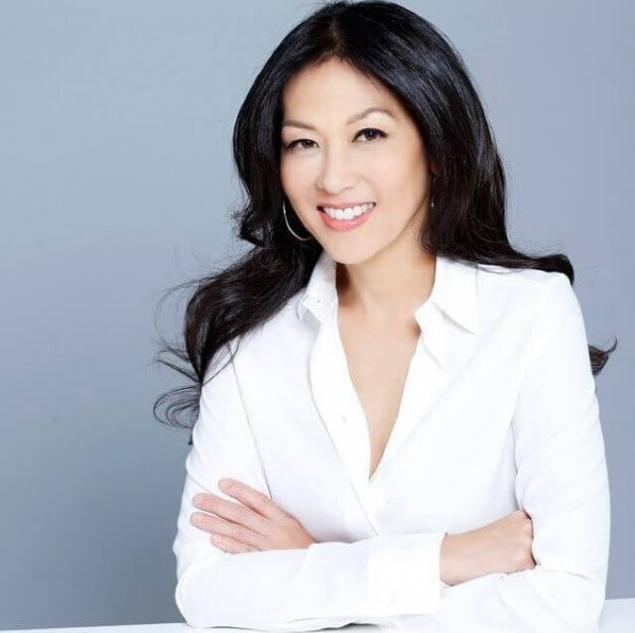 The result is everything, intent is nothing
Amy is confident that parents need to ensure that the talents of children whom they gave birth were revealed, and the children themselves ready to fight for the championship. She made sure her children did not spend time in vain — not stuck at the TV and the computer has not met with the other children for games.
They had to get only a grades in all subjects. When one of the daughters took on the math high school contest second place, losing to the Korean, Amy made her whole night to solve.
Lulu learned to play the violin, Sofia plays the piano. Amy did not recognize any "do Not want!" and praised the children for a job well done.
One day a four year old Lulu gave her for a birthday, a festive table, doodled a picture. Amy said: "It's rubbish! You could spend on working on it more time!"
All the guests were in shock — how is it possible to tell the child who "wanted to please my mother!". And Amy said, "the little Girl tried to". She believes that it is necessary to reward not for good intentions and for a great result.
The fruits of tiger parenting
The eldest daughter, eighteen-year-old Sofia, an outstanding pianist, had the honor to perform in Carnegie hall. And this spring she went to Harvard like mom and dad's faculty of law. The youngest, fifteen-year-old Lulu, refused to play the violin. But she's an a student in all school subjects. Husband Amy is happy with the method of educating daughters and supports his wife.
Once Lulu didn't want to obey mom. And Amy said, "Get out of the house, I'm such a daughter do not need." They stood at the door, open on winter street, while Lulu is not a block of ice.
Amy writes: "I realized that I had underestimated my own child. She'd rather freeze to death than surrender. I had to change course and to lure the daughter into the house. After some time, Lulu was lying in a warm bath and drank hot chocolate with marshmallows. But Lulu had underestimated me. I re-armed themselves and planned a new front line. And she wasn't ready for this."
And no matter what wanted from a daughter Amy — the point is that she has not given up on their goal and forced the daughter to do what she thought was right.
What about motherly love?
Amy is sure to succeed in such a strong-willed child rearing only when you really love him a lot and understand well.
And I think she's right — it's best to love their children instinctive, unreasoning love, nothing to force, nothing to explain, just to wipe his nose, give a toy and feed their fill. Make the child fell and hit and hit, and unreasoning mom will praise him for trying, and in fact will be offended, will cry, console have. Sorry to break it to comment!
For some of us more than anything to be a "good mother" and not to cause anger and discontent of her child. At the same time and spare your nerves and time: quickly for him to solve puzzles, not to explain for hours that are unclear and ugovorit to find the correct answer.
Not all children are equally capable. But all can be successful
Many will say: "children could be educated "tiger", when they are talented from birth! What to do when the baby is stupid?"
Parents Amy Chua four children. Three older daughters are gifted, vysokoobrazovannym and successful. The fourth patient with down syndrome. My mother was busy with the youngest daughter as severely as with the older, in her own invented program.
And a sick daughter became the world champion in swimming among the disabled. Mom had to understand and appreciate the girl, to figure out what she likes and what she's capable of. To find in her the talent that she had, and exert patience with his development. Mom with these tasks handled.
And it turns out that relevant education of any child, regardless of his talents, to make a winner.
In the list of the ten richest women in the world who have created wealth by their own labour (the data of "Forbes" magazine) — five Chinese in origin. On the first place among all — Wu Yang (Wu Yajun), selling in China real estate, whose fortune reaches 3.9 billion dollars.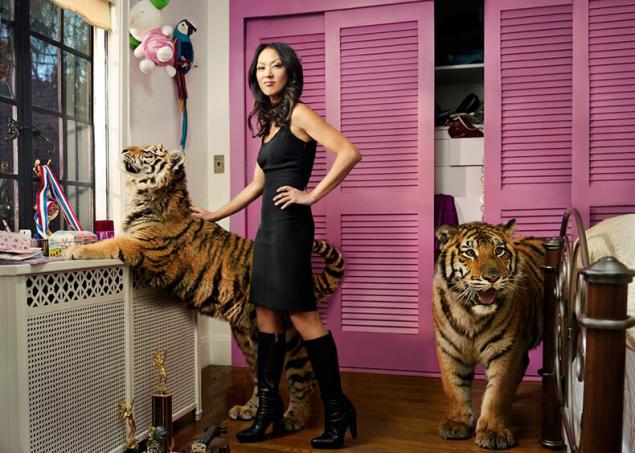 And not hate is the child of harsh parents?
Oddly enough — hatred of the "tiger" parents of the kids are much less likely than soft and vsepogloschayuschem. They tend to blame their failures not mom and dad, and himself, as he saw how many souls, forces and resources parents put into their upbringing.
And isn't it difficult for the child to withstand the strain?
Hard. In the United States are not uncommon suicide Chinese students who have not achieved outstanding academic success and disappointed parents.
Famous Chinese pianist lang lang was a child late for a daily three-hour music lesson with his father. And the Pope said to him: "After such a shame you must die — you have no way out!" And handed him a bottle with sleeping pills, that he realized dad wasn't joking. The boy ran to the balcony, and dad shouted after him something like: "You made a good decision to throw down!" But did not become a son to comfort and hold. The incident ended with the fact that the boy stood on the balcony, came back, apologized and never on the lessons to the Pope was late.
If you want milk...
Children are able not only to play but to work for the family. And they are not deprived of that happy childhood. My village grandmother told me, in five years, were herding geese. And it is utterly pleasing to the feeling that a huge and powerful bird her obedient. She always said, "If you want milk have milk the cow," worked tirelessly and gave all his four kids College educations.  
About sex education — what then is corrected years5 behaviors that predict a child's future
Funny, a similar Scottish proverb, "If you want milk, go to the pasture and get the cow!" was a favorite saying moms future billionaire Richard Branson. She believed that working — class, required for all, without regard to age. When her husband studied at the University, of family money is not enough. She made wooden boxes for napkins, which were sold in the big London Department stores. The kids boxes are painted and stacked in the barn. The family rented rooms to students, and the children cleaned the room and stoked the furnace.
And if dad is a twelve year old boy holding a conference, his son familiar with computers almost from birth, it is able to help him, instead of playing in "action" and build fantasy worlds.published  
Author: Anastasia Azbukina  
Source: www.happynation.info/statja/tigrinaya_mama_sekrety_vospitaniya_ot_emi_chua