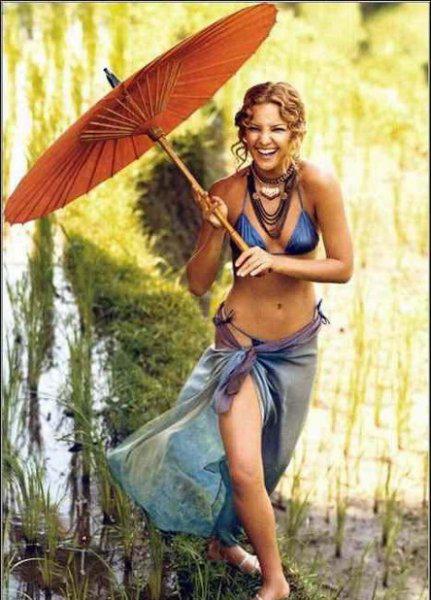 People magazine published a ranking of the 100 most beautiful celebrities in the world. Honorary first place was given to 29-year-old Kate Hudson, who recently admitted that the beauty of it has never been a top priority.
"As a child I was a tomboy. I came home filthy with scratches and bruises. But I was always very feminine, "- confessed to Kate.
She also added that it is rarely possible to find the time to do their appearance, because it is constantly engaged in the 4-year-old son: "I do not even remember the last time I did a manicure."
In the list of 100 most beautiful celebrities also were Salma Hayek, Eva Longoria and her husband Tony Parker, Julianne Moore, Isla Fisher, Jessica Alba with her lover Keshom Warren, singer Mary J. Blige, Carrie Underwood, as well as the daughter of Bruce Willis and Demi Moore - Rumer.
Recall that last year on top of the annual ranking of "most beautiful" was the actress Drew Barrymore.