The Finnish company Nokia has demonstrated the 6210 Navigator mobile phone at the conference Where 2.0
Conference held 12 - 14 May in San Francisco.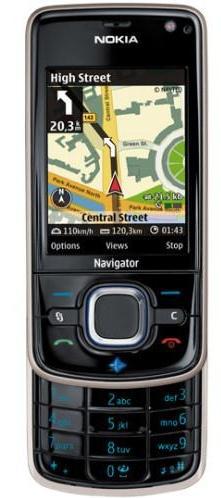 The model is the first Nokia phone GPS-compass function for pedestrians. The smartphone is built based on S60 3rd Edition has an accelerometer, A-GPS support and Nokia Maps 2.0, by which a pedestrian
should easily find the way to a given point. The unit does not only indicate a turn, but when
pass will calculate a new route.
The phone comes complete with a microSD memory card of 1 GB, on which are written the card
mestnosti.Apparat designed to work in networks GSM / GPRS / EDGE (850/900/1800/1900 MHz), WCDMA / HSDPA (900/2100 MHz), equipped with 2, 4-inch display with a resolution of 320 x 240 pixels (16 million colors), 3, 2-megapixel camera with 20x digital zoom, LED-flash and auto focus as well as an additional CIF-camera.
The suggested retail price for the Nokia 6210 Navigator will be 300 euros. The price includes a six-month
license for mapping software.