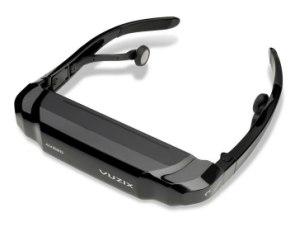 UK mobile operator "3" plans to start selling stereo glasses Vuzix iWear AV920.
These points were presented at the Game Developers Conference (Game Developer's conference). They are based on two LCD-matrix with a physical resolution of 640 x 480 pixels.
The image that the user sees, wearing these glasses, the size is equivalent to that which he would have watched a 62-inch screen from a distance of 270 centimeters.
iWear AV920 are ideal for use with phones a high-end (for example, Nokia N95).
This device is able to work up to 5 hours on a single charge, and the cost will be about $ 395.