Official site of the singer Dima Bilan,
Saturday became the winner of "Eurovision»,
infected with a virus, trojan.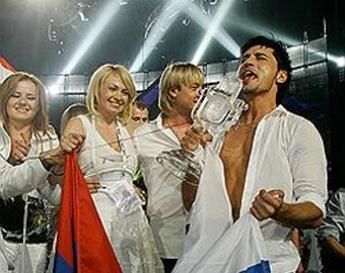 A computer user who opened the first page of a site, "touches" a script that automatically applies to some Chinese websites where infection occurs the main program, which "combines the functionality of a spy with the possibility of unauthorized remote control of infected computers».
Attackers are able to remotely monitor all keystrokes on the keyboard, and at necessity to send from your computer spam, viruses and so on.
The incident shows the degree of efficiency of companies that produce anti-virus software. For them, any contamination of the site-popular great opportunity to remind potential customers of their own need. So, last week, when it became known about a virus infecting the popular social network "in contact", another of Dr. Web released on the subject as much as two press releases.