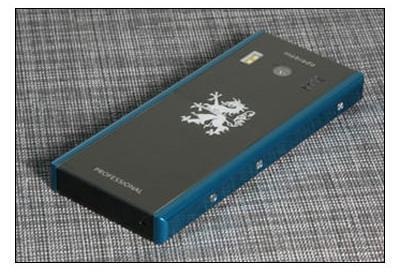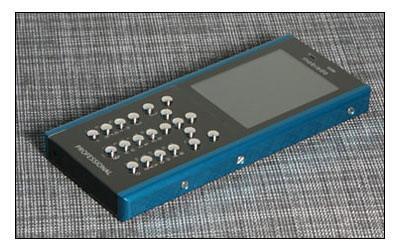 If you believe the developers of the company Mobiado, then they were able to establish a kind of world record for announcing a new exclusive mobile telephone Professional 105 ZAF, they proudly announced that this device with dimensions of 109, of 3 x 47 5 x 10 6 mm is the most fine ever issued tubes luxury.
It should be noted that the new weight of 162 grams is not only a very elegant design, and high resistance to mechanical damage, as in the manufacture of products used in high-strength materials such as sapphire glass, anodized aluminum and high-quality stainless steel. - When the main technical characteristics extravagant mobile phone-monoblock look like:
 - Ability to work in networks GSM (850/900/1800/1900 MHz) and WCDMA (850/2100 MHz);
 - Series 40 fifth generation;
 - 2-inch LCD display with a resolution of 240 x 320 pixels, displays 16, 7 million. Colors and shades;
 - Built-in 2-megapixel digital camera, you can take photos with a maximum resolution of 1600 x 1200 pixels and record video at a resolution of 176 x 144 pixels;
 - An integrated media player with support for AAC, eAAC +, MP3, H.263, MPEG-4 and 3GPP;
 - The internal memory of 1 GB;
 - Interface MicroUSB;
 - Module Bluetooth 1.2 + EDR;
 - Period of battery life up to 3, 5 hours of talks and 9 days of standby time.
Pricing and Availability The Mobiado Professional 105 ZAF manufacturer has not yet been announced, but it is known that the phone will be available in six color options Corps.