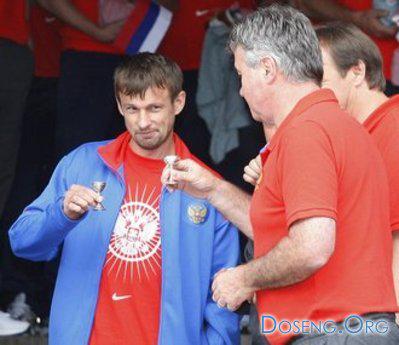 Russia captain Sergei Semak said that the first match on Euro-2008 will give answers to many questions, RIA "Novosti».
"With the arrival of Hiddink's team has changed a lot. It took a while to get used to the new coach - said the footballer at the official press conference on Monday held in Innsbruck. - We went through difficult stage of preparation, and tomorrow will be answered many questions ».
"Thanks to Gus in the team has developed a great atmosphere. We have no pressure, we try to approach the match in the best shape, and that all the conditions are favorable, "- he said.
"As a team we have a lot of young players, but they have a wealth of experience, so there is no nervousness. All ready, and if tomorrow we'll play your best game, you will achieve a good result ", - concluded Semak.