The granddaughter of Queen Elizabeth II
Princess Eugenie presented her
grandmother an unpleasant surprise.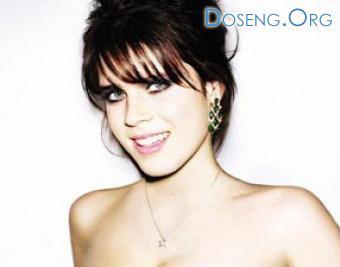 one of the school teachers found 18-year-old Princess Eugenie dancing in the courtyard of the college in the nude, according to the tabloid The Sun.
According to the newspaper, the teacher awoke in the night by a sudden noise - under his windows danced about ten absolutely naked girls, including Princess Eugenie. Later it turned out that the girl did not take the drug, but were under the influence of alcohol.
"It was only a prank to mark the end of the semester. Girls reprimanded and that was all, "- commented a source close to royal circles.
People magazine quoted the words of one of his friends princess, who says that it is only the "innocent fun", which took place about three weeks ago. The Sun wrote that all participants scandal was made a severe reprimand, except they were not allowed on weekends to stay in school. But an acquaintance of Princess Eugenie says that "they really gave hands", but no restrictions are not followed.
People recalled that in attended Marlborough College and Kate Middleton, the current girlfriend of Prince William. According to unofficial reports, Kate, too, once earned a reprimand - for the fact that ... put on public display naked loin part of the window of the college. However, according to many graduates of Marlborough, for the majority of the students of this institution in a certain period is very characteristic of "jokes" of this kind.
"Royal scandal" is currently being discussed in the Sunday editions of British newspapers. So, The Sunday Mirror and The Sunday Telegraph draw attention to the fact that the "naked dance", which staged a drunken college graduate of Marlborough, was not a single young man.
Telegraph recalls that Princess Eugenie - sixth in line to the British throne. The publication notes that Eugenie is still in the shadow of notoriety their 19-year-old sister Princess Beatrice, which is not just the paparazzi caught drinking the highly public places.
And Eugenie and Beatrice were among the guests at the official celebration of the Queen's birthday, which is traditionally celebrated on the second Saturday of June, although the Queen Elizabeth II was born on April 21, 1926.
The youngest daughter of the middle son of Queen Elizabeth II Prince Andrew York is the sixth in the list of succession, and now delivers a college Marlborough (Wiltshire) exams in art, art history and English.
Name Princess Eugenie occasionally appears in the gossip columns, but not as often as the name of her sister - Princess Beatrice - lovers of nightlife and violent entertainment.