Presented an interesting concept M1 Hommage, BMW has designated its interest in the supercar segment, which now dominate the Italian automaker.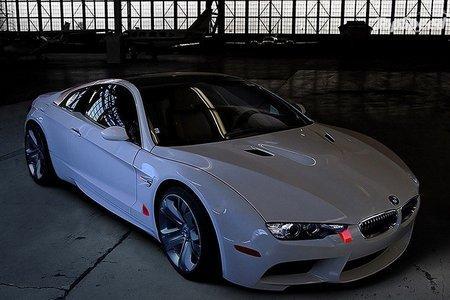 Information about this car seemed incredibly fantastic to be similar to the truth ... but recently appeared spy shot (or a computer sketch?) Shows us almost ready for serial production supercar from BMW.
Appearing, BMW M1 Hommage immediately became the object of much discussion and speculation, the main of which was: "Will there be a similar car in serial form?". Debate continues about whether the car on a thumbnail image, or is it the next supercar from BMW. According to information from the site FreshTarmac.com, this photo was taken in the forest on a mountain slope in some parts of Spain.
The image of a car borrowed from a coupe BMW M3, even though it is longer and more elegant. Roof, apparently, made of carbon fiber, as well, according to some reports, the car will have a mid-engine layout. It's kind of an answer to the BMW model R8 from their fellow countrymen from Audi. Well, I look forward to the appearance of this masterpiece on public roads!