As is known, Toyota and Subaru are working on a new rear-drive model, which will be released under the logos of both automakers, and the release is scheduled for 2011.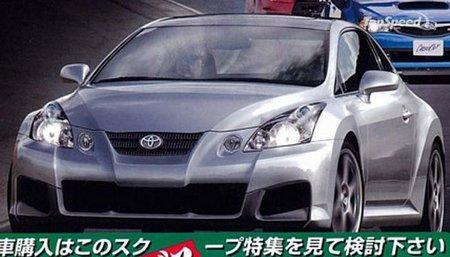 On the creation engineers inspired classic car rear-drive coupe AE86 Toyota Corolla GT, is available in the 1980s. The car from Subaru also developed from scratch, and borrows some design elements of the model Impreza, although the novelty will be shorter and easier to get a coupe body.
2010 RWD Coupe from Toyota (exact title is not yet known) will be equipped with 2, 0 l four-cylinder inline engine with 175 hp (for motors with direct injection). A few months after the premiere of this modification, Subaru is going to provide a more powerful version, which will be hidden under the hood 2, 5 liter turbocharged engine.