Tens of thousands of people gathered on Sunday in the main square of the Spanish city of Pamplona. There took place the opening ceremony of the annual fiesta "Sanfermines", which is dedicated to the patron saint of Pamplona - San Fermin. The holiday lasts more than a week and takes place in the old city of Pamplona.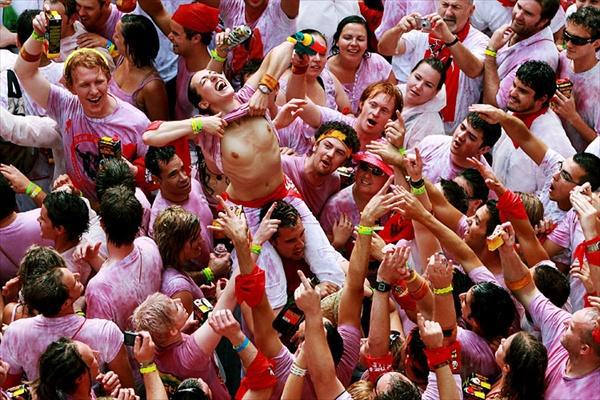 The most exciting moments of the festival come when on the narrow streets of the city let the angry bulls, of which attempt to dodge intrepid volunteers. Running of the bulls - the colorful spectacle of the festival. Each year, his agility and bravery demonstrated thousands of thrill-seekers. Pursued by angry animals, they must overcome the period of a few hundred meters from the corral where the bulls are holding up the arena, where the bullfights.
Merriment on the streets, music, food and drink, day and night are also an integral part of the festival.