45-year-old French industrial climber Alain Robert (Alain Robert), known as "Spiderman", opposed the summit of the Group of Eight and its climate policy.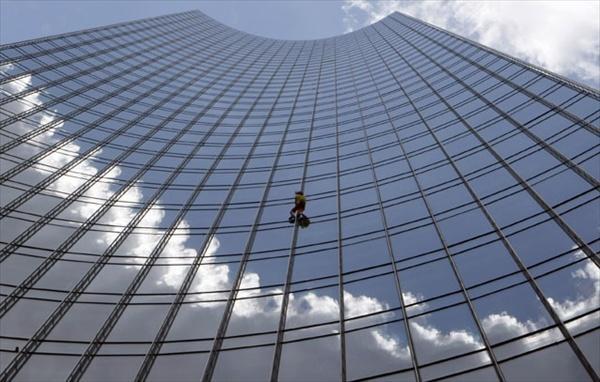 In protest against the actions of the heads of the leading industrialized countries in the world, known spiderman played usual for a trick - climbed the 154-meter skyscraper in Frankfurt Skyper.
At the beginning of recovery in the 154-meter skyscraper Alain Robert hung on the building of a banner reading, "Global warming kills more people in a week than September 11».
Then Alain Robert without any coverage climbed to the top of a skyscraper, on the way back took the poster, and then surrendered to police without resistance.