The famous "Spiderman" Alain Robert had yesterday with great fanfare next ascent to the skyscraper - this time Robert climbed onto the building of New York Times, located in Times Square.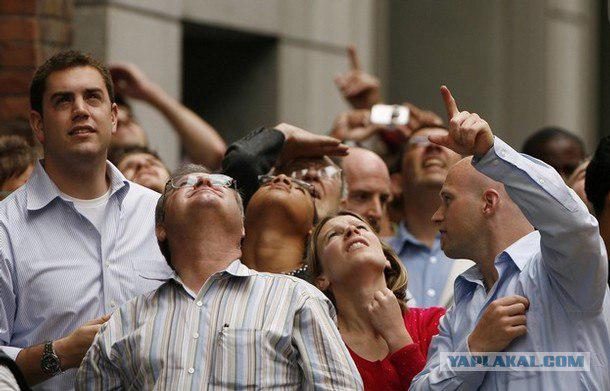 The ascent was devoted to the problem of global warming - at the top of Robert strengthened banner reading "Every week, global warming kills more people than died in the 9/11" and according to tradition, was arrested by the police.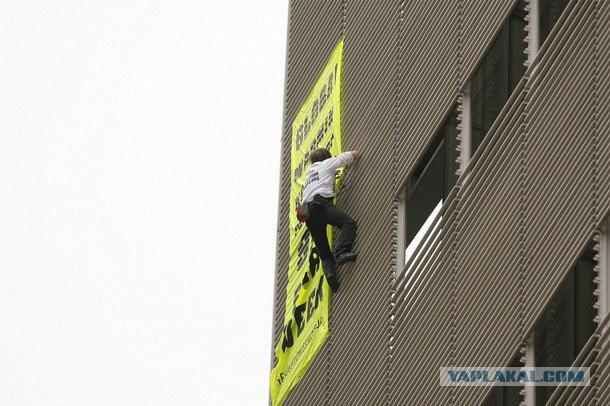 What was the surprise of passers-by when they noticed that some time later from Robert went to another unknown person.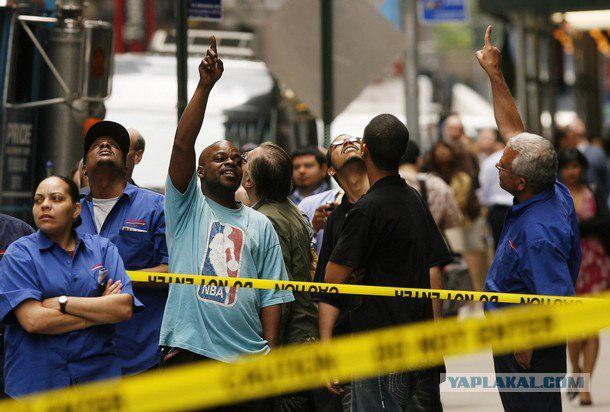 - Look, there's another one ...
Unknown daredevil slow but steady progress in the wall of a skyscraper. Local TV channels have started to broadcast live his ascent.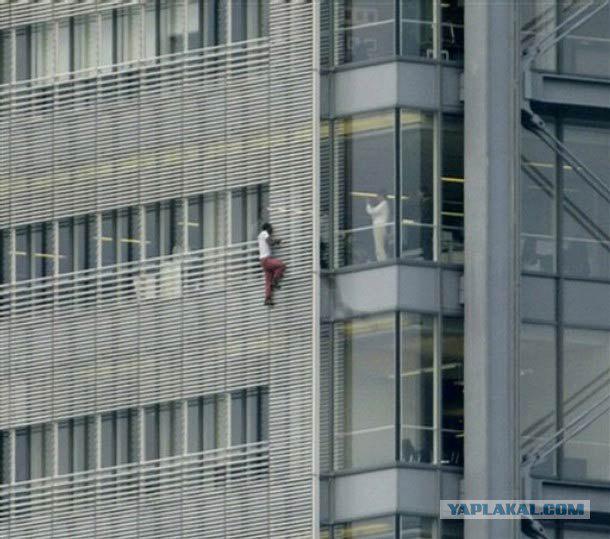 At the top of the building the police offered to assist climbers.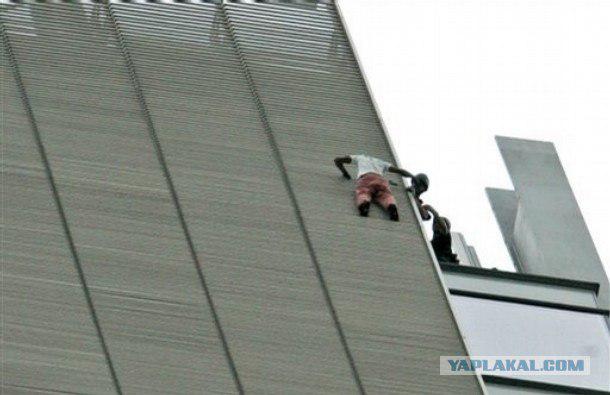 They found 32-year-old Renaldo Clarke of Brooklyn. According to the police, after climbing a skyscraper boy was sent to a psychiatric examination.
Photos: © Reuters / Scanpix
via drugoi.livejournal.com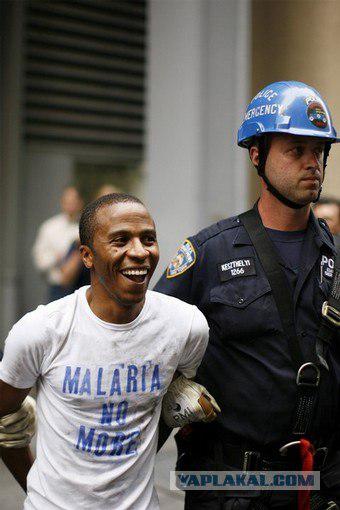 Source: