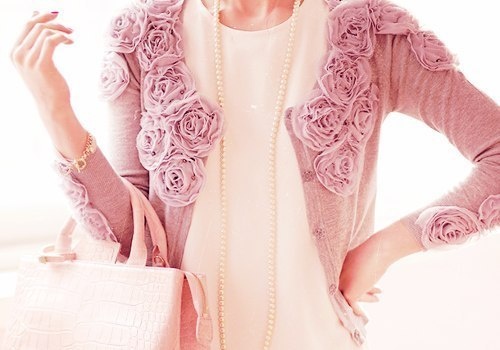 1. Fashionable hair color - even and natural shades. Forget about the highlights and different colors on the hair.
2. The best modern and elegant set for each day - a simple coat with well-defined shoulder girdle, pencil skirt, pumps.
3. Manicure with painting or rhinestones - bad form. All that is called "nail design" absolutely fashionable and totally tasteless.  
4. Jeans should be smooth, corrective. They need to improve your figure, making you slimmer and longer legs. Forget about jeans with embroidery, sequins and lace.
5. purple go well bottle green color, cool pink, lilac, beige, gray, azure or even red.
6. Tops and blouses must be reasonably firm. They may be open neckline or sleeves, but through the fabric should not be seen your body.
7. If you have the lower part of the volume you fit slacks tight on the hips and pencil skirt.
8. Do not use a single set of floral pattern several times, for example, on the skirt and blouse.
9. Choosing the classics, buy things perfect in size. Classic to be perfect.
10. Semi things look vulgar and distorting the shape. But if you really love the translucent blouses, needs necessarily flirty jacket to cover up a little body.
11. Fur thing is not to blend in with the hair, it looks funny.
12. For evening dress should shine in one thing - a dress or accessories.
13. The flat shoes in the shoe - a sign of housewives and oligarchs. If you yourself do not belong to one or the other, wear high heels.
14. full of girls can not wear jeans with low waist, they visually shorten the figure. Better to choose a classic jeans and all kinds of skirts and dresses.
15. If you need an elegant look, do not bring a big bag, even if it is in color and shape is well suited. It would be better - clutch of any size or small neat bag.